There are 2 storage facilities in East Colorado Springs, Colorado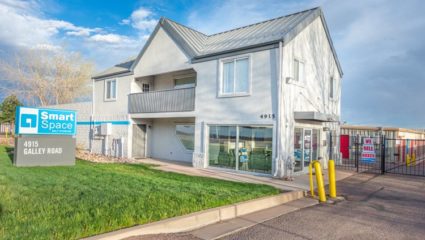 Smart Space Self Storage - Storage Units in Colorado Springs
4915 Galley Rd,
Colorado Springs, CO 80915
(719) 573-6600
Available Units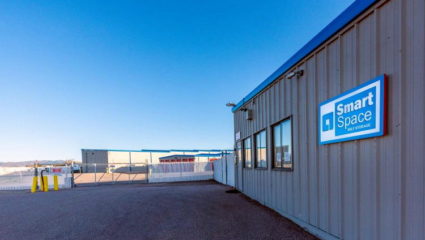 Smart Space Self Storage - Stetson Hills
5210 Tamlin Rd.,
Colorado Springs, CO 80938
(719) 574-3400
Available Units
East Colorado Springs, CO, Storage Units
Storage units are a fantastic way to help reclaim space in your East Colorado Springs garage or closets. Whether you're a regular outdoors adventurer who visits the Garden of the Gods or simply need to store household items when decluttering, Smart Space Self Storage can help. Our two Colorado Springs storage facilities offer plenty of space, clean units, and excellent customer service. Both facilities offer plenty of storage unit sizes, starting at 5×5 and going all the way up to extra-large units that can help you store everything in your home, such as during major renovations or moves.
Two Convenient Storage Locations Near East Colorado Springs 
Our two locations are conveniently located minutes from Highway 21 on the east side of the city. Find us on Galley Road, just minutes from the Citadel Mall. We also operate a facility in the Stetson Hills area, just off Tamlin Road. In addition to East Colorado Springs, our facilities are perfect for storage needs in nearby neighborhoods such as Briargate and Cimarron Hills.
Boat and RV Storage in East Colorado Springs
Need a parking space for your RV, boat, or other vehicles? Both Smart Space Self Storage facilities offer parking for these vehicles. Reclaim your driveway or garage by using our storage space; combine it with a storage unit to keep all your outdoor gear in one place!
East Colorado Springs Climate-Controlled Storage Units
Using a climate-controlled storage unit is one of the best ways to keep your stored items protected from extreme temperatures. Climate-controlled storage is important in East Colorado Springs, where cold winters (and lots of snow) can subject your stored items to risk of damage from extreme temperatures or humidity. Storing items such as furniture, electronics, and documents in climate-controlled storage just makes sense.
If you need easy access to storage, both locations offer drive-up storage, too. These storage units allow you to load or unload your storage unit quickly by pulling directly up to the door.
Rent or Reserve Your East Colorado Springs Storage Unit Today
With two convenient locations near your East Colorado Springs home or business, Smart Space Self Storage is your go-to when you need additional storage space. We offer features such as climate-controlled and drive-up units, moving and packing supplies, and flexible month-to-month leasing.
To learn more, visit our Colorado Springs area locations. You can also shop for a unit online and rent or reserve* today:
* Reserved units will be held for a maximum of 7 days. Promotions are subject to availability and limited to new customers only – space transfers and additional rentals excluded. Other restrictions, taxes, fees and insurance requirements may apply. All unit sizes are approximate. Contact store manager for more information.