Advantage Storage - McKinney East Craig Ranch
3951 S. Lake Forest
McKinney, TX 75070
214-592-9256
Office Hours
Monday – Friday: 9:00am – 6:00pm
Saturday: 9:00am – 5:00pm
Sunday: 1:00pm – 5:00pm
Access Hours
Monday – Sunday: 6:00 am – 9:00 pm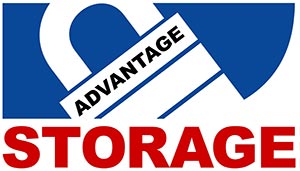 Storage Unit Features
Moving and Packing Supplies Available
On-Site Surveillance Cameras
Self Storage Units in McKinney, Texas
Find Storage in Texas That Fits Your Needs
Located on Lake Forest Drive near McKinney Ranch Parkway, Advantage Storage in McKinney, TX, provides you with clean self storage solutions when extra space runs low. Whether you're a resident, student, or small business owner, our McKinney storage units are easily accessible from nearby communities like Fairview, Allen, and Frisco. Sitting directly behind Golden Chick and just a few minutes from Highway 121, our facility is attached to the 16-acre span of Katherine B. Winniford Park. We're just a short drive from Chestnut Square Historic Village, Lavon Lake, and Heard Natural Science Museum.
With a wide variety of self storage unit sizes and types, Advantage Storage is here to ensure your storage needs are met—no matter if you need additional square footage for commercial inventory or you need a place to store your belongings during your move across town.
Commercial and Residential Storage for Collin County
We understand your belongings are important to you, so we've designed our storage facility to accommodate your needs every step of the way. With spaces ranging from 5×5 to 15×20, you can store just a few boxes of business documents or the contents of an entire house with ease. For extra convenience, we also have ground-floor, drive-up unit access (complete with wide aisles for vehicles like cross-country moving trucks or trailers), and complimentary moving cart or dolly use to make loading and unloading a breeze.
We're a convenient stop for residents in nearby apartment communities, including:
Saxon Woods of McKinney
Cypress Apartments
Post Oak Apartments
McKinney Pointe Apartments
Bexley Lake Forest Apartments
Springs at McKinney
Climate Controlled Self Storage at Advantage Storage
In addition to top-notch security and online payment options, we're proud to offer climate controlled storage units to elevate your storage experience even more. Certain belongings, such as electronics and those made of delicate materials like leather or lace, are at risk of damage when exposed to extreme temperatures for a period of time. These items can crack, melt, or warp in the extreme heat of Texas summers.
Thankfully, Advantage Storage offers climate controlled storage units in McKinney for all of your temperature-sensitive items. These units maintain a steady range of temperatures year round for an additional layer of protection for your items. Enjoy peace of mind when you rent climate controlled storage today!
Safe and Secure Storage with Keypad Access for McKinney Residents
Our storage facility in McKinney, TX, is equipped to give you peace of mind while your valuables are out of sight. With 24-hour video surveillance, and a controlled access gate with individual key codes, you can rest assured your unit is under a watchful eye. To further protect your things, we also have monthly pest control services administered by professionals on both the interior and exterior of our buildings.
Rent or Reserve with Advantage Storage today!
With help from Advantage Storage in McKinney, you can clear up clutter, store excess commercial merchandise, or find temporary space for your belongings during a move. Plus, with month-to-month leasing options, you can decide how long you need your unit without being stuck in a long-term lease.
From convenient facility hours to moving and packing supplies sold on site, we make it simple to access all your storage needs under one roof. Call Advantage Storage in McKinney today to speak with our friendly, knowledgeable management team about the perfect self storage unit for your belongings. If you know what unit you need now, don't hesitate to rent or reserve* it online today!
Looking for additional storage options nearby? Explore our other facilities in McKinney and beyond:
FAQs About Storage in McKinney, TX
Do you offer climate-controlled storage in McKinney, TX?
Yes, we do! If you are worried about storing delicate items such as artwork, musical instruments, or wooden furniture, climate-controlled storage is the solution for you. These units remain at a consistent temperature throughout the entire year to fight back against damage caused by extreme temperatures and drastic changes in the weather. Come to Advantage for climate-controlled storage in McKinney. 
What security features are available at Advantage Storage?
At Advantage Storage, we understand how important the security of your items is. That's why we offer top-of-the-line security features at our McKinney East Craig Ranch location. Locks are available in our main office for individual storage units. We also work to deter unauthorized people from entering our facility with on-site surveillance cameras and mobile app gate access. Gain peace of mind when you store at Advantage Storage in McKinney. 
How do I rent a storage unit in McKinney, TX?
Renting a storage unit has never been easier with online rentals at Advantage Storage. This is the perfect solution if you are moving from out of town and need your unit to be ready the day you arrive. Visit our website to rent a self storage unit in McKinney online today! Have questions about the rental process? Give our team a call to be connected with a storage expert.
What size storage units are available in McKinney, TX?
No matter how much additional storage space you need, we can find the perfect McKinney unit for you. We offer units in a wide range of sizes starting at 5' x 5' and going all the way up to 10' x 30'. If you aren't sure how much additional space you need, our unit size guide can provide you with a size recommendation. 
How do I pay for a storage unit at Advantage Storage?
Our online payment feature allows you to pay for your storage unit from the comfort of your home. Each month simply log in to your account and enter your payment information. Make paying for your storage unit a breeze with online payments at Advantage Storage in McKinney. 
​*Reserved units will be held for a maximum of 7 days. Promotions are subject to availability and limited to new customers only – space transfers and additional rentals excluded. Other restrictions, taxes, fees and insurance requirements may apply. All unit sizes are approximate. Contact store manager for more information.