Advantage Storage - Lovington
1015 S. 17th
Lovington, NM 88260
575-396-2000
Office Hours
Monday – Saturday: 9:00am – 5:30pm
Sunday: Closed
Access Hours
Monday – Sunday: 24 Hours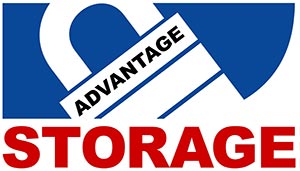 Storage Unit Features
Moving and Packing Supplies Available
On-Site Surveillance Cameras
Storage Units at Advantage Storage Self Storage Facility in Lovington, NM
From the development of a new business to the renovation of a decades-old home, it's easy to find yourself with more belongings than space to store them. When you find yourself in this position, self storage may be the solution you need. Advantage Storage in Lovington, NM, has storage units with enough space for any need, from compact 5×5 units to large 10×30 spaces.
Advantage Storage in Lovington can be found on South 17th Street at the intersection of Avenue J, just down the road from West Avenue D. Residents of Sunset Acres and surrounding areas will benefit from the affordable, convenient storage solutions Advantage Storage provides — just drop by our Lovington location to get started today!
Features of Storage Units at Advantage Storage in Lovington
Whether you're looking for additional inventory space for your small business, or a small space to store seasonal decorations during the summer, the features at Advantage Storage's Lovington location are designed to make your storage experience stress-free.
Accessibility and flexibility for our renters is always a priority at Advantage Storage. Our affordable storage units are leased on a month-to-month basis, so you can rent your unit for as long as you need it without being locked into a long-term contract. Our Lovington facility also features ground floor drive-up storage units, so you can park your vehicle right next to your unit to load or unload your belongings with ease.
Clean, Secure Storage Facility
When you store your belongings with Advantage Storage, our goal is to always provide you with peace of mind. Our facility is equipped with surveillance cameras and professional onsite management that keep an eye on the property throughout the day. We also have an electronic gate that requires a personalized PIN input for facility access, helping keep out unauthorized guests.
Climate Controlled Self Storage
Extreme heat and humidity can be a serious threat to items kept in regular storage units. If your belongings are temperature-sensitive, climate controlled storage is a must. If you are storing wooden or leather furniture, electronics, important documents, artwork, or vinyl records, extreme or rapidly-changing temperatures can cause warping, cracking, and other damage to these items. Climate controlled storage units are kept at a steady temperature year-round, so your items will be untouched by the weather conditions outside when they are less than ideal.
Storage, Moving, and Packing Supplies Available for Purchase
Moving can be a stressful process, which is why Advantage Storage wants to be your one-stop shop for all your moving needs. Our facility has a full assortment of packing supplies available for sale onsite, so you won't need to make several trips to the store in search of materials. Whether you are in need of a lock, bubble wrap, furniture covers, or boxes of all sizes, we have you covered.
Rent Your Lovington, NM, Storage Unit Today Near Hobbs
When you're in need of an affordable and convenient storage solution, Advantage Storage is here to help. First time renting a storage unit? No problem! Our friendly staff of storage professionals are always ready to provide you with storage and packing tips or answer any questions you may have. Give our Lovington location a call, swing by the office, or reserve your unit online today!
FAQs About Storage in Lovington, NM
Do you offer climate-controlled storage in Lovington, NM?
Yes, we do! With climate-controlled storage in Lovington, you can keep your items in a unit that is kept at a consistent temperature all year long. This helps protect your items against damage caused by extremely hot or cold temperatures such as warping, cracking, melting, or fading. You'll enjoy peace of mind knowing your vinyl records, musical instruments, electronics, and more are protected against temperature-related damage. 
Are moving and packing supplies available at Advantage Storage?
Moving can be a stressful experience, especially if you find yourself low on tape or short on boxes. Thankfully, Advantage Storage offers packing and moving supplies for sale in our onsite office. Stock up on bubble wrap, replace your storage unit lock, or grab furniture covers without having to leave the property. 
How do I rent a storage unit in Lovington, NM?
When you're ready to have access to convenient and affordable storage in Lovington, give us a call or rent or reserve your storage unit online from the comfort of your own home. 
What size storage units are available in Lovington, NM?
At Advantage Storage in Lovington, we can handle storage needs big or small in our state-of-the-art storage units. Our units are available in a wide range of sizes starting at 5×5 and going all the way up to 10×20. Whether you need a place for a couple of boxes of documents or somewhere to store a home full of furniture during a remodel, Advantage Storage in Lovington has you covered. 
How do I pay for a storage unit at Advantage Storage?
You can conveniently pay for your storage unit each month in one of two ways. Stop by our Lovington facility during business hours or utilize our online payment portal each month. Simply log in to your account and put in your payment information each month. We also offer autopay options so you can have money taken directly from your bank account each month so you won't have to worry about a late or missed payment again!
* Reserved units will be held for a maximum of 7 days. Promotions are subject to availability and limited to new customers only – space transfers and additional rentals excluded. Other restrictions, taxes, fees and insurance requirements may apply. All unit sizes are approximate. Contact store manager for more information.