Advantage Storage - McKinney Craig Ranch
6577 Henneman Way
McKinney, TX 75070
214-383-5655
Office Hours
Monday – Friday: 9:00am – 6:00pm
Saturday: 9:00am – 5:00pm
Sunday: 1:00pm – 5:00pm
Access Hours
Monday – Sunday: 6:00am – 9:00pm
"Free Moving Truck with New Rental"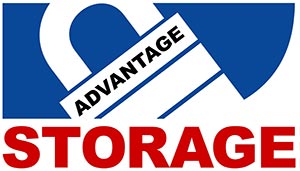 Storage Unit Features
Moving and Packing Supplies Available
On-Site Surveillance Cameras
State-of-the-Art Self Storage in McKinney-Craig Ranch, TX
One of McKinney, TX's fastest growing areas, the Craig Ranch Development offers residents a combination of upscale living, access to great parks, schools, and golf courses all within an hour's drive of downtown Dallas. If you're a resident or business in McKinney and seem to be running out of space in your home, office, or workplace, self storage is a convenient and affordable way to give yourself some breathing room. Advantage Storage at Craig Ranch is a modern, four-story storage complex with three buildings and 75,000 square feet of self storage space. Whether you live in McKinney, Allen, or Fairview, our facility has something to offer.
Just north of the Sam Rayburn Tollway on Henneman Way, our facility is a short few minutes' drive from the Central Expressway/Highway 75, right next to the La Quinta Inn and the Holiday Inn Express.
Modern Amenities and Moving Truck Rental
Advantage Storage at Craig Ranch provides exceptional service and modern storage features, including climate-controlled spaces ranging from 5×5 to 10×30. Ground floor and elevator access ensure the ability to move into your storage unit with ease. Drive-up units are also available for simple loading and unloading. Security features, such as mobile app gate access, give you peace of mind, and promotional pricing is available on select units.
In addition to great features, we also feature flexible leasing options with no long-term contracts. Rent your storage unit on a month-to-month basis. Whether you need to store something for just one or two months or require long-term, semi-permanent storage, we have a solution for you.
Rent or Reserve Your Craig Ranch Self Storage Unit Today
Whether you're a new resident of the Craig Ranch community or are simply looking for a temporary way to declutter your closets, garage, or office, self storage provides an affordable and convenient way to do just that! To get started, call or visit Advantage Storage on Henneman Way. If you already know what you need, use our size guide and reserve or rent* your unit online today!
Advantage Storage – Craig Ranch was selected as one of the Best Storage Facilities in McKinney for 2020 by Storageunits.com for providing exceptional service to the residents of McKinney!
FAQs About Storage in McKinney, TX
Do you offer climate-controlled storage in McKinney, TX?
Yes, we do! Our facility offers both climate-controlled storage and traditional storage units in a variety of sizes. Climate-controlled storage units maintain a more stable, comfortable interior environment, great for your more sensitive belongings. 
What security features are available at Advantage Storage?
Store your belongings with peace of mind at Advantage Storage–McKinney Craig Ranch. Our facility has a great lineup of storage security features. On-site security cameras cover our grounds to have footage recorded 24/7, and locks are available to fit perfectly onto your storage unit. Our gate also restricts access to our facility for additional security. 
What size storage units are available in McKinney, TX?
Our facility offers a wide range of storage unit sizes in both climate-controlled and drive-up options, so you can find a unit that fits like a glove for your storage job. Unit sizes include:
-5×5 storage units
-5×10 storage units
-5×15 storage units
-10×10 storage units
-10×15 storage units
-10×20 storage units
-10×25 storage units
-10×30 storage units

How do I rent a storage unit in McKinney, TX?
You can get started with your storage unit right now! Give us a call or rent or reserve a unit online. You can also drop by our facility on Henneman Way if you'd like to see our great facility for yourself. 
How do I pay for a storage unit at Advantage Storage?
You have a few options when it comes to paying for your storage unit. You can always visit our facility to pay in person, but if you'd rather save yourself the trip, you can pay online. Finally, you can sign up for automatic payments, which is a great way to effortlessly cross one thing off your list at the first of every month. 
*Reserved units will be held for a maximum of 7 days. Promotions are subject to availability and limited to new customers only – space transfers and additional rentals excluded. Other restrictions, taxes, fees and insurance requirements may apply. All unit sizes are approximate. Contact store manager for more information.