Tenant Insurance
SAGE Insurance Policy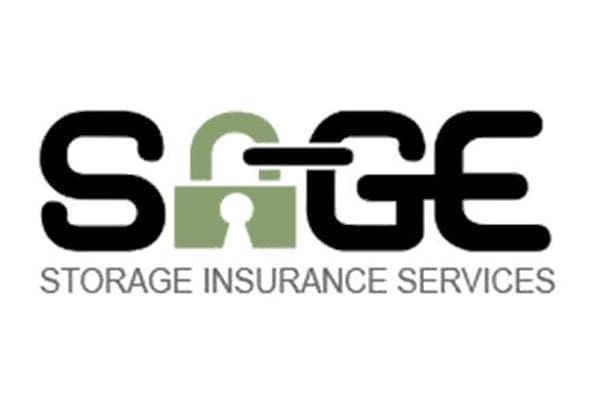 The SAGE Tenant Insurance Program protects your belongings and gives you the peace of mind of having your personal items covered by an "A" rated, 100-year old insurance company.
The SAGE Tenant insurance policy is offered for a minimal monthly fee that is combined with your rental fee for one easy payment. This small investment translates into some notable benefits to you:
Low cost / low deductible – You may be able to save quite a bit on the cost of insuring your items by going with a self-storage facility policy. For example, the SAGE policy offers $2,000 to $5,000 of insurance coverage on your belongings for a monthly fee of $12 to $22. This insurance covers damage to your belongings in the event of a variety of accidental circumstances, including fire, water damage, and theft. You can also purchase flood insurance, not offered at most self-storage facilities. The deductible is ZERO as long as you use a disc lock, which means this policy could be used in conjunction with a homeowner's insurance policy that has a high deductible. There is a $100 deductible if another type of lock is used.
Separate deductible – Claims are filed through SAGE, rather than your own insurance company. Therefore, these claims will not affect the amount of your monthly homeowner's or renter's insurance premium, nor cause your personal or business policy to be cancelled.
In-transit coverage – Some tenant insurance policies cover items that are damaged in transit – up to a 50-mile radius. This is coverage that might not be offered through your homeowner's or renter's insurance policy.
Supplemental coverage – If you are a business owner, you may already have insurance that covers equipment and other items you'll be storing in a self-storage unit. However, you may wish to consider investing in the insurance offered by the storage facility, as it provides good supplemental coverage for your items.
Whether you are planning to store your personal belongings or items for your business, make sure to calculate how much you estimate your items are worth. That way, you can purchase the appropriate amount of insurance and have peace of mind that your belongings are covered.