Advantage Storage - Denton
4205 Teasley Lane
Denton, TX 76210
940-483-0900
Office Hours
Monday – Friday: 9:00am – 6:00pm
Saturday: 9:00am – 5:00pm
Sunday: Closed
Access Hours
Monday – Sunday: 6:00am – 9:00pm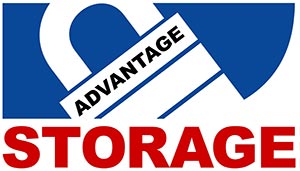 Storage Unit Features
Moving and Packing Supplies Available
On-Site Surveillance Cameras
Clean, Convenient Storage in Denton, TX
Looking for convenient self storage in Denton, TX? Whether you're seeking a home for your belongings during a move or need a more permanent business storage solution, Advantage Storage – Denton offers you the right balance of affordability, customer service, and storage amenities. From closet-sized spaces for minimal storage to units that are large enough to hold the contents of an entire five-bedroom home, our facility provides plenty of additional space for your needs.
Find us right off Teasley Lane near the Robinson Oaks neighborhood. We're right next door to the Clean & Green Car Wash at the corner of Teasley and Robinson Road, a few minutes from Interstate 35 and well within convenient driving distance of Southridge, Corinth, and other neighborhoods.
Climate-Controlled Denton Storage Units
Your temperature-sensitive items need a place that's safe from the oppressive Texas heat. Climate-controlled storage at Advantage Storage – Denton provides you with the peace of mind that those belongings—from delicate photos and files to valuable electronics and furniture—are safe from damage due to warping or other heat-related problems. In addition to these units, we also take great care to keep your items safe from pests with monthly pest control treatments for both the inside and outside of our property. State-of-the-art security, including on-site surveillance cameras and access control via an app on your mobile device, allows you to store your things with confidence.
Moving in is simple, too. Our facility offers a great selection of moving supplies for sale, including boxes, tape, packing materials, and locks. Our wide aisles and drive-up storage units allow you to load and unload with ease, even if your items are arriving in a cross-country moving truck.
Rent or Reserve Your Denton, TX, Storage Unit Today
If you're seeking storage for your Denton, TX, home or business, visit Advantage Storage – Denton. Our professional, on-site management staff is dedicated to helping you find the right storage unit to suit your needs, whether that is drive-up storage with easy access or climate-controlled space. Choose from a wide variety of unit sizes with convenient, flexible month-to-month leases and easy payment options including online bill-pay. Ready to get started? Reserve* or rent your Denton storage unit today.
FAQs About Storage in Denton, TX
What security features are available at Advantage Storage – Denton?
In order to provide peace of mind when you store with us, we employ a video monitoring system at our Denton facility. We also sell locks onsite that work well with our storage units. Our gated facility is designed to let in only renters and employees, which is a big step in deterring unwanted visitors. 
How do I rent a storage unit in Denton, TX?
Rentals with Advantage are simple. While you can visit our facility during office hours, you can also give us a call or rent or reserve online whenever you want . 
What size storage units are available in Denton, TX?
We offer a wide variety of storage units to choose from at our Teasley Lane storage facility. Our available unit sizes include:
-5×5 storage units
-5×10 storage units
-5×15 storage units
-10×10 storage units
-10×15 storage units
-10×20 storage units
-10×30 storage units
How do I pay for a storage unit at Advantage Storage – Denton?
Rental payments are due at the first of each month, and you can come deliver that in person during office hours. You can also take advantage of our online payment portal to save yourself some time.
Are deliveries accepted at Advantage Storage – Denton?
Yes, we do accept freight and deliveries at our Denton storage facility. Contact our facility manager for more information about this service.
*Reserved units will be held for a maximum of 7 days. Promotions are subject to availability and limited to new customers only – space transfers and additional rentals excluded. Other restrictions, taxes, fees and insurance requirements may apply. All unit sizes are approximate. Contact store manager for more information.