Advantage Storage - Rowlett East
7301 Lakeview Pkwy
Rowlett, TX 75088
469-814-0975
Office Hours
Monday – Friday: 9:00am – 6:00pm
Saturday: 9:00am – 5:00pm
Sunday: 1:00pm – 5:00pm
Access Hours
Monday – Sunday: 6:00am – 9:00pm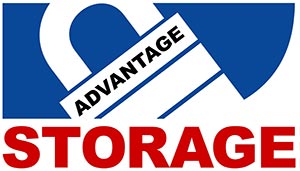 Storage Unit Features
Moving and Packing Supplies Available
On-Site Surveillance Cameras
Self Storage Facility in Rowlett, TX
Minutes from Highway 66 on Lakeview Parkway, Advantage Storage in Rowlett, TX, is your partner in space-saving solutions. Conveniently located near Chiesa Road and adjacent to the RaceTrac gas station, our facility makes finding a self storage unit near your home or business in Rowlett easy. Whether you need additional warehouse space for business inventory or you're in the midst of a home remodel, we have a wide variety of storage unit types and sizes to help you live clutter-free.
Facility Features and Benefits
At Advantage Storage, you can access a self storage unit in Rowlett for however long you need. With month-to-month leasing options, you won't be tied down to a long-term contract that doesn't accommodate your schedule. You won't have to worry about finding a space that suits your belongings, either. With clean storage spaces ranging from 5×5 to 12×25, you can store things like seasonal sports equipment or an entire house-worth of items with ease. If you need to store items that are sensitive to inclement weather, our climate-controlled self storage units will maintain the temperature and humidity levels in your space throughout the changing seasons.
Your convenience is our focus at Advantage Storage. With drive-up and ground-floor unit access, you can load or unload your belongings with minimal heavy lifting. Speaking of heavy lifting, we give all our customers complimentary moving cart and dolly access to ease your moving process. To make your self storage process even easier, you can get into our gated lot via a mobile app, and we even have a full selection of packing supplies and storage unit locks for sale in our office!
Reserve or Rent Your Storage Unit Today
With our professional management team and 24-hour video surveillance, you can feel confident that your valuables are safeguarded while they are out of sight. Swing by our facility today off Lakeview Parkway to discover our self storage "Advantage." You can reserve your unit online wherever you have an internet connection. Ready to get started? Rent* your Rowlett, TX, storage unit today!
FAQs About Storage in Rowlett, TX
Do you offer climate-controlled storage in Rowlett, TX?
We do! These units are kept at a steady temperature throughout the entire year to combat damage caused by extremely hot or cold temperatures. Now you can rest easy as you store items such as musical instruments, wooden furniture, appliances, and books at Advantage. Take advantage of climate-controlled storage in Rowlett, TX, today.
Are packing and moving supplies available at Advantage Storage?
Yes! At Advantage Storage you'll find a variety of packing and moving supplies for sale onsite to help take the stress out of moving. Easily stop by and browse available items if you forget or run out of tape, bubble wrap, boxes, shrink wrap, and more. 
How do I rent a storage unit in Rowlett, TX?
At our Rowlett facility, we offer several avenues to rent a self storage unit. Visit our conveniently located facility, give us a call, or rent your self storage unit online today.
What size storage units are available in Rowlett, TX?
Our units are equipped to handle any amount of storage items you need to clear out of your Rowlett home or business. Whether you need to place a couple of boxes in our small 5×5 unit or you have several bedroom sets that need to be stored in our large 10×30 unit, we've got you covered.
How do I pay for a storage unit at Advantage Storage?
When you rent a Rowlett storage unit with us, you will be granted access to our online payment portal where you can pay your bill each month from your computer or mobile device. You can also sign up for autopay so you don't have to worry about remembering to pay your bill each month. It will be drafted from your account automatically.
​*Reserved units will be held for a maximum of 7 days. Promotions are subject to availability and limited to new customers only – space transfers and additional rentals excluded. Other restrictions, taxes, fees and insurance requirements may apply. All unit sizes are approximate. Contact store manager for more information.