City Square Storage
2250 Highway 95
Bullhead City, AZ 86442
928-588-3600
Office Hours
Monday – Friday:  9:00am – 5:30pm
Saturday: 9:00am – 5:30pm
Sunday: 11:00am – 4:00pm
Access Hours
Monday – Sunday: 6:00am – 9:00pm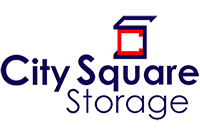 Storage Unit Features
Moving and Packing Supplies Available
On-Site Surveillance Cameras
Climate Controlled and Drive-Up Self Storage Units in Bullhead City, AZ, on Highway 95
When you need to declutter your closets or store temperature-sensitive items in a place that's safe from the dry Arizona heat, choose convenience and value at City Square Storage. Rent your Bullhead City storage unit at our facility. Just off the Mohave Valley Highway, we're conveniently located in the heart of the City Square Shopping Center right next door to Mad Dog Fitness.
Find Storage That Fits Your Needs in Arizona
Whether you live in Riviera, Bullhead City, or a few miles south in Fort Mohave, our storage facility is just a short drive away. With sizes ranging from 5×5 to 10×30, our storage spaces can hold everything from sports equipment for the nearby BMX park and swimming pool to an entire house's worth of belongings.
Furniture Storage by Laughlin
Great for storing old photographs, sports equipment, and business inventory, self storage is also a great way to keep your furniture organized during a renovation or move. Rent a small 5×5 storage unit to hold decorations while you restyle a room, or a 10×20 for all of your belongings during a move. No matter your need for furniture storage in Bullhead City, City Square Storage has you covered.
Climate Controlled Storage in Bullhead City
When you have items that need protection from extreme temperatures, climate-controlled storage is the best solution. Our interior units are equipped with this must-have feature. In addition, City Square Storage offers ground-floor storage units for ease of access—no more trips up and down stairs required. We also provide packing and moving supplies for sale in our office. Never run out of boxes or tape for your moving or storage needs. Don't forget to buy your lock while you're here!
Safe and Secure Storage with City Square Storage near Mojave City
Rent storage space at City Square Storage not only to create additional space, but to gain peace of mind at well. Our state-of-the-art storage facility features security features including video recording to help you rest easy while you're away. Look to City Square Storage for secure storage in Bullhead City.
Discover Great Storage Deals with City Square Storage in the Bullhead City, AZ, Area
At City Square Storage, we make the process of renting and using a storage unit simple. There are no long-term agreements to sign. Rent your unit on a month-to-month basis and keep storage only for as long as you need it. For added convenience, set-up automatic bill pay or pay online with all major credit cards accepted.
Rent Self Storage with City Square Storage in Bullhead City, AZ Today
Seeking self storage for your Riviera or Bullhead City home or business? Visit City Square Storage off AZ-95. Our clean, modern storage units are now available! To get started, shop from our available units and use our helpful size guide to find the right amount of space. Whether you're renting for the first time or you're a storage pro, our blog and FAQs can provide valuable information as you start to prep for move-in day. When you're ready, reserve* or rent your unit online today.
FAQs About Storage in Bullhead City, AZ
Do you offer climate-controlled storage in Bullhead City, AZ?
We do! These units remain at a steady temperature throughout the entire year. This helps resist damage such as warping, tearing, melting, and fading. Now, you can enjoy peace of mind as you store items such as vinyl records, kitchen appliances, wooden furniture, and musical instruments in your climate-controlled storage unit. You can also enjoy our other convenient features at our Bullhead City facility.
Are packing and moving supplies available at Advantage Storage?
Yes, we offer a range of packing and moving supplies for sale in our office including boxes, locks, tape, newsprint, furniture covers, and more! Looking for specific items? Give us a call or stop by during office hours to explore available items. You'll never have to worry about taking time out of your busy moving day and running to the store when you rent a storage unit at Advantage Storage.
How do I rent a storage unit in Bullhead City, AZ?
There are multiple ways for you to rent a storage unit in Bullhead City. You can stop by our facility on Highway 95, give us a call, or rent or reserve your unit online. 
What size storage units are available in Bullhead City, AZ?
At Advantage Storage, we offer storage units in a wide range of sizes starting at 5×10 and going all the way up to 10×30. If you aren't sure how much additional space you need, our size guide can help by offering an accurate recommendation based on the items you need stored. 
How do I pay for a storage unit at Advantage Storage?
When you rent affordable self storage in Bullhead City, you gain access to our online payment portal. With this feature, you can conveniently pay your monthly bill from your computer or mobile device. Come to Advantage Storage in Bullhead City for easy payment options. 
*Reserved units will be held for a maximum of 7 days. Promotions are subject to availability and limited to new customers only – space transfers and additional rentals excluded. Other restrictions, taxes, fees and insurance requirements may apply. All unit sizes are approximate. Contact store manager for more information.