Advantage Storage - Frisco Main Street
3339 Main Street
Frisco, TX 75034
469-633-1281
Office Hours
Monday – Friday: 9:00am – 6:00pm
Saturday: 9:00am – 5:00pm
Sunday: Closed
Access Hours
Monday- Sunday: 6:00am – 9:00pm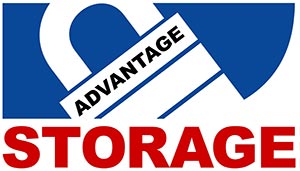 Storage Unit Features
On-Site Surveillance Cameras
Convenient Self Storage on Main Street in Frisco, TX
Offering Climate-Controlled Units
Located due north of Dallas, Frisco, TX, is a bustling suburb and is home to thousands of homes and businesses. With neighborhoods such as Westfalls Village, The Trails, Village Lakes, and Heather Ridge Estates, Frisco sees a massive influx of new residents each year. With so many new people joining the community, it's important to make sure there's plenty of space for both them and their belongings. Whether you're a new homeowner in a neighboring subdivision or a business owner looking for a way to expand, self storage can give you the flexibility you need. Advantage Self Storage near the corner of Main Street and Teal Parkway provides space and great customer service to make it even easier!
Just off Main Street next to the Main Street Village shopping complex, our facility provides 456 self storage units in a wide variety of sizes and with several great amenities, and is conveniently-located near several area businesses, restaurants, and shops, allowing you to run your errands and stop by your storage unit whenever you need it.
Climate-Controlled and Drive-Up Units Available
Our Main Street facility in Frisco offers ground-level storage units with climate-controlled and capabilities, allowing you to store your temperature-sensitive belongings without worrying about damage from the heat that Texas summers are known for. Drive-up units are also available to provide easy loading and unloading for your stored items. Unit sizes range from 5×10 to 12×30, so there's plenty of space for you—even if you're doing a complete home relocation or renovation! Don't forget to pick up moving and packing supplies such as extra boxes, too. We sell them in our store for your convenience.
Rental Discounts, Flexible Leasing and Payment Options
Renting a storage unit is easy at Advantage Storage on Main Street. Our month-to-month leases make it simple to choose a storage unit for as long as you need it, with only a 10-day move-out notice required. Make your reservation or rent your storage unit online, with auto-pay and online bill pay available to cut down on the number of trips you have to make. Have questions? Our friendly staff is more than happy and ready to answer them.
Rent Your Frisco, TX, Storage Unit Online Today
Whether you're looking to rent storage for a temporary need such as a renovation or move, or need long-term storage for those items you just don't have space for anymore, visit Advantage Storage on Main Street. Stop by our Frisco, TX, facility today for a tour or use our size guide and reserve and rent* your unit online now.
FAQs About Storage in Frisco, TX
What security features are available at Frisco Main Street?
We offer several security features at our Frisco Main Street storage facility. With security cameras recording the premises and gate access restricted to employees and renters, you rest easy knw=owing we're working to deter any unwanted visitors. We also sell locks onsite so you can lock up your unit without worrying about finding a lock that fits. 
How do I rent a storage unit in Frisco, TX?
To rent a storage unit, you can either visit our facility during office hours to walk through the process with one of our employees, or you can rent online through our website. Have questions about the rental process? Give us a call to connect with a knowledgeable storage professional. 
What size storage units are available in Frisco, TX?
With a wide range of storage unit sizes and features, you can be sure to find the one that fits your needs. Our unit size offerings at Frisco Main Street include:
-5×5 storage units
-5×10 storage units
-5×15 storage units
-10×10 storage units
-10×15 storage units
-10×20 storage units
-10×25 storage units
How do I pay for a storage unit at Frisco Main Street?
To pay your bill, visit our facility during office hours, or log into our online payment portal to stay current on your account from the comfort of your own home. You can also set up autopay so you never have to worry about a late payment again.
Are deliveries accepted at Frisco Main Street?
Yes, we accept freight and deliveries at our Frisco Main Street storage facility. Contact our facility manager to learn more about this service.
* Reserved units will be held for a maximum of 7 days. Promotions are subject to availability and limited to new customers only – space transfers and additional rentals excluded. Other restrictions, taxes, fees and insurance requirements may apply. All unit sizes are approximate. Contact store manager for more information.