Advantage Storage - Stonebrook
301 Rose Lane
Frisco, TX 75036
469-305-1565
Office Hours
Monday – Friday: 9:00am – 5:00pm
Saturday: 9:00am – 5:00pm
Sunday: Closed
Access Hours
Monday – Sunday: 24 hours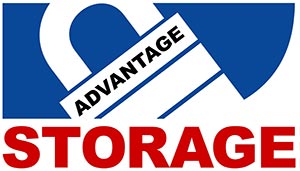 Enclosed Parking
Enclosed
50% OFF FIRST MONTH!
---
Hurry, only 5 left!
Enclosed Parking
Enclosed
Enclosed Parking
Enclosed
Enclosed Parking
Enclosed
50% OFF FIRST MONTH!
---
Hurry, only 4 left!
Storage Unit Features
On-Site Surveillance Cameras
RV and Boat Storage Facility in Frisco, TX
If you need to free up space in your Frisco, TX, driveway or garage, Advantage Storage – Stonebrook provides RV and boat storage solutions. We offer outdoor and covered parking for boats, campers, trailers, and RVs.
We can be found on Rose Lane, just north of the Stonebrook Parkway and the Frisco Lakes Golf Club and are just a short drive from our neighbors in Hackberry, Stonewater Crossing, and other nearby neighborhoods surrounding Lewisville Lake.
Facility Features and Benefits
You can expect professional expertise, customer service, and flexible leasing options at our facility. We offer parking for outdoor enthusiasts who need boat, RV, and vehicle storage. Our facility is fenced and gated and allows you to take advantage of our convenient mobile app to get access to your boat or RV when you need to—24 hours a day, seven days a week. Start your weekend camping trip as early (or as late) as you want.
Advantage Storage – Stonebrook also provides flexible rental periods and payment options. Take advantage of month-to-month leasing and store your RV or boat with us for as long or short a term as you need. Conveniently pay online with secure billing.
Reserve or Rent Your RV or Boat Storage Space Today
Whether you're looking for a temporary home for your RV, boat, camper, or trailer during a move or are a weekend warrior who needs to park your RV, boat, or other vehicle in a place other than your driveway, visit Advantage Storage – Stonebrook. Contact us with questions or stop by our location on Rose Lane. Already know what you need? Reserve or rent* your RV, camper, trailer, or boat storage online today.
* Reserved units will be held for a maximum of 7 days. Promotions are subject to availability and limited to new customers only – space transfers and additional rentals excluded. Other restrictions, taxes, fees and insurance requirements may apply. All unit sizes are approximate. Contact store manager for more information.