Advantage Storage - Plano
6720 Parkwood Blvd.
Plano, TX 75024
972-378-4066
Office Hours
Monday – Friday: 9:00am – 6:00pm
Saturday: 9:00am – 5:00pm
Sunday: 1:00pm – 5:00pm
Access Hours
Monday – Sunday: 6:00am – 9:00pm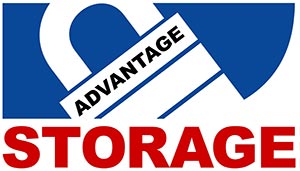 Storage Unit Features
Moving and Packing Supplies Available
On-Site Surveillance Cameras
Convenient Self Storage Options in Plano, TX
Seeking state-of-the-art self storage for your home or business? Look no further than Advantage Storage on Parkwood Boulevard. Our facility includes two four-story storage buildings that are packed with units and features padded freight elevators that make moving into your climate-controlled or non-climate-controlled unit simple. Find us off of Spring Creek Parkway and a block east of the Dallas North Tollway, just across the street from classic BMW and right next to InTouch Credit Union. With such quick access to major highways, getting to and from your self storage unit is a breeze.
State-of-the-Art Security, Climate-Controlled Units, and More
Our facility offers you peace of mind when it comes to security, with 24-hour video surveillance, and personalized access via secure mobile phone app. In addition, we provide storage solutions to meet a variety of needs, including climate-controlled spaces for protection from extreme temperatures and drive-up units for easy access, loading, and unloading. Our package acceptance is great for business owners expecting deliveries, and moving and packing supplies are sold in our office to help you complete your move as fast as possible.
Flexible Storage Leasing Options Available
Renting a storage unit in Plano, TX, is simple thanks to our flexible rental and payment options. Our 24/7 kiosk allows you to process payments, rent your storage unit, buy a lock, and more. We also offer month-to-month leasing because circumstances can change every month, and storage may not be the first item on your list. Prefer to handle things from home? Our online bill-pay and auto-pay options make managing your rental even easier.
Rent Your Plano, TX, Storage Unit Today
When you need self storage for your home organization project or to help free up room in your office or business, visit the storage experts at Advantage Storage. Our friendly, professional staff can help you determine the right amount of space to meet your needs and provide you with the features that will keep your items in great shape. To get started, visit our facility for a tour. If you already know what you need, reserve* or rent your unit online today!
FAQs About Storage in Plano, TX
Do you offer climate-controlled storage in Plano, TX?
If you're looking to store more temperature sensitive items such as electronics or vinyl records, climate-controlled storage is the best way to protect your belongings from temperature damage. We offer climate-controlled storage units to help you protect your possessions.
What security features are available at Advantage Storage – Plano?
At our Plano, TX storage facility, we utilize a video recording system to help monitor any goings on onsite. We also sell locks for your storage units so you won't need to worry about finding a lock that fits your unit. 
How do I rent a storage unit in Plano, TX?
Renting a storage unit in Plano is easy! Visit our facility during office hours, or, rent your storage unit online at any time from the comfort of your own home. Have questions about the rental process? Give us a call to connect with a storage expert.
What size storage units are available in Plano, TX?
You can be sure to find a storage unit that works for you from our wide range of options. Some of the popular sizes we offer at Advantage Storage in Plano include:
-5×5 storage units
-3×10 storage units
-5×10 storage units
-8×8 storage units
-5×15 storage units
-7.5×10 storage units
-10×10 storage units
How do I pay for a storage unit at Advantage Storage – Plano?
You have several options to pay for your storage unit rental. Visit our facility during office hours, or take advantage of our online payment portal and stay current on your account from the comfort of your own home. 
​*Reserved units will be held for a maximum of 7 days. Promotions are subject to availability and limited to new customers only – space transfers and additional rentals excluded. Other restrictions, taxes, fees and insurance requirements may apply. All unit sizes are approximate. Contact store manager for more information.