Advantage Storage - Garland
3471 Broadway Blvd
Garland, TX 75043
972-840-0141
Office Hours
Monday – Friday: 9:00am – 6:00pm
Saturday: 9:00am – 5:00pm
Sunday: 1:00pm – 5:00pm
Access Hours
Monday – Sunday: 6:00am – 9:00pm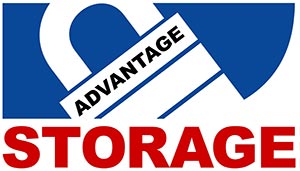 Storage Unit Features
On-Site Surveillance Cameras
Personal and Business Self Storage in Garland, TX
With quick access to downtown Dallas via the Dart Blue line as well as several major highways, Garland, TX, is an attractive part of the greater Dallas area for families and businesses. Nearly 250,000 choose to make their home in Garland because of its convenience and ample parks and recreation opportunities.
If you're new to the area and are shopping for a home, have a current renovation project, or simply need to declutter your closets or garage, self storage is a great option to free up some space while you decide what to do. At Advantage Storage in Garland, we provide storage options to meet a wide variety of needs. Just one block east of Colonel Drive on Broadway Boulevard, we're located right across from South Garland High School and minutes from Interstate 635.
Wide Driveways, Climate-Controlled Units, and State-of-the-Art Security
Our Garland, TX self storage facility makes moving into your storage unit simple, with wide driveways designed to accommodate 18-wheeled trucks and a full selection of unit sizes ranging from 5×5 to 10×30 and many in between. Climate-controlled spaces help keep your temperature sensitive items protected in the sweltering heat of a Texas summer, while outside storage is also available for easy loading and unloading. Our state-of-the-art security, including video surveillance and gate access powered by a mobile app, give you peace of mind. Many of our storage units are located on the ground floor, and the ones that aren't are accessible via elevator.
Reserve or Rent Your Self Storage Unit Today
With month-to-month leasing for maximum flexibility, our storage units are available for both long-term needs and short-term solutions. So whether it's a household renovation or spring cleaning, a business with extra equipment and limited space, or some combination of the two, visit Advantage Storage on Broadway Boulevard. Our friendly staff can answer your storage questions and give you a tour. If you're ready to start storing your belongings now, rent* or reserve your storage unit online today.
FAQs About Storage in Garland, TX
Do you offer climate-controlled storage in Garland, TX?
The Texas heat can cause severe damage to some temperature sensitive items, such as electronics and vinyl records. We offer climate-controlled storage units for an added layer of protection for your items against extreme temperatures.
What security features are available at Advantage Storage – Garland?
At Advantage, we utilize a video recording system to monitor the goings on around our Garland facility. We require electronic gate access to deter any unwanted visitors by allowing entrance to employees and renters only. We also sell locks on site for your storage units.
How do I rent a storage unit in Garland, TX?
You can rent online from the comfort of your home or office, or, visit our facility at 3471 Broadway Boulevard to connect with a storage expert and see for yourself what sets Advantage Storage apart from the rest.
What size storage units are available in Garland, TX?
At our Garland facility, we offer many different units with varying sizes, including:
-5×5 storage units
-5×10 storage units
-10×5 storage units
-5×15 storage units
-10×10 storage units
-5×25 storage units
-10×20 storage units
-10×25 storage units
​*Reserved units will be held for a maximum of 7 days. Promotions are subject to availability and limited to new customers only – space transfers and additional rentals excluded. Other restrictions, taxes, fees and insurance requirements may apply. All unit sizes are approximate. Contact store manager for more information.