Advantage Storage - Lewisville
2391 East SH 121 Bus
Lewisville, TX 75056
972-939-4600
Office Hours
Monday – Friday: 9:00am – 6:00pm
Saturday: 9:00am – 5:00pm
Sunday: 11:00am – 4:00pm
Access Hours
Monday – Sunday: 6:00am – 9:00pm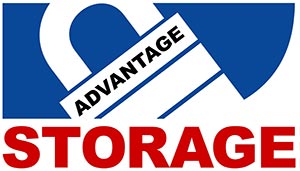 Storage Unit Features
Moving and Packing Supplies Available
On-Site Surveillance Cameras
Lewisville, TX Storage Units for Rent
With office suites, warehouse units, climate-controlled spaces, and drive-up storage units available, Advantage Storage in Lewisville, TX provides the self storage solutions you need. Visit our location just off the Sam Rayburn Tollway. We're right next to the LLELA Nature Preserve and just a short drive from Interstate 35. If you're looking for storage nearby Castle Hills, The Colony, or Carrollton, our facility has an option that will work for you.
Warehouse Storage and Office Spaces Available
Our storage units—which range in size from 5×5 small units to 10×25 large spaces—are perfect for businesses in need of a place to house their additional inventory or excess equipment, but climate-controlled storage is also great for personal use. If you're in the middle of a major life event that requires you to relocate or downsize, self storage can ease the transition.
Moving into your storage unit is easy. With ground-floor, interior units—and an elevator for access to upper floors—and drive-up units available, Advantage Storage – Lewisville provides the state-of-the-art storage you're looking for. Our security features, including access to our facility via a secure mobile app, offer you peace of mind.
Reserve Your Lewisville Storage Unit Today
Whether you need additional space in your garage or spare bedroom or are a business that's running out of room for file storage, visit Advantage Storage on Sam Rayburn Tollway. Our flexible month-to-month leases give you the self storage you need for the amount of time you need it, even if that's just one month. To get started, call our facility and speak to one of our friendly storage experts. If you're ready to start storing now, use our size guide to pick your space, and reserve* or rent your storage unit online today.
FAQs About Storage in Lewisville, TX
Do you offer climate-controlled storage in Lewisville, TX?
Yes! Our facility in Lewisville provides climate-controlled self storage units that stay at a steady temperature throughout the entire year. This helps items such as artwork, wooden furniture, musical instruments, clothing made of leather or lace, and books resist temperature-related damage. Keep your items safe from warping, melting, or chipping due to extreme temperatures with climate-controlled storage in Lewisville. 
What security features are available at Advantage Storage?
We want to offer you peace of mind when you store your items with Advantage Storage in Lewisville. Only authorized people are granted access into the facility with gate access that can only be unlocked with our mobile app. Our facility is also equipped with on-site surveillance cameras to provide you with peace of mind for your items while you're away.
How do I rent a storage unit in Lewisville, TX?
When you are ready to rent a self storage unit from Advantage Storage, you can visit our facility on East State Highway during business hours, or rent a unit online at any time. Have questions about the self storage process? Give us a call to speak with a storage expert. 
What size storage units are available in Lewisville, TX?
At Advantage Storage in Lewisville, we offer units in a wide variety of sizes. Whether you need to store some seasonal decorations or an entire bedroom, we can find the perfect size for you. Our units start at 5×5 and go all the way up to 15×20. 
How do I pay for a storage unit at Advantage Storage?
Take advantage of convenient online payment options when you rent a self storage unit at Advantage Storage in Lewisville. You can even sign up for autopay to make paying your bill each month easy and stress-free.
* Reserved units will be held for a maximum of 7 days. Promotions are subject to availability and limited to new customers only – space transfers and additional rentals excluded. Other restrictions, taxes, fees and insurance requirements may apply. All unit sizes are approximate. Contact store manager for more information.