Advantage Storage - Flower Mound
850 Gerault Road
Flower Mound, TX 75028
972-364-7511
Office Hours
Monday – Friday: 9:00am – 6:00pm
Saturday: 9:00am – 5:00pm
Sunday: 1:00pm – 5:00pm
Access Hours
Monday – Sunday: 6:00am – 9:00pm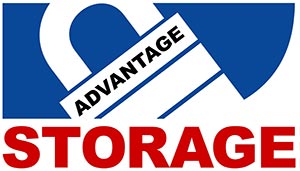 Storage Unit Features
Moving and Packing Supplies Available
On-Site Surveillance Cameras
Self Storage Facility in Flower Mound, TX
Nestled at the junction between Gerault Road and Lakeside Parkway, Advantage Storage is a great place to keep additional items, business inventory, miscellaneous belongings, and more. We are located across the street from Renaissance Repair and Supply. Our convenient location—nearby many local businesses and residences, and just a few minutes away from Highway 121—makes our facility a great choice for short-term storage and long-term storage.
Whether you live in Flower Mound, Grapevine, Lewisville, or elsewhere in the northern Dallas-Ft. Worth metro, you can be sure that we've got a storage unit for you—and unparalleled customer service to make your experience as easy as possible.
Facility Features and Benefits
Need to store a lot or a little? We've got a wide variety of storage unit sizes to fulfill either need. From small 5×5 units to extra-large ones that can fit the contents of an entire home, we've got you covered. Month-to-month leases make it a breeze to change units should your storage needs change, too. Select between exterior units or our interior, climate-controlled units—which keeps both you and your belongings out of the hot Texas sun.
Our full-service facility features 24-hour video surveillance and individual unit locks. If you've forgotten moving supplies or simply need some more, we've got your back. Packing tape, foam peanuts, furniture covers, bubble wrap, and paper pads are available for purchase at our moving resource center. At Advantage Storage, we know that convenience is important to you, so it's important to us.
Reserve or Rent Your Storage Unit or Parking Space Today
If you're running out of storage space, your solution is easy: get a storage unit! Advantage Storage on Gerault Road offers competitively priced storage units that suit business and residential needs equally well in Flower Mound, TX. Don't stress because of the clutter anymore. Reserve* or rent a unit online today.
* Reserved units will be held for a maximum of 7 days. Promotions are subject to availability and limited to new customers only – space transfers and additional rentals excluded. Other restrictions, taxes, fees and insurance requirements may apply. All unit sizes are approximate. Contact store manager for more information.