Advantage Storage - McKinney East
402 Interchange St
McKinney, TX 75071
469-952-2996
Office Hours
Monday – Friday: 9:00am – 6:00pm
Saturday: 9:00am – 5:00pm
Sunday: 1:00pm – 5:00pm
Access Hours
Monday – Sunday: 6:00 am – 9:00 pm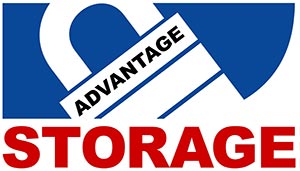 Storage Unit Features
On-Site Surveillance Cameras
Climate Controlled Self Storage in McKinney, TX
Whether you're looking to declutter your Heritage Place Apartment home, or need inventory space for your business in Historic Downtown McKinney, Advantage Storage has you covered. With storage units available in a variety of sizes and storage features like climate-controlled units, mobile app gate access, and more, we can help fulfill your storage needs.
Located in the heart of McKinney, TX, Advantage Storage at the corner of McDonald Street and Interchange Street provides the convenience of self storage for a wide variety of personal and business storage needs. Whether you're looking to declutter your closet or you have business inventory that needs a new home, we have served the McKinney community with superior quality and exceptional customer service for almost a decade.
Features & Amenities of Our McKinney Storage Facility
Convenience is front of mind at Advantage Storage, which is why we offer ground-floor units and units with drive-up access. Never worry about transporting boxes up stairs when you rent a unit at Advantage Storage. We also have an online payment portal that allows you to pay your bill from wherever works best for you, whether that be at home, in the office, or on the road.
Climate Controlled Storage in Texas
Our facility features an array of available storage, including 5×5 units to accommodate temporary storage for students during breaks from school, bedroom-sized units (10×15), and garage-like 10×30 spaces. From whole home moves or relocations to renovations and minor cleaning projects, there's enough space for you. Our clean, climate-controlled storage units will help protect your belongings from the sweltering Texas heat, while units with drive-up access allow you to load and unload your stored items quickly. If you are worried about running out of boxes, we can help with that, too. We have moving and packing supplies available for purchase inside our office.
Safe & Secure Storage near New Hope
We also focus on the security of your items. Our facility is fenced with gates that are accessed via mobile app and watched over by a cutting-edge surveillance system. Our recently built annex facility offers the same commitment to security while also providing even more storage space, all backed up by the same friendly customer support team you trust.
Business and Commercial Storage near McKinney National Airport
Self storage is not just for personal use, we also offer business storage solutions to help you meet your business goals. Whether you're feeling cramped by boxes of inventory in your home office, or need somewhere to store equipment when not in use, self storage can help. Our storage features were developed with your needs in mind so you can focus on building your legacy and we can handle the rest. Our convenient month-to-month leases also make it easy to rent storage for exactly the amount of time you need without being locked into a long term lease. Easily move to a larger or smaller unit as your storage needs change over time.
Rent Mini Storage in McKinney with Advantage Storage
For self storage in McKinney, TX, and the surrounding communities, trust Advantage Storage – McKinney East. With a wide selection of available units, a focus on security and customer care, and flexible rental terms including month-to-month leases and convenient online bill-pay, we're committed to serving your storage needs. To get started, visit our facility for a tour or use our size guide to pick a storage unit, then reserve* or rent your space online today.
For more unit options, visit our other facilities around the city!
FAQs About Storage in McKinney, TX
Do you offer climate-controlled storage in McKinney, TX?
Yes, we do! The sweltering Texas heat has the ability to cause some serious damage to your more delicate items. Climate-controlled storage units remain at a steady temperature throughout the entire year to help resist temperature-related damage such as warping, tearing, or melting. Now, you can enjoy peace of mind when you store items such as artwork, musical instruments, wooden furniture, and books in a climate-controlled storage unit. 
What security features are available at Advantage Self Storage?
We take the security of your items very seriously at Advantage Self Storage. That's why we offer top-of-the-line security features at our McKinney facility. Locks are available for purchase, or you can choose to bring your own. We also have on-site surveillance cameras and gate access to deter unwanted guests from entering the facilities. Rest easy when you store your personal belongings at Advantage Self Storage. 
How do I rent a storage unit in McKinney, TX?
At Advantage Self Storage in McKinney, we offer the convenience of contactless rentals. If you are moving from out of town, you can rent your storage unit completely online so it is ready for you when you arrive. Stop by our facility on Interchange Street or visit our website to rent a self storage unit in McKinney.
What size storage units are available in McKinney, TX?
Our units begin at 5×5 and go all the way up to 10×30. Whether you are in need of storage to fit a few boxes taking up space in your garage or a place to store your living room furniture while you remodel, our McKinney facility can provide you with the self storage unit that can handle it all. 
How do I pay for a storage unit at Advantage Self Storage?
Take advantage of our online payment feature that allows you to pay for your self storage unit from the comfort of your home each month. It has never been easier to pay for your unit with contactless payments at Advantage Self Storage.
*Reserved units will be held for a maximum of 7 days. Promotions are subject to availability and limited to new customers only – space transfers and additional rentals excluded. Other restrictions, taxes, fees and insurance requirements may apply. All unit sizes are approximate. Contact store manager for more information.