Advantage Storage - Platinum RV
17225 N Dysart Rd
Surprise, AZ 85378
623-600-8826
Office Hours
Monday – Friday: 9:00am – 5:30pm
Saturday – Sunday: 9:00am – 2:00pm
Access Hours
24/7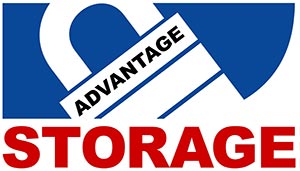 Fully Enclosed
14ft Door
Power
Access to Wash Bay / Dump Station / Air / Vacuum
Fully Enclosed
14ft Door
Power
Access to Wash Bay / Dump Station / Air / Vacuum
RV and Boat Storage in Surprise, AZ
Imagine, you finally saved up enough money to buy the boat of your dreams, or the RV you've been wanting your whole life. You take it out for a magical weekend with the family, and everything is perfect!
But once you get home, what do you do with your new toy? Your driveway isn't big enough to fit a 35-foot RV, and your HOA won't let you park it in the street. What are you supposed to do? That's where Advantage Storage comes in.
Advantage Storage – Platinum RV storage facility is conveniently located on North Dysart Road, just off Bell Road, ready to provide you with high-quality RV and boat storage solutions in Surprise. Just a stone's throw from Highway 60, and close to Surprise Marketplace, Crossroads Towne Center, and WHAM Community Art Center, this facility is perfectly placed to serve Surprise and the surrounding areas. Let Advantage Storage help meet all your RV storage and boat storage needs with our state-of-the-art facility.
RV Storage Amenities in Surprise, AZ
Advantage Storage is the best option for RV storage in Surprise if you want to protect your vehicle from the elements. We offer enclosed RV storage and boat storage that will help shield your investment from harsh sun and heavy rain. When the road trip is over, or it's time to come back from the lake, take care of your boat or RV with enclosed storage at Advantage Storage.
Owning a boat or RV is a big investment and you deserve high-quality, premium storage solutions while you're away. In addition to enclosed parking spaces you'll also benefit from power in every unit as well as a large wash bay, dump stations, and air and vacuums. We're proud to offer amenities to elevate your experience and make every visit you make to our facility a great one.
24-Hour Access RV Storage and Boat Storage
You like to live life on your own schedule, and Advantage Storage is here to support you. With RV storage through Advantage Storage, there's no waiting for our facility to open – we offer 24 hour access, so you can drop off, pick up, or even check on your boat or RV any time you want, day or night.
Do your road trips start at 5am? Do you like to get to the lake before the sun is up? We'll be ready for you, any time of day. If you want RV storage and boat storage that fits your schedule, we've got you covered.
Long Term RV Park in Surprise, AZ
Owning an RV in Surprise provides plenty of opportunities to explore but can get tricky when finding a place to store such a large vehicle when you're not on the road. When you need to free up space in your garage or driveway, Advantage Storage – Platinum RV has you covered. Rent month-to-month boat or RV storage to store your vehicle for exactly the amount of time you need.
We're happy to help you with storage solutions for a few months during the offseason or year-round and for the foreseeable future. Rest easy knowing that your RV has a parking spot to come back to when you return home from this trip and every one after.
RV Campgrounds in Surprise, AZ
Living in the beautiful state of Arizona brings plenty of opportunities to explore the outdoors, including campgrounds right here in Surprise. Nearby campgrounds include:
Paradise RV Resort
Cotton Lane RV Resort
Pleasant Harbor RV Resort
Horspitality RV Resort
Whether you head out for the weekend or for the summer, Advantage Storage – Platinum RV will be waiting for you when you return.
Rent RV Storage in Surprise, AZ, With Advantage Storage
If you have an RV or boat in Surprise or the surrounding area, Advantage Storage – Platinum RV is the perfect solution to store your vehicle. With enclosed RV storage and boat storage, a convenient location close to Glendale and Phoenix, AZ, and high-quality amenities, we're here to make your life easier, so you can make the most of your weekends.
If you have any questions, explore our Storage FAQs, or to learn more about Advantage Storage, visit our about us page. Call us today to connect with a knowledgeable storage professional, or rent or reserve your premium RV or boat storage space now!
* Reserved units will be held for a maximum of seven days. Promotions are subject to availability and limited to new customers only. Space transfers and additional rentals are excluded. Other restrictions, taxes, fees, and insurance requirements may apply. All unit sizes are approximate. Contact store manager for more information.