Advantage Storage - Kirby
2505 Southwest Freeway
Houston, TX 77098
713-524-8900
Office Hours
Monday – Friday: 9:00am – 6:00pm
Saturday: 9:00am – 5:00pm
Sunday: 11:00am – 4:00pm
Access Hours
Monday – Sunday: 6:00am – 9:00pm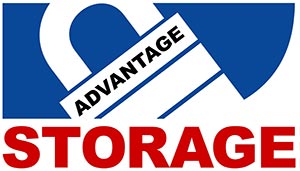 Storage Unit Features
Moving and Packing Supplies Available
On-Site Surveillance Cameras
Climate Controlled, RV Storage, and Boat Storage in Houston, TX
As a major artery into and out of downtown Houston, the Southwest Freeway cuts through several neighborhoods and provides easy access to other parts of the metro area. Adjacent neighborhoods—such as Southampton, Boulevard Oaks, River Oaks, and Greenway—are home to thousands of people and hundreds of businesses.
Advantage Storage – Kirby is just minutes from Rice University, making it a great option for students who need a little bit of storage during breaks from school. If you need self storage that's just a short drive down Interstate 69, visit us right off Southwest Freeway just a block east of the Kirby Drive exit, next to the IHOP. Our facility offers modern storage amenities and exceptional customer service all at one convenient location.
Vehicle Storage near West University Place
Storage isn't just for the belongings in your home, vehicle storage can be a great way to create additional space in your garage or driveway. Rather than navigate around a boat during off season or stress about where to park a fleet of work trucks, opt for car and vehicle storage at Advantage Storage. Store a classic car or motorcycle, boat, and even an RV.
RV, Car, Trailer Storage on Southwest Fwy
From weekend warriors to those who spend the whole year on the road, RV owners know the excitement that comes along with having a way to explore the great outdoors. However, they also know the importance of finding a place to store their vehicle when they're back home. At Advantage Storage, we offer a variety of vehicle storage options to make parking your RV, truck, or trailer a breeze when you're not on the road. In addition, month-to-month leases allow you to store for exactly the amount of time you need, whether for the winter months or year round. Rent RV storage in Houston at Advantage Storage today!
Boat Storage in Houston
With proximity to Lake Houston, Lake Conroe, Lake Livingston, and more, it's easy to find a boating destination near Houston. A task that's not quite as easy is finding a place to store your boat at the end of the day. Rather that crowd your garage or driveway, look to Advantage Storage – Kirby for boat storage in Houston. Our premium storage options allows you to create the space you need at home while being able to conveniently access your boat when the water is calling. Contact us today to learn more about this storage option.
Find Storage That Fits Your Needs in Texas
With 24-hour video surveillance and access to the facility through its gate via mobile app, Advantage Storage – Kirby offers a wide selection of possible storage units, ranging from 3×5 closet-sized spaces to units as large as 10×20. Many include ground-floor access and climate control, but elevator access is available for units on upper floors. In addition, we provide drive-up access to units for easy loading and unloading.
Furniture Storage near West University Place
Whether you're moving, planning for a renovation, or welcoming home a new family member, life transitions call for a bit of additional space. Our facility on Southwest Freeway is a great solution to storage space items like lamps and decorations all the way up to a full set of bedroom furniture. Browse available storage units, find answers in our FAQs, and rent or reserve your storage unit online today.
Climate Controlled Storage in Houston
It's so secret that the summer heat in Houston can be brutal. While storing your items in an attic, garage, or shed may seem convenient, it can put your belongings at risk of warping, cracking, and melting when exposed to extreme temperatures. For delicate belongings that you're planning to store, opt for climate-controlled storage at Advantage Storage. These units maintain a steady range of temperatures to keep your items in their best condition. We recommend climate-controlled storage units for temperature-sensitive items including:
Electronics
Appliances
Old photographs and books
Wooden furniture
Clothing made of leather and lace
Vinyl records
And more
Safe and Secure Storage with Advantage Storage in Houston
Keeping your items protected while you're away is top priority at Advantage Storage, which is why we offer 24-hour video surveillance at our fully fenced and gated property. Enjoy peace of mind with our mobile-app gate access and onsite management.
Discover Great Storage Deals with Advantage Storage near Bellaire
Our facility managers are storage experts who can help you optimize and find the best storage space for you—including showing you how to pack items into a smaller unit to cut down on storage costs. In addition, month-to-month leasing allows you to use your storage unit for as long as you need it, without worrying about signing a long-term lease. Rent or reserve your unit online for exclusive discounts and pricing.
Rent Self Storage with Advantage Storage in Houston, TX Today
Whether you need summer storage for your belongings during a break from school or are in the middle of a life transition and could use some time (and space) to settle in, Advantage Storage – Kirby can help. To get started, pay our Southwest Freeway location a visit, give us a call, or rent or reserve* your storage unit online.
Can't find the storage solution that would best fit your needs? Find options at our nearby storage facility in Houston at 4250 Southwest Freeway.
FAQs About Storage in Houston, TX
*Reserved units will be held for a maximum of 7 days. Promotions are subject to availability and limited to new customers only – space transfers and additional rentals excluded. Other restrictions, taxes, fees and insurance requirements may apply. All unit sizes are approximate. Contact store manager for more information.