Advantage Storage - Allen
1210 W. McDermott Dr.
Allen, TX 75013
972-390-8883
Office Hours
Monday – Friday: 9:00am – 6:00pm
Saturday: 9:00am – 5:00pm
Sunday: Closed
Access Hours
Monday – Sunday: 6:00am – 9:00pm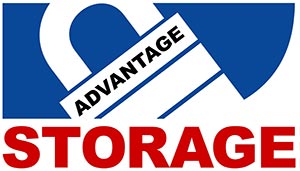 Storage Unit Features
Moving and Packing Supplies Available
On-Site Surveillance Cameras
Climate Controlled, RV Storage, and Boat Storage in Allen, TX
If you're running out of room in your closets, office, or garage in Allen, TX, self storage can be a great tool to free up that space and minimize the amount of clutter in your home or business. At Advantage Storage – Allen, we provide convenient self storage solutions to meet your needs. Choose from a wide variety of units with both climate-controlled and drive-up options available.
Find us just off West McDermott Drive, right behind Braum's Ice Cream & Burger Restaurant and the CareNow Urgent Care. Our location is just down the road from McDermott Towne Crossing and a short drive for our neighbors in Watters Crossing, Twin Creeks, and downtown Allen. We're also just minutes from the McKinney Regional Airport, allowing you to store or retrieve items you need for your flight quickly.
Vehicle Storage in Allen, TX
For outdoor enthusiasts, Advantage Storage provides the RV and boat storage you need to keep your garage and driveway organized while retaining the flexibility to go on adventures when the time is right. Need tips for storing your vehicle? Our storage blog can help. Brush us on storage tips, explore FAQs, and give us a call for more information about this offering.
RV, Car, Trailer Storage on W McDermott Drive
When you need to free up space in your garage or driveway, Advantage Storage can help. Our RV, car, and trailer storage options allow you to store for just a few months or for the entire year. Whether you venture across the country or stick closer to home, we have storage space for you to come home to. Store your classic car, fleet of work trucks, trailer, and even RV when you rent vehicle storage in Allen today.
Boat Storage in Allen near Lavon Lake
Summer days at Lavon Lake are great for fishing, floating, and spending time with friends and family. Owning a boat in Texas provides plenty of opportunities to enjoy the water, but also brings with it the responsibility of finding a place to store it when you return home. When you need boat storage in Allen, TX, Advantage Storage has you covered. Clear out space in your garage, driveway, and curb, and enjoy peace of mind with the help of boat storage.
Find Storage That Fits Your Needs in Texas
Your belongings deserve protection in the hottest Texas summers, especially if they're temperature-sensitive objects like electronics, furniture, or photographs and files. Our storage units keep your items at a consistent temperature all year round. Drive-up units, meanwhile, offer the convenience of quick access and easy loading or unloading. Need something for your business? Take advantage of office and warehouse space to help any business thrive. We're proud to serve business owners in Allen, Parker, Plano, Fairview, and beyond.
Furniture Storage near Allen
From staging your home to making room for a new family member, there are plenty of reasons to utilize furniture storage. When you need a place to store living room, bedroom, or dining room furniture, Advantage Storage can help. Choose from a variety of sizes and enjoy drive-up access that makes storing heavy boxes and large furniture a breeze.
Climate Controlled Storage in Allen
It's no secret that Texas summers can be brutal, especially to items that aren't stored properly. While keeping your items in a shed, attic, or garage may seem like a convenient option, it can also cause damage to items affected by extreme temperatures. Rather than put your belongings at risk or warping, cracking, or melting, rent climate controlled storage in Allen. These storage units are kept in a steady range of temperatures to provide your belongings an additional layer of protection against extreme heat.
Safe and Secure Storage with Advantage Storage near Parker
At Advantage Storage – Allen, we specialize in offering clean ground floor units with heightened security measures such as on-site surveillance cameras and controlled gate access via mobile phone app. We also make packing a breeze, with moving and packing supplies and locks available for purchase in our office.
Rent Self Storage with Advantage Storage in Allen, TX Today
Whether you're looking for temporary storage during a move to your new home or are a business that's running out of space for files, equipment, or inventory, choose Advantage Storage – Allen. Our dedicated professional team can help you determine the right amount of space to meet your needs. To get started, visit our location on McDermott Road for a tour, or use our size guide to select your unit and reserve* or rent it online today!
Can't find what you're looking for? Check out our nearby storage facility in McKinney on S. Lake Forest, our nearby storage facility in Plano, and our nearby storage facility in McKinney on Henneman Way for additional options.
FAQs About Storage in Allen, TX
Do you offer climate-controlled storage in Allen, TX?
Yes, we do! If you are worried about storing delicate items such as artwork, clothing made of lace or leather, musical instruments, or important financial documents, climate-controlled storage is the best solution. These units remain at a consistent temperature year-round to resist damage caused by drastic weather conditions and extreme temperatures. Giver your items an extra layer of protection with climate-controlled storage in Allen.
Is RV and boat storage available in Allen, TX?
Yes! When you need a place to store your recreational vehicles, Advantage Storage is here to help. We understand that HOA restrictions and crowded driveways make it difficult to keep your boat or RV at your home. That's why we offer RV and boat storage at our Allen facility. Our convenient location makes it easy to pick it up and drop it off on your way to your next adventure. 
What security features are available at Advantage Storage?
At Advantage Storage, we understand how important your items are to you. That's why we provide top-tier security features that were designed with you in mind. Our facilities are completely gated with on-site surveillance cameras to deter unwanted visitors from entering. We also have locks available in our office for an added layer of protection.
How do I rent a storage unit in Allen, TX?
Making a big move to Allen soon? You can still rent a self storage unit without setting foot in our facility. Rent a self storage unit online so it is ready to go by the time you get here. Take advantage of contactless rentals at Advantage Storage in Allen. You can also stop into our facility during office hours to connect with a storage professional. 
What size storage units are available in Allen, TX?
Whether you need to store a couple of boxes or several large pieces of furniture, Advantage Storage has the unit to fit all your belongings. We offer units starting at 5′ x 5′ and going all the way up to 10′ x 30′. Advantage Storage in Allen can handle everything regardless of what you are storing.
* Reserved units will be held for a maximum of 7 days. Promotions are subject to availability and limited to new customers only – space transfers and additional rentals excluded. Other restrictions, taxes, fees and insurance requirements may apply. All unit sizes are approximate. Contact store manager for more information.