Use These 3 Tips to Declutter Your Home In No Time
Before you know it, clutter can quickly take over your Flower Mound home. Check out these decluttering tips and consider renting a storage unit.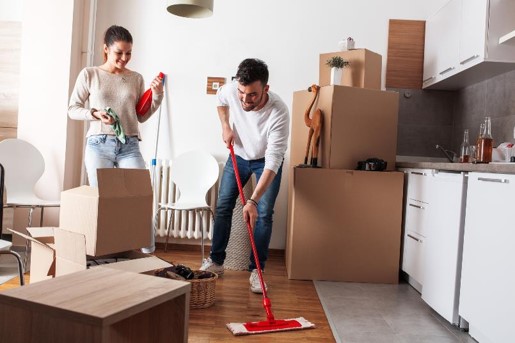 Every resident in Flower Mound, TX, deals with clutter at some point. When clutter piles up, it can create an unbearable and overwhelming feeling in your home. If you don't do something about it, clutter can easily continue to build and become harder and harder to clean. However much clutter you have, you can take back your home with a few decluttering tips from Advantage Storage on Gerault Road.
Figure Out What You Need to Keep
It's extremely easy to collect belongings for your home over the years (or months, if you enjoy online shopping sprees). Even if you're thoughtful about what you buy, accumulation can occur faster than you might think. As a result, if you get to the point where your home is overflowing with items, it's important to determine what's important to you.
Separate your belongings into three categories. One category you can designate as the "keep" category—these are items that will stay in your home. Another can be the "throw away" category—everybody has some items that aren't worth keeping anymore, after all. Finally, create a category for items you don't want to get rid of but don't have space for in your home. It's these items you'll put in self storage.
Invest in storage items to help you organize.
Organizing your home comes down to putting things in their proper places. Plastic storage bins, totes, and containers can help you organize things more efficiently. You'll know exactly where everything is and can store it in your home or apartments out of the way for easy organization. Storage items are also great for transporting your belongings to and from self storage.
Make tidying up a daily thing.
Clearing clutter isn't just a one-time thing. It's easy to get new stuff, whether you buy it yourself or are given it as a gift. As a result, it's imperative to get in the habit of continual cleaning. Always take time during the week to organize your belongings and to make sure you're keeping clutter to a minimum in every room. Otherwise, all your hard work will be for nothing, and you'll be right back where you started.
Home Organization Done Right With Storage Units
Clutter reduces the space in your living areas and makes home organization a total nightmare. Thanks to storage units, you don't have to empty your closets or to build an addition onto your home. Advantage Storage in Flower Mound, TX, can help you pick out the ideal unit for your needs and keep your stuff safe and secure for as long as you need.
More From Advantage Self Storage