There are 2 storage facilities in Briargate, Colorado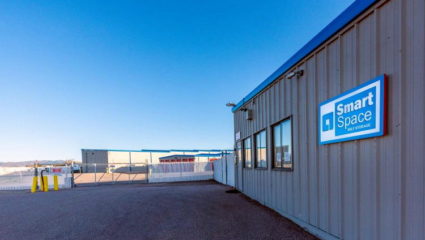 Smart Space Self Storage - Stetson Hills
5210 Tamlin Rd.,
Colorado Springs, CO 80938
(719) 574-3400
Available Units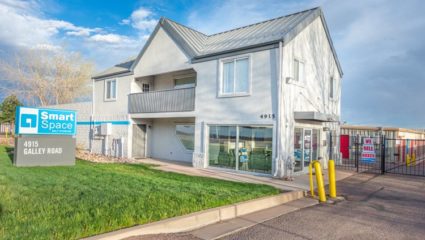 Smart Space Self Storage - Storage Units in Colorado Springs
4915 Galley Rd,
Colorado Springs, CO 80915
(719) 573-6600
Available Units
Briargate, CO, Storage Units
When you need a storage unit for your Briargate, CO, home or business, contact Smart Space Self Storage. Our Colorado Springs locations provide plenty of space for your belongings. Clear out that garage or find a new seasonal home for your RV, boat, or vehicle. Drive-up and climate-controlled storage units are available to rent today.
With many ski attractions, hiking trails, and recreation opportunities available near Briargate, renting a storage unit is the best way to keep your gear organized. Military families and students at the Air Force Academy can rely on a storage unit during their deployments or training. Plus,  our Smart Space Self Storage locations are just minutes away, thanks to easy access to both Interstate 25 and Colorado Highway 21.
Briargate, CO, Storage Features and Amenities
When you choose Smart Space Self Storage for your Briargate storage needs, one of the biggest things you'll notice are our clean, modern facilities with plenty of unit sizes for your needs. Pick from storage units ranging from 5×5 for limited needs all the way up to units that can fit the contents of your entire apartment or home.
Whether you're shopping for storage near Tamlin Road or further south on Galley Road, our facilities offer great features, including:
Rent or Reserve Your Briargate Storage Unit with Smart Space Self Storage Today
Don't settle for self storage that doesn't offer the features you need. Visit Smart Space Self Storage for your Briargate storage needs. With plenty of units available at our Colorado Springs-area facilities, you'll find the right amount of room. To get started, visit our facilities for a tour or shop for your storage unit online. Rent or reserve* your space today:
* Reserved units will be held for a maximum of 7 days. Promotions are subject to availability and limited to new customers only – space transfers and additional rentals excluded. Other restrictions, taxes, fees and insurance requirements may apply. All unit sizes are approximate. Contact store manager for more information.