Small Business Storage Solutions
Learn about the wide variety of business storage options available at Smart Space in Colorado Springs.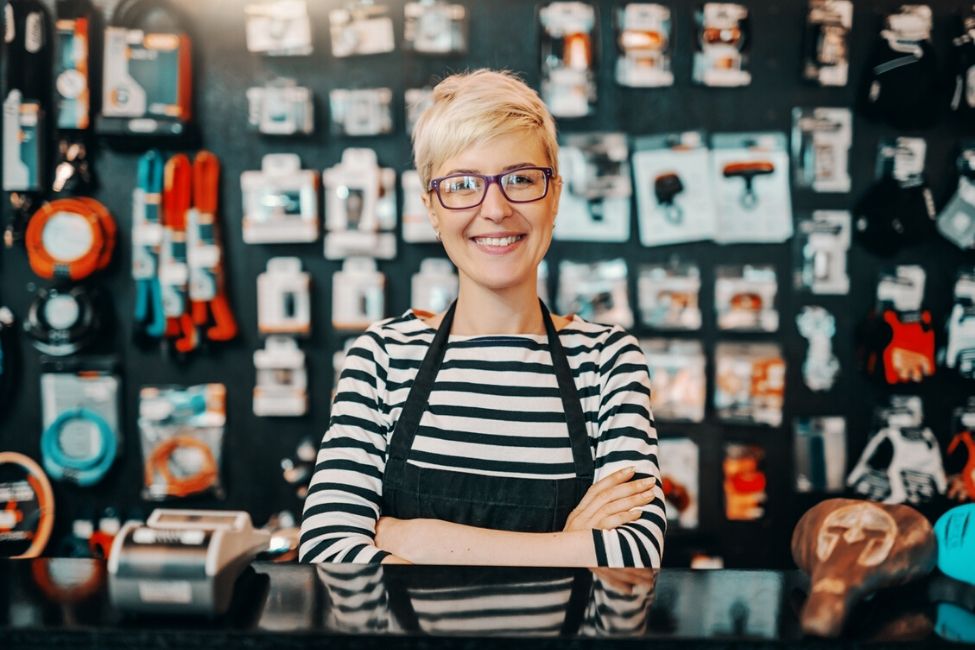 If you find yourself running out of space at home, you may already be considering self storage as a possible solution. Storage helps with all sorts of needs, from climate control to keep your items safe from extreme heat or cold to a temporary space for your things during a home renovation. Did you know that many of the same reasons to choose a self storage space for personal use are also great for business storage, too?
At Smart Space Self Storage, our number-one priority is helping our customers with their storage needs, and that includes businesses who are running out of space. Whether you're a small retail business just getting off the ground or a large company with a satellite office in Colorado Springs, we can help your business thrive and save space at the same time.
Storage Solutions for New Businesses
For many businesses, one of the biggest overhead costs (and barriers to entry) is actual physical real estate. Renting office space can be an expensive proposition. If you're selling products, storing inventory in the garage or spare bedroom is, in some cases, one of the only ways startups can really manage that cost. What if there was an easier way to manage inventory, make a space for work, and create a clear separation between the "workplace" and "home"?
Self storage can help. Instead of committing to a large warehouse to store your inventory, consider renting a smaller self storage unit as you get off the ground. Even a 5×5 unit can help free up some much-needed space in your home. As you grow, you can expand or move into larger units as necessary.
Self Storage for Seasoned Business Professionals
If you already run your business out of an office or brick and mortar location, you're probably signed into a long-term lease. As your sales continue to grow, your payroll and staffing needs may increase—leading to a tight squeeze when the time comes to expand. What happens if you need to hire more people or find additional room for equipment? You can't break your lease without a penalty—or perhaps you really like your current location—but you still need to find room to grow.
The answer, of course, is self storage. Using climate-controlled storage is the perfect way to move equipment, filing cabinets, and even old furniture out of offices temporarily without having to worry about losing something important. Off-site storage is perfect for retail operations with large inventories and not enough space to hold them, too, allowing you to access additional items easily when something sells out as a hot commodity.
Storage for Workers Who Travel
If you're someone who regularly travels around town for work at various job sites or locations, self storage can provide you with a central location to store all your gear. Photographers and contractors, for example, use a lot of equipment in their daily lives, and it doesn't make sense to load and unload every piece of equipment each day. Instead, consider storing most of the equipment in one convenient spot and picking it up on the way to your next job. By renting a self storage unit, you're not just freeing up space in your home or business, you're also eliminating the need to keep everything in your vehicle overnight.
Self Storage Makes Business Better
Whether you're just getting your Colorado Springs start-up off the ground or have been in business for a while, don't let a lack of space hinder your ability to grow. Visit Smart Space Self Storage today. Our friendly, knowledgeable team of storage experts will help you find the right amount of space to meet your needs.
More From Advantage Self Storage