There are 2 storage facilities in Applewood, Colorado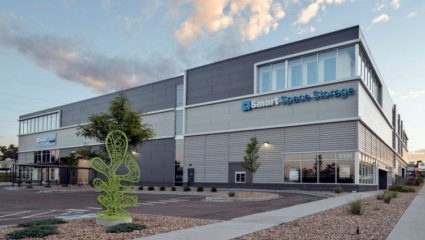 Smart Space Self Storage - Lakewood
9300 W. Colfax Ave,
Lakewood, CO 80215
(720) 845-6509
Available Units
Applewood, CO, Storage Units
When you need a storage unit to reorganize your Applewood, CO, home or business, choose from multiple nearby storage facilities. Whether you're seeking a small 5×5 storage unit for semi-permanent use or a 400-square-foot unit to hold the contents of your whole home during a move, our facilities feature state-of-the-art amenities and are conveniently located just minutes from Interstate 70 and Colorado 470.
Our Applewood storage units are perfect for keeping track of your ski gear, golf clubs, or other outdoor needs—including backpacking or hiking through nearby William F Hayden Green Mountain Park or Dinosaur Ridge. Thanks to our proximity to area highways, you can also visit your storage unit while out for the day, even during a shopping trip to Colorado Mills.
Need something closer to Littleton? Check out Littleton Storage on Belleview Avenue.
Climate-Controlled Storage Units for Rent in Applewood, CO
Climate-controlled storage is vital for keeping temperature-sensitive items protected from the elements, especially during chilly Colorado winters. Heated storage units allow you to store these items with peace of mind. Items that are particularly sensitive to extreme cold include:
Wooden furniture
Electronics, such as cameras and computers
Clothing and accessories, especially leather goods
Artwork and craft supplies
Musical instruments
Storing these items in a space with climate control ensures they will stay in their best condition, even on the chilliest day. Finding climate-controlled storage near Applewood is simple, thanks to our locations off West Colfax Avenue and West Belleview Avenue.
Find Moving and Packing Supplies Near Applewood
When you need moving supplies to help get your items into storage, skip the big box stores and visit your nearest Applewood, CO, storage facility. We sell boxes, tape, and other moving supplies to help get you packed up and ready to go.
Visit an Applewood, CO, Storage Facility Near You Today
If you're looking for a way to help downsize your home, reorganize your closets, or simply reclaim some space in your office or warehouse, a nearby Applewood storage facility can help. Month-to-month leasing ensures you're never paying for storage you won't use. Modern amenities make storage easier (and better) than you might think. To get started, visit one of our area locations or shop for, reserve*, and rent your unit online:
* Reserved units will be held for a maximum of 7 days. Promotions are subject to availability and limited to new customers only – space transfers and additional rentals excluded. Other restrictions, taxes, fees and insurance requirements may apply. All unit sizes are approximate. Contact store manager for more information.