Using Self Storage While Moving to Your New Home
Moving to a new city? Don't unpack all your stuff more than once. Use self storage to keep your belongings packed until you really need them.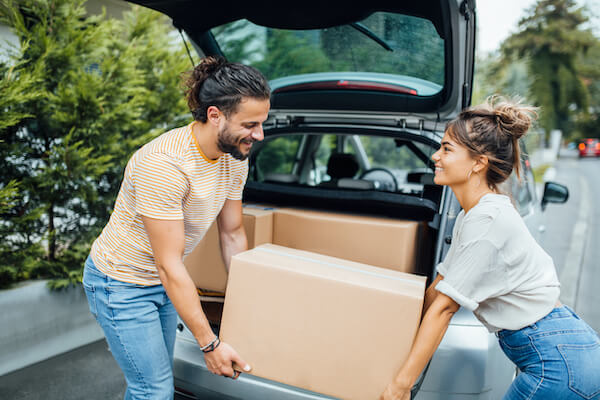 If you're in the process of moving, you know just how hard it can be to navigate your home as the boxes begin to pile up. On the other hand, maybe you have recently downsized from a full house to a small apartment while shopping for your forever home. Either way, you're probably wondering what to do with all your belongings as moving day gets closer and closer, especially if you're trying to sell your existing home.
At Advantage Self Storage in Plano, TX, we understand the hassle of moving, packing, and managing all your stuff. That's why we're here to help you. Whether you're a seasoned moving professional or looking to change your surroundings for the first time, consider using a self storage unit to help make the process easier and remove some stress from your life.
Use Self Storage to Help Make Packing Less Stressful
When packing for a move, one thing quickly becomes apparent: No matter how many boxes you use, they start to take up valuable living space. Even if you purchase the smallest square boxes possible, they'll eventually add up and crowd you out. Even if you have a spare bedroom or two to stash them in, you may not want to do that. After all, anything carried upstairs must eventually be carried downstairs again. In addition, the presence of a lot of boxes in your home may even make staging your home for sale even harder. No one wants to see a stack of boxes in the corner of the living room they're trying to picture themselves in.
Instead of trying to hide your boxes, consider moving some of them to a self storage unit near your home. This will allow you easy access to them in case you need an item you've already packed away and help you to free up space in the meantime. When it's time to complete your move, all those boxes will be in one convenient place.
Using Self Storage During the Move
Say you're in the process of packing and moving, but you still need to accept regular packages or deliveries. In many cases, a self storage facility will accept packages on your behalf and put them in your storage unit for you to retrieve later. In addition, you can ship some items to the storage facility, which is a major boon if you're moving out of state. If you're looking to move, consider renting a storage space near your new home for easy access once you arrive.
Using Self Storage at Your New Home
Maybe you've been promoted to a new division of your company and have been asked to move, or you're in the process of buying or building a brand new home. In these cases, self storage makes moving and unpacking so much easier. Instead of loading up your temporary apartment or townhome with boxes you don't want to unpack (and honestly may not have space for), use a self storage unit to contain those items you may not want now but will need later down the road. Think things such as appliances, seasonal clothing, furniture, and even boxed books and movies. Unpacking and packing these items twice doesn't make much sense if your current destination is not your final one. Instead, rent a self storage unit and hold those items temporarily until you're ready to move again.
Self Storage Saves Time, Money, and Space
Just because you're in the process of moving doesn't mean you need to keep everything you've boxed up in one place. Whether you're moving on your own or using a professional moving service to help get your items to the next stage of your life, consider self storage as a way to stay organized during the entire process. If you're moving to Plano, TX, and need a temporary space to hold your belongings, visit Advantage Storage. Give us a call to schedule a tour or reserve your storage unit online today!
More From Advantage Self Storage