There are 2 storage facilities in Falcon, Colorado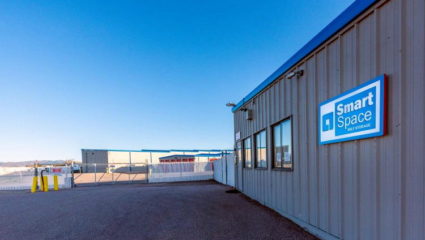 Smart Space Self Storage - Stetson Hills
5210 Tamlin Rd.,
Colorado Springs, CO 80938
(719) 574-3400
Available Units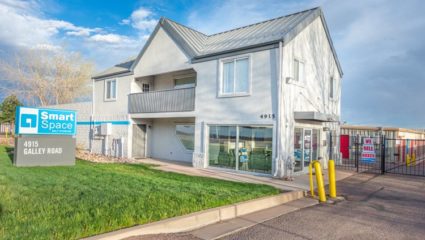 Smart Space Self Storage - Storage Units in Colorado Springs
4915 Galley Rd,
Colorado Springs, CO 80915
(719) 573-6600
Available Units
Falcon, CO, Storage Units
Living in Falcon, CO, definitely has its perks. Thanks to its proximity to Colorado Springs and the number of parks, mountains, and other outdoor attractions in your backyard, there's a pretty good chance you have lots of outdoor gear cluttering up your closets or garage.
When you need some extra storage in Falcon, CO, Smart Space Self Storage can help. With two area facilities that are just a short drive away, we have plenty of space to store your gear until your next adventure.
Falcon, CO, RV Storage
Don't let your RV take up valuable space in your driveway. Smart Space Self Storage offers convenient RV parking just minutes from your home. Our facility in East Colorado Springs is right off Marksheffel Road, a short detour from Highway 24. If your route takes you farther south, we also offer convenient RV parking at our Galley Road facility.
Falcon, CO, Climate-Controlled Storage Units
Climate-controlled storage keeps your stored belongings protected from extreme temperatures, including the frequent cold weather we experience in Colorado Springs and surrounding areas. Store items such as furniture, electronics, documents, and photographs in a climate-controlled storage unit to avoid the risk of damage due to weather conditions.
Other Falcon, CO, Storage Features
In addition to plenty of climate-controlled and drive-up storage units, Smart Space Self Storage can help make your move even easier with moving and packing supplies available for purchase on-site. Take advantage of month-to-month leasing and rent your storage unit for just as long as you need it. Get peace of mind with great security features such as 24/7 video monitoring.
Reserve or Rent Your Falcon, CO, Storage Unit Today
Whether you need seasonal storage to keep your garage tidy or are looking for a long-term solution for an RV, boat, or other vehicle, Smart Space Self Storage has you covered. To learn more about how we can help keep your Falcon, CO, home organized, visit our facility for a tour. You may also shop for a unit and reserve* or rent your storage space online today:
* Reserved units will be held for a maximum of 7 days. Promotions are subject to availability and limited to new customers only – space transfers and additional rentals excluded. Other restrictions, taxes, fees and insurance requirements may apply. All unit sizes are approximate. Contact store manager for more information.