How to Use Storage to Prepare for a Baby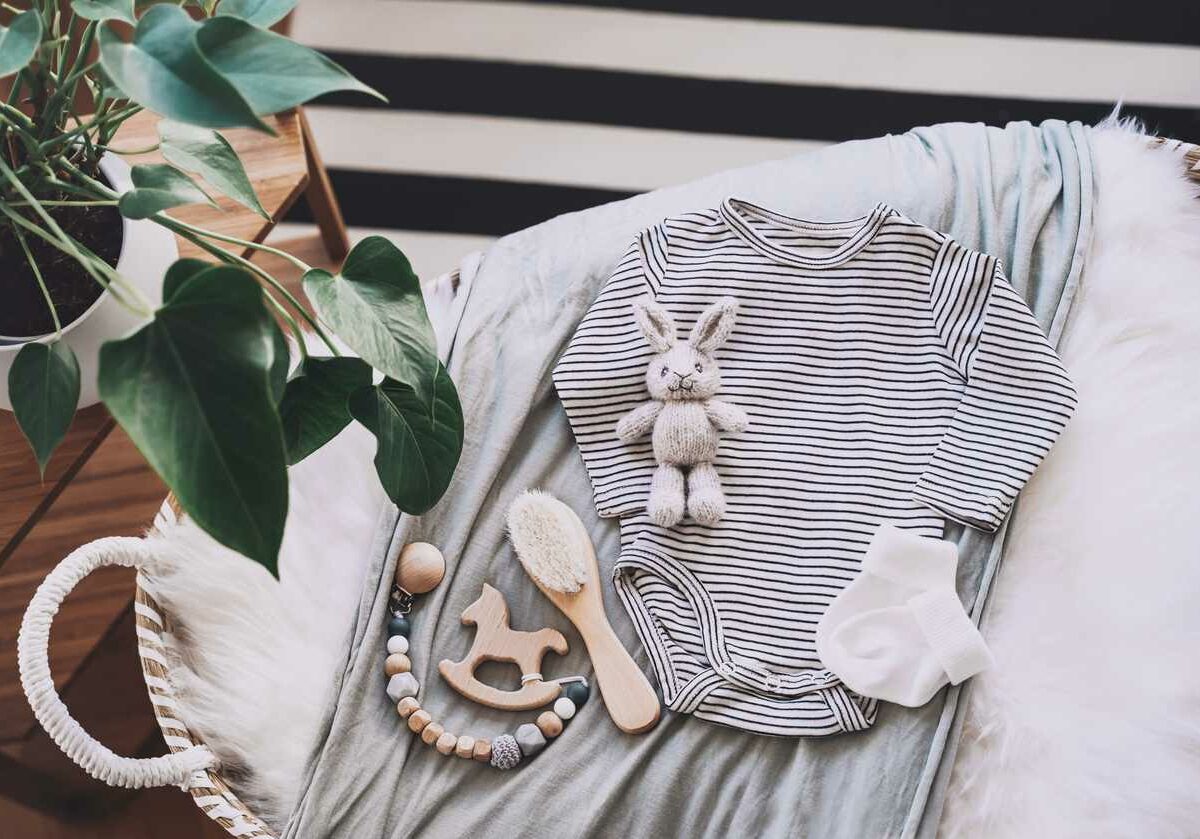 From the moment you find out you're expecting, there are a lot of emotions that you may begin to process. Excitement for the new adventure, anticipation for your new bundle of joy to arrive, and even some nervousness about welcoming them home. While you may feel overwhelmed, you're not alone. All new parents, even those with older children, feel this at some point in their journey.
These tips and tricks from Advantage Storage will help you determine what items to purchase, how to choose a nursery space, where to store extra items, and more. 
Create a Newborn Checklist
One of the first steps you should take is to sit down and create a list of all the items you'll need for the baby's arrival. If you're unsure of what to include, family, friends, and coworkers are great resources to learn about what you'll need. Every baby is different so you may find yourself forgoing items other people used or visa versa.
Basics you'll want to include on your list are: 
Crib or bassinet  
Changing table or pad 
Diapers and wipes 
Onesies, bibs, and socks 
Towels and washcloths 
Carrier 
Stroller 
Play mat 
Although there will be additional items you'll add to the list, these basics will get you started on the right foot. These items are also easy to store in a closet or storage unit while you complete the nursery. 
Create Extra Space for Small Nursery Renovations 
While deciding on which room you are going to convert into a nursery, you might choose to do small renovations to make the most out of the space. From upgrading flooring to installing a closet system, there are a variety of changes that can be made to create a unique space. During this renovation process, a storage unit is a great place to store furniture and boxes while you work.
Create a System for Organizing Baby Clothes
One of the best parts of preparing for your baby is the clothes. Washing and organizing them? Not so much! Babies grow quickly so it's important to have a variety of sizes on hand to make sure they're always prepared for the next adventure.
When purchasing baby clothes, start with newborn size, and go up from there. Four to five items in each size is a great place to start. Your baby might fit in one size longer than others, or skip right past one. If you're using a dresser, put the newborn sizes in the top drawer and the bigger sizes in the bottom drawers or in the closet. Be sure to anchor the dresser and other large furniture to the wall to prevent any tip over injuries.  
Utilize a Storage Unit to House Large Baby Items 
If you find yourself swimming in toys or items you don't plan to use immediately, a storage unit is a great solution for storing the items. Organize toys by age appropriateness, and store them in plastic totes with a label. For large play tables, swings, or bouncers, leave them in the box and store them until you're ready to use them.
If you plan on using a bassinet for the first few months, leave the crib in its box and store it until you are ready for the transition. While moving items into your storage unit, create a map to help you stay organized and easily find what you're looking for. By utilizing a storage unit, you won't feel so overwhelmed trying to make room in your home or garage.
Find a Storage Facility Near You Today
As you begin collecting clothing, toys, and furniture for your nursery, you might begin to feel crowded and overwhelmed. If you find yourself with too many items and nowhere to stash them, Advantage Storage has your back with the self storage solutions you need, when you need them.
Find the perfect size unit for your needs and then rent or reserve your space from the comfort of your own home. Have questions about the self storage process? Explore frequently asked questions or stop by one of our many convenient locations to meet with a storage professional today.
FAQs about Using Storage to Prepare for a Baby
What can I store my baby clothes in?
Babies go through clothing quickly with how fast they grow. Opt for plastic storage bins to store items before they're ready to be worn or when they no longer fit. Use clear bins to see exactly what's inside or add labels to make each box easily identifiable. Organize clothes by size or season to make finding what you need a breeze. 
When should you start preparing for baby stuff? 
There's really no right or wrong time to start preparing for your new family member. You may want to gather supplies and assemble a nursery as soon as you find out you're expecting, or choose to wait a few months. Either way is fine as long as you're comfortable with your progress. 
How do you store things in a small nursery?
Make the most of drawer space with organizers, utilize wall space by installing shelves, and match cute baskets to your décor for small items and necessities. If you add a bookshelf or cabinet, be sure to anchor any furniture to the wall to prevent tip over injuries.  
More From Advantage Self Storage