Beat the Summer Heat: Why Climate-Controlled Storage is a Must
The best way to preserve your temperature-sensitive items in the middle of summer is to use climate-controlled storage. Learn all about this feature.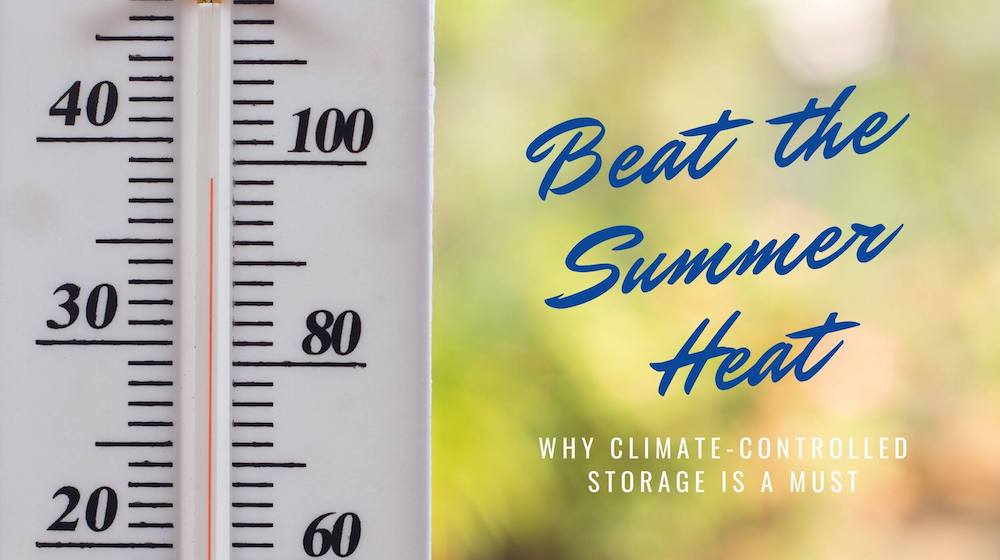 When you live in Texas or Arizona, you're familiar with extreme temperatures. In some parts of these states—including areas where you can find our self storage facilities—temperatures can reach into the triple digits. As unsafe as these high temperatures can be for you, your family, or your pets, they can be especially dangerous for delicate items. From electronics to furniture, exposure to environments with high heat can not only harm these items; in many cases, it will completely ruin them.
So, how do you deal with the reality of hot weather if you need to store your belongings during a move or for an extended period of time? Climate-controlled storage is the answer. At Advantage Storage, many of our facilities offer climate protection for your items in a variety of different unit sizes—ensuring you can count on them being sheltered from the elements, whether you're storing a few boxes or the contents of your entire home.
How Does Climate-Controlled Storage Work?
Climate-controlled storage works much like the air conditioning or furnace in your home, but on a much larger scale. When a storage facility has climate control, it will generally be kept at a consistent temperature in all weather conditions.
Can Self Storage Units Be Heated?
For locations where temperatures dip below freezing, such as Colorado, our climate-controlled units are also equipped with heating. In many cases, extreme cold temperatures can be just as harmful to your belongings as high heat, so it's important to keep them from getting damaged by cold weather, too.
Even in Texas, temperatures can sometimes fall below freezing. Whether it's just a fluke or a continuous trend over a few days, our climate-controlled spaces are equipped to keep your belongings at just the right temperature.
What Should I Store in a Climate-Controlled Storage Unit?
Climate-controlled storage units can be used to hold a variety of items, but a good rule of thumb is that if something can be damaged by extreme temperatures or weather conditions, it should probably go in a climate-controlled space. Our customers use their storage units for many purposes, but some of the most popular and important items to store in a temperature-regulated unit include:
Furniture and Antiques
Antiques are likely the most important candidate for climate-controlled storage, as in many cases, these items literally cannot be replaced. Instead of keeping these things in a corner of your home or stowing them in your attic or basement (where they're susceptible to damage from weather or temperature changes), consider using a climate-controlled storage unit near your home or business.
Even if it's not an heirloom piece passed down for generations, many types of furniture can really benefit from climate-controlled storage. For instance, when exposed to moisture or extreme heat, wooden furniture can warp or develop instances of mold or mildew. If you're worried about preventing your dining room table and chairs from being damaged, climate-controlled storage is right for you. It will also help protect any fabric components from being harmed by moisture.
Books, Photos, and Documents
Paper is especially vulnerable to damage due to moisture, and climate-controlled storage helps combat that by keeping humidity at a minimum. If you're looking for a place to store your company's documents, your home library, or a collection of your grandmother's photo albums, we recommend climate control.
The best way to store these items is in airtight containers that will keep them free of dust and protect them from moisture. In lieu of plastic totes or tubs (which are reusable once you move out of storage), pack them in smaller boxes to keep the weight manageable.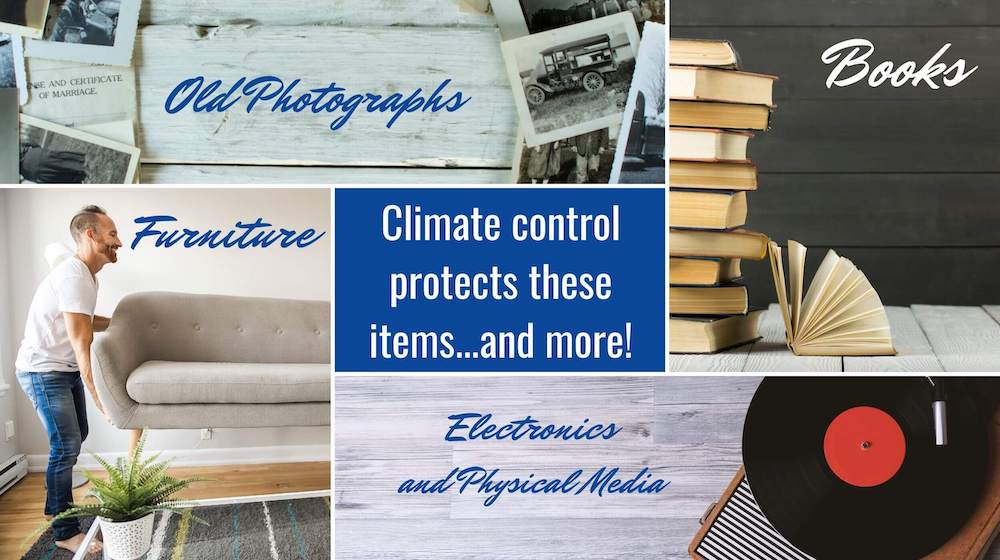 DVDs, Vinyl Records, Cassette Tapes, and Other Electronics
Because the electronic components in computers, record players, DVD players, and other gadgets and gizmos are sensitive to both extreme heat and extreme cold, we recommend storing them in a climate-controlled environment. Condensation that occurs when these items get cold can fry the internal workings once you try to turn them on, and high temperatures may cause them to overheat.
Much like the equipment used to play them, most forms of physical media need protection from the elements to keep them safe and in working order. High temperatures can cause DVDs, records, and cassette tapes to warp or melt. Extreme cold can cause them to become brittle and run the risk of breaking or shattering. If you live somewhere that temperatures can fluctuate wildly—even over the course of a few days—that kind of back-and-forth can really do damage to these items. Climate-controlled storage is absolutely necessary.
What if I Need Ground-Floor Storage?
You might be wondering about how climate-controlled storage will work for you if you require ground-floor storage because of mobility issues or because you're moving a lot of items at once. The answer is actually pretty simple. Several of our facilities offer the great balance of climate-controlled storage located on the ground floor of their buildings, and many locations are single-level structures with no need to worry about stairs or elevators. Whatever your self storage needs, we can help you move into your unit with confidence.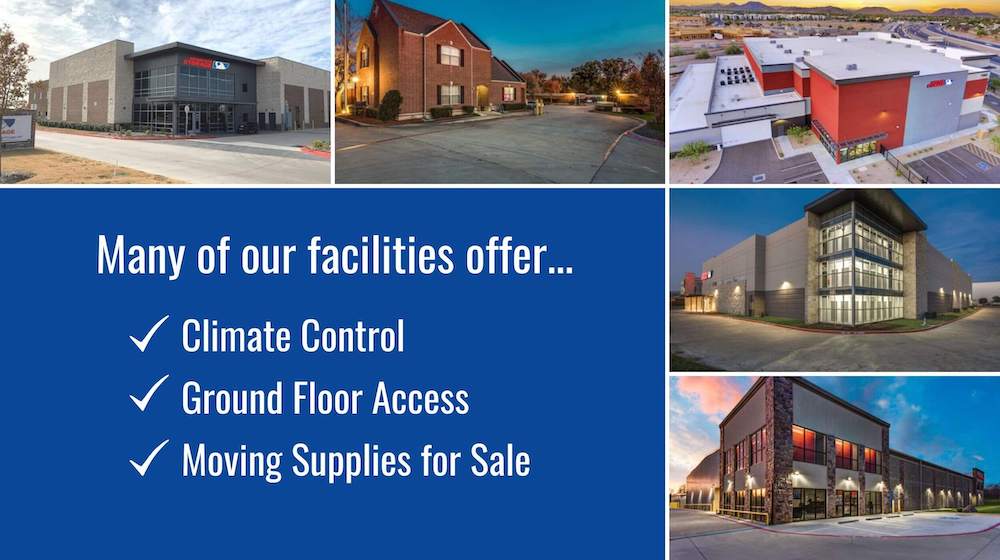 Reserve or Rent Your Climate-Controlled Storage Unit Today
For many people, climate-controlled storage provides the peace of mind to keep their belongings safe from extreme temperatures while also keeping them close at hand. At Advantage Storage, our self storage facilities are built with this value in mind. No matter if you're looking to store a few boxes while decluttering or need a place for the entire contents of your office (including equipment) during a move, visit one of our many facilities with climate control or reserve your climate-controlled storage space online today.
More From Advantage Self Storage