5 Storage Tips for New Renters
Renting self storage for the first time? Feel like a storage pro with these helpful tips for first time renters from Advantage Storage.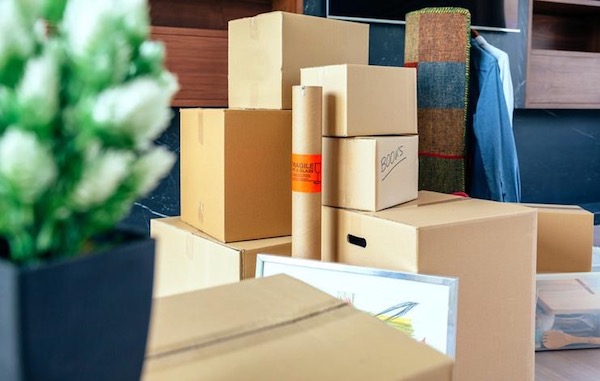 If you're renting self storage for the first time in Glendale, it can feel overwhelming. From choosing the right unit size to determining what storage features you need, you may be wondering where to even begin. Not to worry, though—you can become a pro at self storage with these five helpful tips for first time renters from Advantage Storage.
Do Your Research
You wouldn't rent the first apartment you found online without researching it, would you? The same idea applies to a storage unit. When shopping for a self storage facility, create a shortlist of locations that you'd like to choose from. Consider how far away each facility is, whether they have an online payment option, what security measures they feature, etc.
You should also know what their unit leases look like—do they lock their renters in long-term agreements, or do they offer month-to-month leasing? A month-to-month lease ensures that you never have to pay for storage space longer than you need it.
Make Sure You Rent the Right Amount of Space
In addition to not paying for storage longer than you need it, you shouldn't pay for more space than you'll use. Overestimating how large of a unit you need could cause you to spend more than you actually should. If you just want some extra closet space, for example, you'd be better off with a 5×5 unit than one that measures 10×20. Not sure how much space you need? You can always check out our unit size guide, or contact Advantage Storage's helpful storage experts.
Decide Whether or Not You Need Climate Control
When you store your belongings for the first time, you may wonder whether you should rent a standard unit or a climate-controlled unit. The key difference between the two units is the temperature and humidity of each one. Unlike a standard unit, a climate controlled unit can maintain a stable environment for your belongings throughout the seasons.
If you plan to store sensitive items, such as documents, photographs, wooden furniture, or electronics, consider a climate-controlled unit. In a standard drive-up unit, you might find a melted or otherwise damaged mess when you visit your unit after one of Arizona's infamous heat waves.
Why You Should Insure Your Unit
No matter how secure your storage unit or facility may be, sometimes things simply happen. From fires to other natural disasters, it's crucial to prepare your stored belongings for the many "what-ifs" of life. The best way to do that is to purchase tenant insurance for your storage unit. In the event that something does happen, you can be compensated for damages to your belongings.
Some tenant policies even insure your things while they're in transit, up to a certain mile radius. If you're storing business equipment, tenant insurance also acts as supplemental coverage for any business insurance you may already have.
Store Your Belongings Properly
Take the time to properly pack and prep your belongings for storage. Instead of using a mix of varying-sized boxes and bags, choose a single manageable box size for all the items you plan to store. By keeping your boxes in a uniform, easy-to-carry size, you can maximize the storing potential in your unit and make loading and unloading even easier.
Need extra tape or boxes? Advantage Storage offers a wide range of boxes and moving supplies for purchase onsite to make your self storage experience stress-free.
Make Your First-Time Storage Experience Easy with Advantage Storage
If you feel lost trying to rent self storage for the first time, Advantage Storage can lend a hand. From helping you choose the right unit size to answering any questions or concerns you may have about storage, our friendly storage experts are happy to help you. Our clean, affordable, and convenient facilities are perfect for any kind of Glendale, AZ, storage needs. To learn more about storage, check out more of our helpful storage tips and rent or reserve your unit today!
More From Advantage Self Storage