Advantage Storage - Amarillo
8213 S Soncy Rd
Amarillo, TX 79119
806-599-6789
Office Hours
Monday – Saturday: 9:00am – 5:30pm
Sunday:  Closed
Access Hours
Monday – Sunday: 24 Hours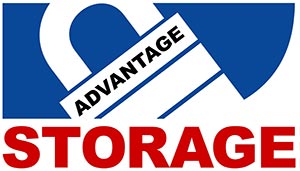 Storage Unit Features
Moving and Packing Supplies Available
On-Site Surveillance Cameras
Secure Facilities and Climate Controlled Self Storage Units in Amarillo, TX
Whether you have a growing business with expanding inventory needs, or are a homeowner in Amarillo looking to downsize the items in your closet, when your life requires additional space, Advantage Storage has you covered. With units ranging in size from 5×5 to 15×25, we have the room you need to help you reach your goals.
Advantage Storage in Amarillo, TX, can be found at the corner of South Soncy Road and 83rd Avenue, just off of the South Loop 335 West highway. We're a short drive from Westgate Mall, Amarillo Botanical Gardens, and Hillside Elementary School. When you store with us, you'll benefit from a convenient location, friendly, knowledgeable staff, and a variety of amenities developed with Amarillo storage customer needs in mind.
Find Storage That Fits Your Needs by Zita
At Advantage Storage in Amarillo, you get more than just additional space — you have access to all of our premium features and amenities as well. Our state-of-the-art Amarillo storage facility comes equipped with everything you need for a smooth storage experience, whether you're a business owner needing to store excess inventory or a homeowner decluttering your home.
From a full selection of packing and moving supplies available for purchase onsite, to 24-hour surveillance cameras and professional onsite management, Advantage Storage aims to give you the features you need for peace of mind and smooth sailing through all of your Amarillo self storage needs.
Furniture Storage in Amarillo
Whether you're renovating your space, planning a move, or just need a refresh, furniture storage in Amarillo is a great solution. Store items for a few months while you stage your home or for the long term while you look for items that better fit your style. Our available storage units range in size from small 5×5 storage units that can hold a desk, chairs, and small items like lamps, to large 30×30 storage units that can hold the contents of your entire home.
If you need tips on how to keep your furniture in its best condition at our facility, our storage blog can provide essential information you need. No matter your furniture storage needs, Advantage Storage is here to help.
Climate Controlled Storage on South Soncy Rd
Living in northern Texas can mean sweltering heat and humidity in the summer months, which can cause serious damage to your belongings in regular storage units. Climate controlled storage units are kept at a steady temperature year-round, regardless of the weather outside. For temperature-sensitive items such as furniture, electronics, artwork, and important documents that can warp, crack, or fade when subjected to heat, climate controlled storage is the best option to keep your items in prime condition.
Vehicle Drive-Up Accessible Units for Self Storage in Amarillo
Advantage Storage strives to make accessibility a priority at every location, and our Amarillo storage facility is no different. All of our ground level storage units have drive-up access, so you can park your vehicle right next to your unit to make loading and unloading large, bulky items and furniture a breeze.
Safe and Secure Storage with Advantage Storage by Amarillo
Security is front of mind at Advantage Storage, which is why we offer a variety of amenities to keep your items protected while you're away. Our fenced property with gated access limits who is on the property, while 24-hour video recording provides you with additional peace of mind. Have questions? Stop by during office hours to connect with our friendly onsite management team.
A Facility with Flexible, Affordable Monthly Leases on Storage Units
Life is unpredictable, and we know that situations, and storage needs, can change quickly. Storage units are always leased on a month-to-month basis at Advantage Storage, giving you the flexibility to keep your unit for as long, or short, of a time as you need. Without long-term contracts, you'll never find yourself paying for space you don't need.
Advantage Storage Amarillo vs SpareBox Storage; Which Place to Store Your Home Belongings?
When it comes to storage units, Advantage Storage Amarillo is the best of the best. Our team is always ready to help you find the right unit for your needs in Amarillo, TX. Whether you have a little or a lot to store, our storage units provide flexibility for your life. Self-storage can be a confusing subject and Amarillo, TX storage facilities provide a lot of options to choose from. Many of our customers visit us from SpareBox Storage and love the experience we provide with simple online rental and reservation capabilities, friendly staff, and clean facilities. We're happy to help you find the storage solution for your needs whether it's just for a month or a move, we can provide easy access to your stored items that isn't miles away from home.
Discover Great Storage Deals with Advantage Storage near Bushland
From short-term storage during a move to long-term storage for an overflowing storefront, Advantage Storage has you covered. Our facility on South Soncy Road serves residents and business owners in Amarillo, Zita, Canyon, Bushland and beyond.
We love the communities we serve and understand the importance of sticking to a budget. We've made it a priority to provide affordable storage units at a price point that works for you while also providing you with the storage space you need. Rent or reserve your storage unit online for exclusive discounts.
Rent Self Storage with Advantage Storage in Amarillo, TX Today
Whether you're renovating an office space to make room for new employees, or moving to the area and need to temporarily store furniture as you get settled, Advantage Storage has the space you need at an affordable rate to fit your budget.
Ready to reserve a storage unit and take back your space today? Take a look through our list of frequently asked questions or storage and packing tips to get started, then give our Amarillo location a call or rent your unit online today!
FAQs About Storage in Amarillo, Texas
Do you offer climate-controlled storage in Amarillo, TX?
We do! Texas summers can be brutal, especially if you're storing temperature-sensitive items such as electronics, vinyl records, musical instruments, or wooden furniture. When stored in an attic, shed, or garage and exposed to extreme heat, your items can be at risk of cracking, warping, or melting. Give your items an extra layer of protection with climate-controlled storage in Amarillo, TX. 
How do I pay for a storage unit at Advantage Storage?
Our most convenient payment option is to pay online or sign up for automatic payments, but you can also pay for your storage unit in person by stopping by our storage facility on South Soncy Road during our open office hours. Plus, you can pick up any packing and moving supplies you might need while you're here.
How do I rent a storage unit in Amarillo, TX?
We're more than happy to assist you with the rental process if you choose to stop by in person. You can also rent or reserve a storage unit in Amarillo, TX, by giving us a call or getting started online. 
What size storage units are available in Amarillo, TX?
We have storage units that range in size from small to extra large. Unit sizes include:
-5×5 storage units
-5×10 storage units
-10×10 storage units
-10×15 storage units
-10×20 storage units
-10×25 storage units
-10×30 storage units
-15×20 storage units
-15×45 storage units
-30×30 storage units
* Reserved units will be held for a maximum of 7 days. Promotions are subject to availability and limited to new customers only – space transfers and additional rentals excluded. Other restrictions, taxes, fees and insurance requirements may apply. All unit sizes are approximate. Contact store manager for more information.