Your Ultimate Guide to Dorm Room Living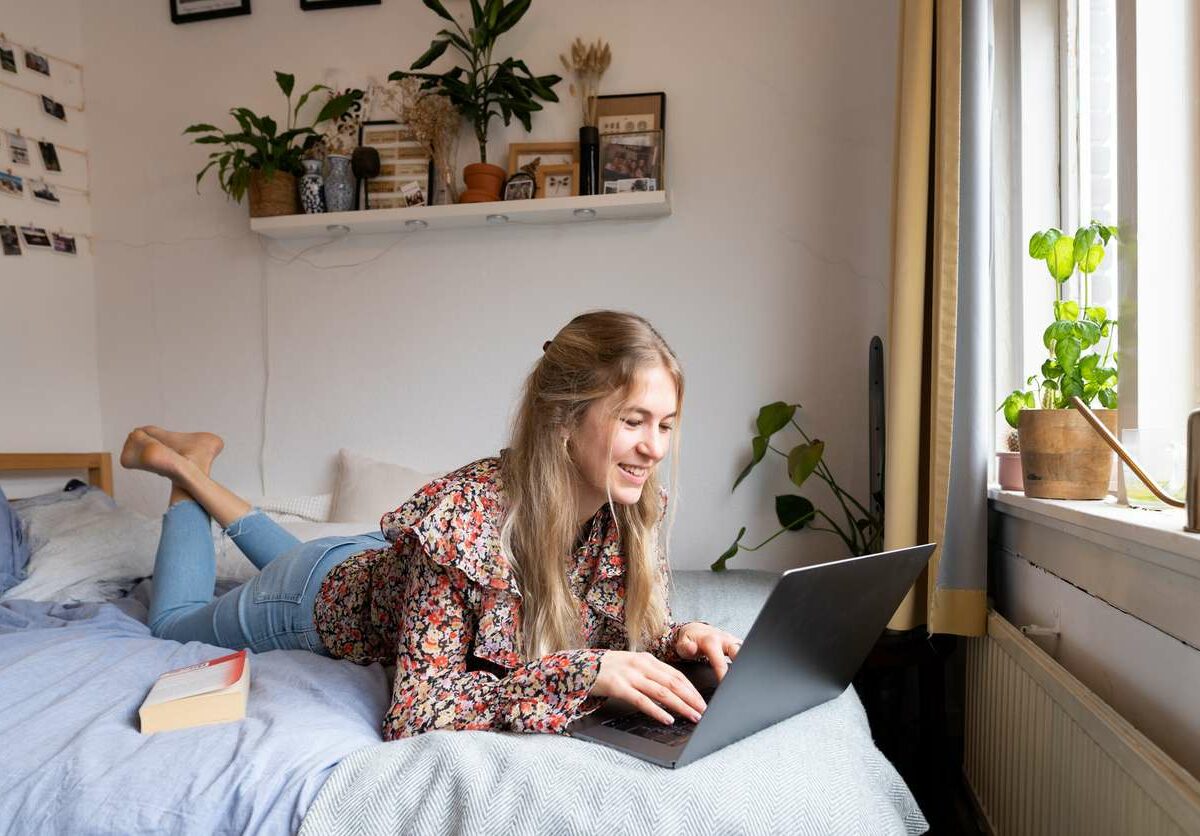 Dorm room life can be exciting. You're near a lot of your friends and fellow students, your building is throwing a barbecue, and everyone is looking for new experiences. All in all, it can be a pretty fulfilling experience.
However, if it's your first time, chances are you'll quickly learn there's not much space to work with most of the time. Maybe you're lucky and you have all the space in the world, but if that's not you, Advantage Storage has your back.
Dorm Room Storage Hacks
Dorm rooms are notoriously small and cramped, and storage space is often at a premium. If you're determined to make the most of a tight situation, here are some of our go-to tips for optimizing space and allowing yourself just a little more wiggle room in your living situation.
Dorm Room Food Storage Ideas
Assuming your dorm room has any designated food/kitchen space (which most do not), chances are you'll be sore about where to keep your food, drink, and snacks. This can make it difficult to store food in a way that is both safe and clean.
One way to store food in a dorm room is to keep it in airtight containers, preferably ones that are stackable or fit into a mini-fridge for preservation. This will help to keep the food fresh and prevent it from getting contaminated. If it doesn't need refrigeration and you have space under your bed, in your closet, or beside your desk, you can keep food there, too.
On the rare occasions that you have a dorm room with removable ceiling panels, you can keep food in the space above the room, as well. Though, be especially mindful of your school's policies as well as the security of the food, as any exposure could lead to unwanted pest visitations.
Dorm Room Storage Ottoman
If you're looking for a way to add extra storage to your dorm room, an ottoman with built-in storage is a great option. This will give you extra space to store things like blankets, pillows, and clothes, and serves as a possible cosmetic upgrade and additional chair or foot rest.
If possible, get an ottoman with wheels for improved mobility. This will make it easier to move around when you need to access something stored inside. Make sure the ottoman is sturdy and well-made. You don't want it collapsing under the weight of all your stuff!
Dorm Room Shoe Storage Ideas
Due to the absence of space, figuring out what to do with your shoes so they aren't just scattered on the floor can be a tricky task. You don't want to have them strewn about, where they can easily trip you or get in the way.
One way to store your shoes is by using a shoe rack. You can either buy one or make your own. If you choose to make your own, all you need is some PVC pipe and connectors. Simply cut the pipe to the desired length and connect the pieces together. Then, just place the rack in your closet or under your bed.
Another option is to use plastic bins. These can be stored under your bed or in your closet. Just make sure to label them so you know where each pair of shoes is.
An over-the-door shoe organizer is another option, and useful for more than just shoes. You can also use it to store toiletries, cleaning supplies, or snacks.
Dorm Room Closet Storage
Your closet can be invaluable for storing items, especially ones that you don't need to access on a daily basis. Here are some tips for using your closet for storage in a dorm room:
Invest in stackable storage bins. This will help you keep items organized and out of the way.
Don't overstuff your closet. This will make it difficult to access the items you need and could cause damage to your belongings. Utilize all of the space in your closet, including the floor, shelves, and any clothing racks.
Keep seasonal items towards the back of the closet so they're out of the way but still accessible for their time of the year.
Get creative with wall space. Use Command strips to hang pictures, posters, or even a bulletin board.
That last one is a valuable tip both in and outside of the closet. Don't underestimate the potential space your walls have to offer with slight modifications.
Lockable Storage for Dorm Room
There are a few different ways to keep your belongings in a dorm room.
Perhaps the most obvious approach to protect your valuable items is to buy a small locker that you can put next to your bed. With this, you can lock up your valuables when you're not around and sleep soundly knowing that nobody can get to them.
Another option, returning to a previous idea, is to get a dorm room storage ottoman with a lid that locks. Finally, if you have larger items that you want to keep safe, you can invest in a storage trunk with a locking lid. These are great for keeping things like bikes or winter gear stored away and out of the way.
The Advantage of Superior Storage
At the end of the day, sometimes there's just not enough space, and no amount of finagling or savvy practicality can make up for it. When it comes down to that, Advantage Storage has a reliable self storage option to ease the burden on college students. If you're on the hunt for a safe, clean space to keep your belongings, which has no strings attached, we encourage you to peruse our locations to find the location closest to you. We'd love to give a helping hand.
More From Advantage Self Storage