Types of RV Storage That Can Get You Back on the Road Faster
RV Storage is an absolute must-have if you have limited driveway space, but it can also get you back on the road faster. Learn about the benefits of storing with Advantage.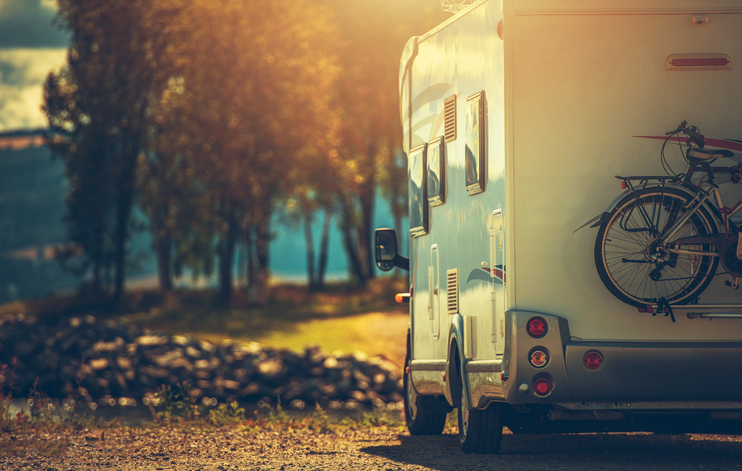 If you're an avid RV enthusiast, you know just how much work it takes to maintain your vehicle and keep it on the road. Whether you use your RV multiple times per year or take it out on the open road for one long adventure each summer, storing your RV somewhere convenient is vital for keeping it ready for the next big road trip.
When the time comes to park your vehicle for the season, don't let it take up real estate in your driveway. Bring it to Advantage Storage, where we offer plenty of storage and parking to ensure your vehicles—from boats and RVs to passenger cars—are ready for when you need them again.
Variety of RV Storage Options
Thinking about storing your RV? You've got options to choose from. Based on your criteria or budget, you may be able to find one or more of the following at your closest Advantage location with RV storage. Be sure to contact the store to inquire about availability.
Outdoor RV Storage
The most common way to store your RV is to park it in a space on a massive lot. Open RV storage is convenient and plentiful, and the spaces we offer in these facilities are large enough to accommodate nearly any RV, camper, or trailer. When you're ready to hit the open road, simply come by and pick up your RV.
Covered RV Storage
If the thought of leaving your RV exposed to the elements makes you uneasy, covered storage might be a good option. It offers the convenience of on-site storage with the added protection of a roof. For RV drivers worried about exposure to rain, sun, hail, and other hazards, covered storage offers some protection.
Indoor RV Storage
The maximum level of protection for RV storage, enclosed units act like storage units—just big enough to contain (and possibly even some other camping supplies). If you want to store your RV in a garage-like enclosure, indoor storage can't be beat.
What to Consider when Renting RV Storage
When you're planning on storing your RV, you'll want to consider a few key details. In addition to the type of storage, consider your budget. RVs are expensive investments, after all, so ensuring they're properly stored can make a big difference in keeping it road ready. Another thing to think about? Location. If you're an avid road-tripper, you may want to store your RV near your home so you can cut down on the commute to and from the facility.
Finally, think about how long you need storage. Since many storage locations—including Advantage—don't require long-term commitments, you should always be on the lookout for opportunities to upgrade your storage unit that fit your budget.
Choose Reliable, Convenient RV Storage with Advantage
RV ownership is a rewarding, relaxing adventure. Finding a place to park your RV when it's not on the road should be just as easy! When you need a space to store your RV, boat, or other vehicles, visit an Advantage Storage location near you. Our friendly professional staff can answer your questions and help find an RV storage solution that works to fit your needs and budget.
More From Advantage Self Storage