How to Prep Your Boat for Storage This Fall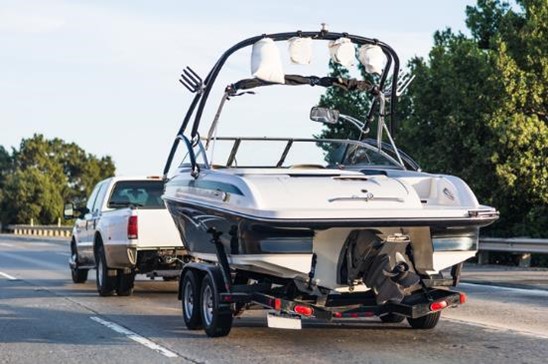 As a boat owner, it is important for you to take quality care of your boat, especially during its down months, as it can suffer wear and tear from inactivity. Fall is here, which means that it's time to tackle the work of storing your boat as colder months approach.
No matter if your state gets icy, stormy winters or sees little to no snow at all, it's essential for your boat to be stored properly both in covered and uncovered storage so that you are ready to go for next season. To avoid repairs come spring, Advantage Storage offers three tips to help you get started on prepping a boat for storage this fall.
Time to Start Cleaning
To ensure that your boat will be ready for the next time you use it, you will need to clean the entire boat. Wash from top to bottom and treat any minor hull repairs you find along the way. A nice coat of wax on the top never hurts either.
Be sure to read up on how to clean your engine for your specific type of boat. This can include flushing freshwater to remove any build-up that could damage components. If your winters are harsh, it may involve running antifreeze through the cooling system as well.
Clear your boat of any gear or electronics inside while it is being stored. This will help you clean the boat in general and protect any of your belongings from unexpected damage. Be sure to clean out any excess water, oil, and dirt to prepare for a clean storage experience.
Protection is Key
Before your boat heads off into storage, there are protective measures to take. Filling your fuel tank before storage avoids condensation and changing your fuel filter helps keep your engine running smoothly. You'll also want to change your engine oil and oil filter to avoid any severe damage.
Protect your boat from any mechanical issues by checking controls, wirings, cables, valves, and buttons. Do a full inspection of your boat before heading out to storage just to be sure you tested, replaced, fixed, or secured everything that's necessary.
Choose Storage that Works for You
A part of storing your boat this fall is choosing what type of storage will work best for you. Finding accessible storage can be tricky, but it can be done for sure. The major types of boat storage you may find are either uncovered or covered storage options. Boatyards and marinas near you may offer a variety of boat storage options, or you can investigate on-land self-storage options at a nearby facility, such as Advantage Storage.
To prepare your boat for outdoor storage—covered or not—you will need to cover the boat. You can find a professional to do shrink wrap for you or you can purchase your own custom-fitted cover. For added protection, covered storage is always the safest option to avoid harsh weather conditions.
One major pro of storing your boat with Advantage Storage is our convenience and accessibility. With covered and uncovered storage available, drive-up access, and advanced security features, your boat can be stored during its off months with easy access.
Store Your Boat with Advantage Storage
Once you are ready to prep your boat and decide what type of storage you want, check out how Advantage Storage can help. We offer unique features ranging from month-to-month leasing, video surveillance, and personalized unit codes. If you are in Arizona, Colorado, or Texas, find an Advantage Storage near you that offers boat storage you need and can trust.
More From Advantage Self Storage