How To Prepare Furniture For Long-Term Storage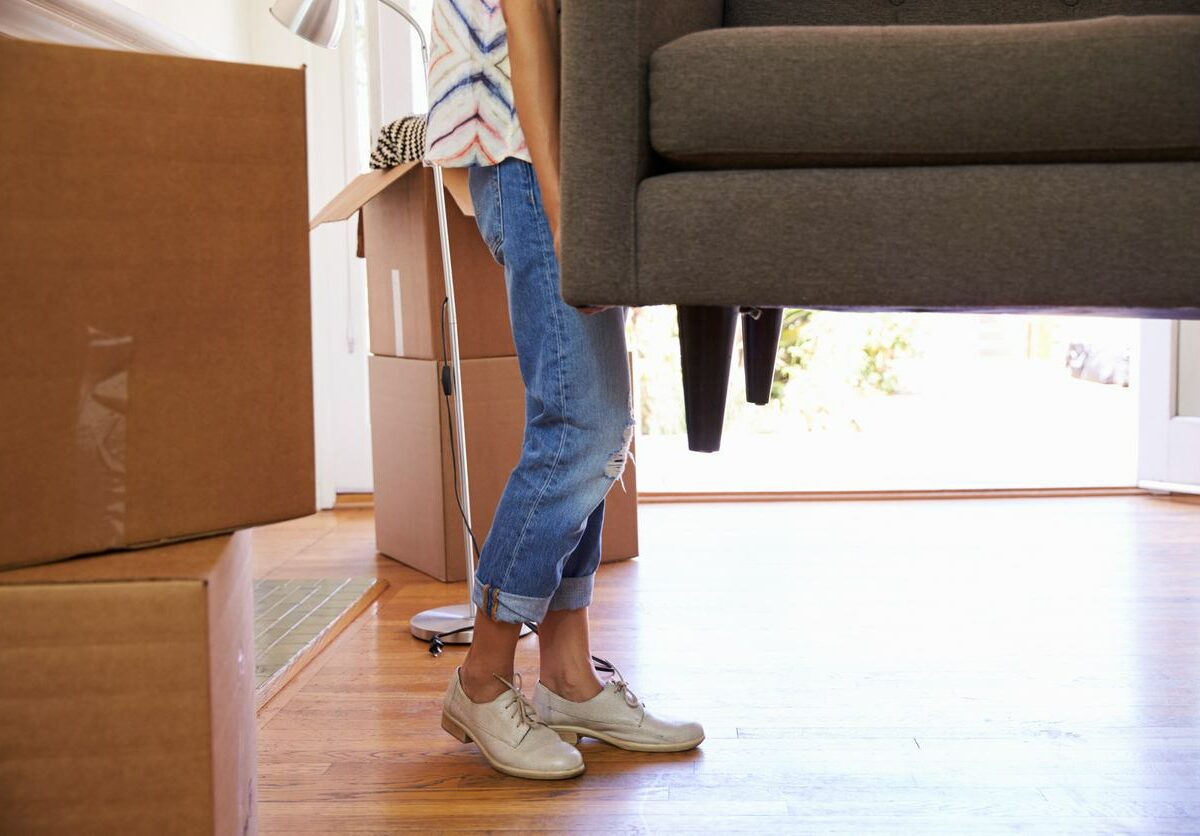 When packing furniture for storage, it's important that you make sure each piece is properly prepared beforehand, especially if you're planning for long-term storage. It's easy to quickly pack all of your furniture, place everything in a storage unit, and walk away.
However, most pieces of furniture require additional steps to prepare them for long-term storage if you want to keep them in the same condition throughout the duration of your storage rental. Keep reading to learn how to store furniture in long-term storage and how Advantage Storage can help.
Deep Clean Your Furniture
The first thing you want to do before loading up your moving truck is deep clean all of your furniture. Now, different types of furniture require different types of cleaning, so note the types of surfaces you'll be cleaning. In general:
How to clean wooden furniture: Use a wood cleaner or dish soap paired with a microfiber cloth to collect as much dirt and dust as possible.
How to clean fabric furniture: Spot-clean using a stain remover and make sure the fabric is dry before storing to avoid mold and mildew.
How to clean metal furniture: Use a metal cleaner and a polishing cloth for regular cleaning and steel wool for rusted areas.
Over time, dust and debris can collect on your furniture in long-term storage, but proper preparation with thorough deep cleaning can help prevent build-up.
Take It All Apart
These days, a lot of the furniture you buy is easy to assemble and disassemble on your own. To prepare for long-term storage, disassemble your furniture. This will maximize the space in your moving truck and storage unit, and it'll be easier to move.
Take off the legs of coffee tables, desks, couches, and bed frames. Removing drawers from desks, night tables, and dressers will make them lighter and therefore easier to transport, as well. Anything that can be disassembled to make more space should be taken apart before loading your moving truck.
Following disassembly, organize and label any removed nuts and bolts. Keep them in a safe place to ensure you don't lose track of them during the moving process.
Wrap and Protect Your Furniture
Even with the best movers in town, accidents happen, and your furniture can still face some bumps and hits throughout the moving and storing process. Protect your furniture using bubble wrap and furniture covers.
Use bubble wrap to wrap furniture legs, anything with glass, and other delicate pieces. Use furniture covers, sheets, and blankets to protect everything else.
Don't Forget Your Mattress
Figuring out how to store a mattress can be a headache, but it doesn't have to be. To prepare your mattress for storage, you'll take the same steps as any other piece of furniture. Clean the mattress using a stain remover and a cloth. Then, once completely dry, you'll want to protect the mattress using a plastic, waterproof mattress cover that will keep dirt, dust, and debris out while moving and storing.
Once the mattress is in your storage unit, we recommend storing your mattress flat to avoid warping. However, to best protect the inside of your mattress, you shouldn't place anything on top of it. Instead, consider placing the mattress on top of other large, solid pieces of furniture to still maximize the space within your storage unit.
Place Furniture Strategically
While it might be tempting to pack your unit like a Tetris game, your furniture benefits from having some wiggle room.
When you store your belongings in your moving truck or storage unit, start by placing all of the heavier, larger pieces in the back, and then fill in the gaps with smaller, lighter items.
Thoroughly wrap sharp and pointy parts, including corners, so they can't scratch or scrape your other furniture. Avoid storing couches and sofas on their sides, which can cause structural damage. Doing this will extend the longevity of your furniture over time.
It's also important to place your furniture strategically based on the items you might need easy access to. Leave a walkable aisle, and place these items towards the front of the unit so you're not having to climb through a dangerous jungle of furniture later on.
Choose the Right Storage Unit
To best prepare your furniture for long-term storage, be sure to choose the right storage unit. At Advantage Storage, we offer a wide selection of storage unit types and sizes to ensure that our customers are getting the exact storage unit they need.
Start by using a unit size guide or a storage calculator to determine which unit size is right for you. In a storage unit, it's best that each piece has a little room and space in between each other to allow for air circulation, so be sure to take account of that space when choosing a size.
Next, you will want to explore the different storage types and features that you might need. A storage feature you should consider is climate-controlled storage. Climate-controlled storage units are kept at more consistent temperatures year-round and are especially helpful when storing in the long term.
For furniture storage, extensive exposure to the heat or cold can cause certain materials, such as wood, leather, and metal, to expand, shrink, and eventually warp. However, with temperature control, you can rest assured that your furniture and other belongings will have additional protection from extremely hot and cold temperatures and the negative effects that come with such conditions.
Let the Storage Pros at Advantage Storage Help
Packing furniture for storage can be a hassle if you don't know where to start. With these tips and the help of the storage experts at Advantage Storage, your self storage experience will be a breeze.
To get started, find an Advantage Storage facility near you and rent your storage unit online today!
More From Advantage Self Storage