How to Pack Furniture for a Move
Need to pack your furniture for a move to a new home or into storage? Let Advantage Storage help.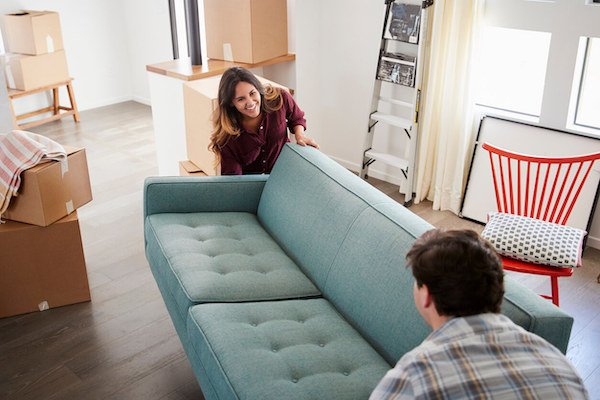 If you're in Houston, TX and buying your first home or moving to a new apartment, packing for a move takes time and careful planning. Throwing things in boxes and hoping for the best rarely ever works out. When it comes to moving, there's always something new to learn. Many people who regularly relocate due to work—such as military families—have it down to a science. That includes furniture, which is often the most taxing thing to move.
What if you're moving for the first time and you want to make sure the process goes as smoothly as possible? Thankfully, you have storage and moving experts in your corner. At Advantage Storage, we help our neighbors and customers move and store their belongings on a daily basis. Check out a few tips for common questions about moving furniture.
Three Tips for Moving and Packing Furniture
Make Things as Light as Possible
Whether you're moving items on your own or investing in a moving service to help load them into a truck, one of the best steps you can take for your move is to make items as lightweight as possible. Empty out dresser drawers and wardrobes. One t-shirt or a basket full of clothes may not feel all that heavy. Keeping everything inside while you try to lift a chest of drawers, however, will reveal just how heavy all your clothes are.
To take things a step further, take furniture apart where possible. Outside of the regular disassembling of bed frames and cribs, consider taking the legs off of tables and taping them to the bottom of the tabletop. Don't forget to attach any hardware in a labeled zipped storage bag, too. This will conserve space in the truck and make it easy to put furniture back together once it reaches its final destination.
Carefully Wrap Furniture to Protect It During the Move
For furniture that could be damaged in transit, use protective wrapping and padding to save you a lot of headache. Drape moving blankets over furniture to provide protection and padding for wooden furniture items such as bed rails, headboards, and tables. Package your mattresses in storage bags to keep them safe from dust, dirt, and moisture. In many cases, wrapping a mattress, sofa, or recliner in plastic will help protect it, too. Plastic wrap is also excellent for furniture that can't be emptied but could open during the move, such as small dressers or filing cabinets.
Rent the Right Kind of Storage Unit
If your move involves storage for any length of time, choose the right kind of storage unit to keep your items in great condition. Climate-controlled storage is perfect for mattresses, sofas, and other furniture that is susceptible to temperature fluctuations and humidity. For more short-term needs, a drive-up unit can make things easier to load and unload.
At Advantage Storage, our storage units can help ease the transition of moving in Houston, whether you're in-between homes due to a renovation or in the process of downsizing. In addition, our storage experts can help walk you through the best ways to organize your unit and show you a full selection of packing supplies available for purchase at our facility. Whether you're moving five minutes or fifty miles away, let us help. Contact us today for more information.
More From Advantage Self Storage