How to Manage Your Rental Property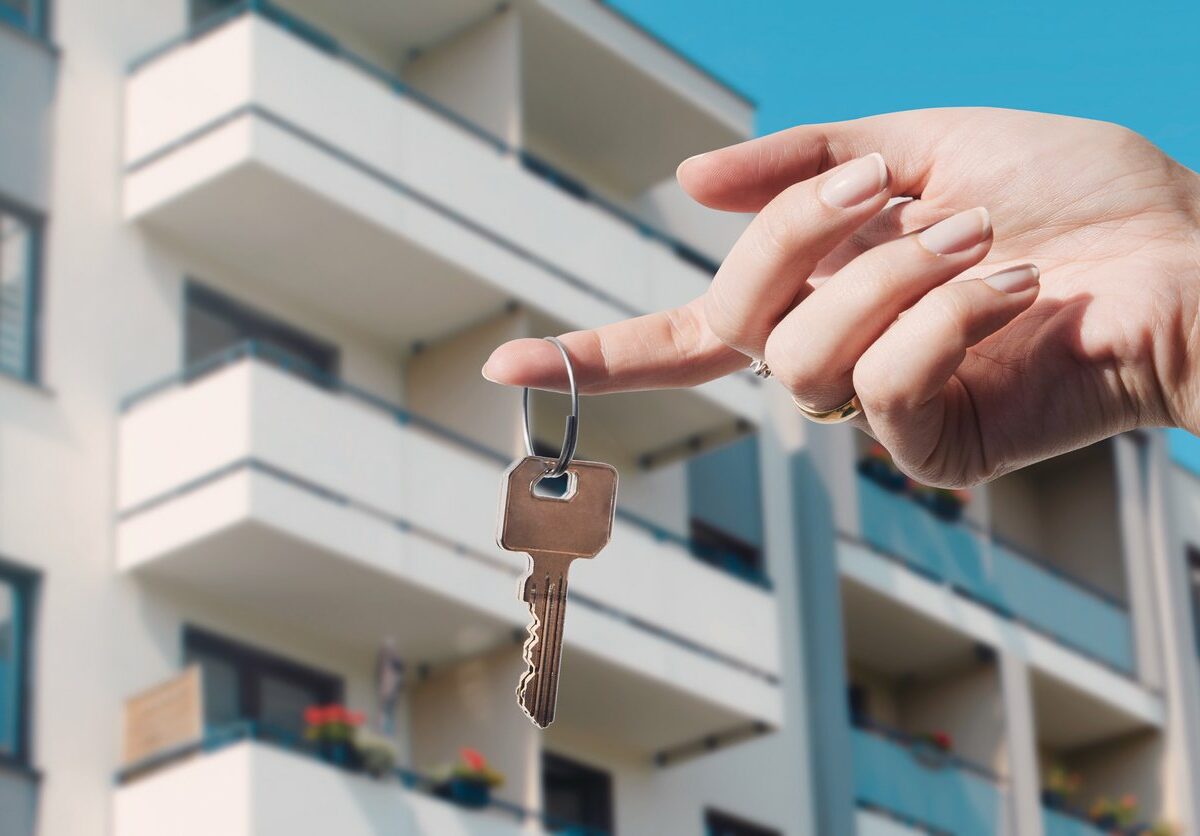 So, you've been noodling over the idea of becoming a rental property manager. Something about the idea excites you—the new stream of income, the challenge of a new project, or whatever else has kept the thought in your head for a while. No matter your reason, Advantage Storage is here to support you.
To prove it, we've put together a helpful 101 guide on how to best approach turning yourself into a capable rental property manager, from the best way to buy your first rental property to how to manage that first property rental in the gritty details. Our goal is that by the end of this article you'll have a better grasp of what you want out of this (pretty major!) life choice, and feel confident enough to pull the trigger to make it happen.
The Best Way to Buy Your First Rental Property
The best way to buy your first rental property is to consult with a real estate agent who specializes in investment properties. You'll want to have a clear idea of what you're looking for before you begin your search. The process of buying a rental property can be complex, so it's important to have an experienced professional on your side.
Once you've found the right property, the next step is to get financing in place. You'll need to factor in the costs of repairs and renovations when determining how much you can afford to borrow. Once everything is lined up, it's time to make an offer on the property. If you need to take out a loan with a bank, you'll need to create a proposal for that, as well.
If all goes well, you'll soon be the proud owner of a rental property. The first milestone has been accomplished!
Rental Property Management for Beginners
Okay okay, so you have a rental property. Your foot is in the door. What's next? What should you expect now as the rental property manager?
The role of a rental property manager
A rental property manager is responsible for the day-to-day management of a rental property. This includes tasks such as collecting rent, maintaining the property, and dealing with tenant issues, though you'll learn very quickly that no quick how-to guide could possibly prepare you for every single thing you'll need to do. Being a rental property manager means being adaptable and highly responsive.
It's not all work, though! Being a rental property manager can be a rewarding experience, as you get to help people find a place to call home, even if just for a short window of time (or not—you're the boss, you set the terms). You can have fun with creating a welcoming environment for your future tenants, including picking an appealing house color, a yard with a fountain, or any of a number of ways you can customize the exterior of a home.
Finding and screening tenants
As a rental property manager, you are responsible for finding and screening tenants for your rental properties. There are a few ways to go about this, and the best method may vary depending on your specific needs.
One way to find potential tenants is to advertise your vacancy online or in print. This will reach a wide audience and give you plenty of applicants to choose from. You can then screen applicants by running a credit check and verifying employment history.
Another option in your rental property management is to outsource finding tenants to a tenant placement service. These companies specialize in finding and screening tenants for landlords. This can be a great option if you don't have the time or resources to do it yourself, though you should expect to make payments to those companies for their service.
Whatever method you choose, make sure you take the time to screen tenants carefully.
Collecting rent and managing finances
As a rental property owner, you are responsible for collecting rent from your tenants and managing the finances of your property. Here are some tips on how to collect rent and manage finances for your rental property:
Establish a clear payment policy with your tenants. Be sure to specify when rent is due, how it should be paid, and any late fees that may apply.
Keep track of all income and expenses related to your rental property. This will help you stay organized and keep on top of your finances.
Make sure to budget for repairs and maintenance costs. These costs can add up over time, so it's important to plan for them in advance.
By following these tips, you can make rent collection and financial management a breeze for both you and your tenants. Never feel like you're trapped in any particular conditions, either. While you must abide by the terms of any signed contracts, if you need to update your policies, you can modify them between tenants or leases. Just make sure you're upfront with the tenant about any changes if they decide to renew, so they aren't caught by surprise and fully understand what they're signing.
Maintenance and Repairs
As a landlord, part of your rental property management responsibilities include maintaining and repairing your rental property. This includes regular upkeep, such as mowing the lawn and shoveling snow (especially when there's not a tenant present to do it themselves—make sure your lease contract is very clear about who is responsible for these tasks) as well as major repairs, such as fixing a leaky roof or broken furnace.
To keep your rental in good condition, it's important to develop a regular maintenance schedule. Inspect your property regularly and make a list of any repairs that are needed. Be sure to address any safety hazards right away.
When it comes to making repairs, you have two options: do it yourself or hire a professional. If you're handy and have the time, you can save money by doing the work yourself. But if the repair is complex or time-consuming, it's worth paying someone else to do it.
No matter how you handle repairs, always keep good records.
Turn Your Stress into Excitement With Advantage Storage
Rental property management can be an enriching and intense new life development. If you find yourself stressing out about any spatial issues, like where to keep your lawn maintenance equipment between uses, don't hesitate to reach out to a self storage facility that's eager to help you out.
Advantage Storage offers facilities in states across the country to help the greatest number of people possible. We have equipped each of our service locations with reliable staff, high-level safety measures, and versatile leasing options to accommodate any of your storage needs. Take a look at our list of locations and find the one closest to you.
More From Advantage Self Storage