Essential Tips for Storing Your RV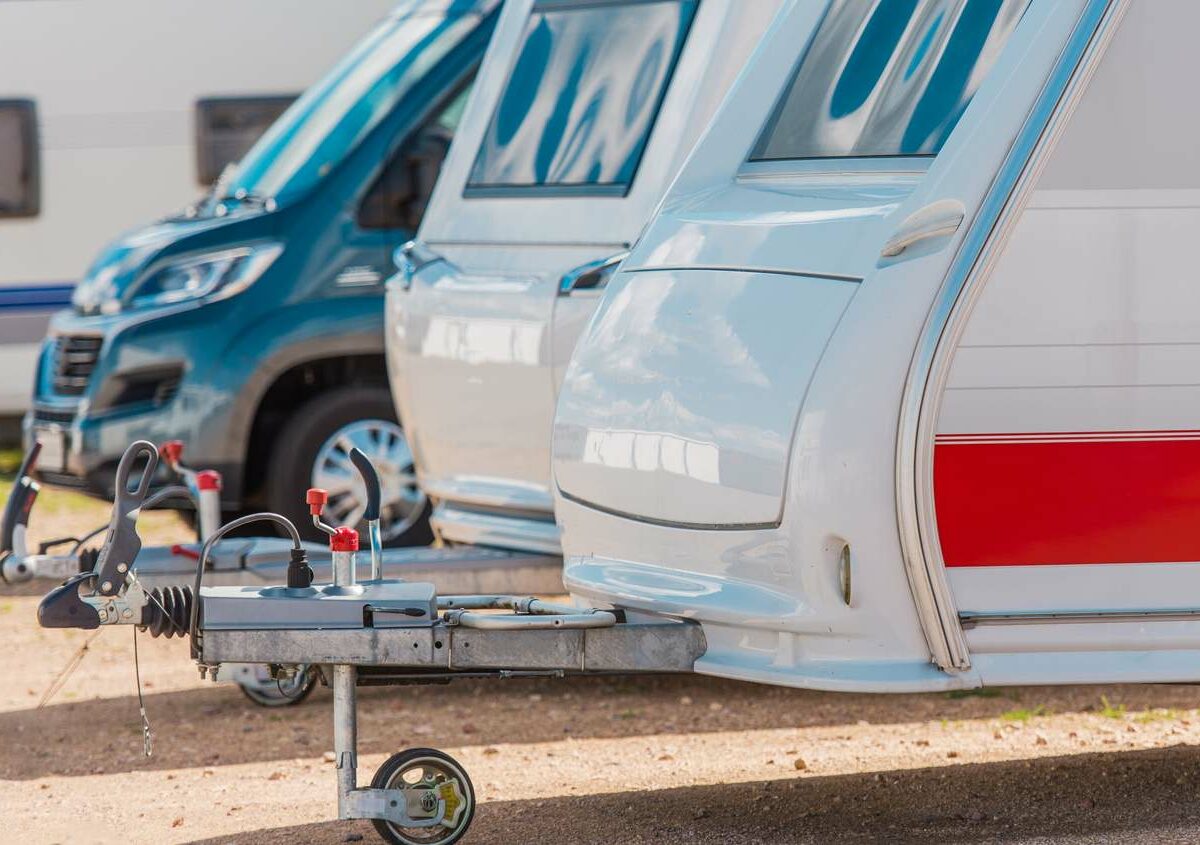 Summer is a wrap. Adventures are complete and new memories have been made. Your RV was there with you through it all, and is ready to wind down until winter has passed. Now it's time to prepare it for storage, but how exactly do you go about doing that?
In this article, Advantage Storage wants to briefly run you through a variety of RV tips and tricks for storage safety, so your RV is in tip-top shape once the snow starts to melt. Here are RV storage tips that we swear by, and we hope once you see them in action, you will, too.
1. Prevent Mold
Here's the quick and easy on how to prevent mold in your RV during storage. If you're like most people, you probably wait until the last minute to prepare your vehicle for long-term storage, but don't worry, we've got you covered.
If you want to prevent mold buildup, it's important to make sure all surfaces are clean and dry. Mold thrives in damp, dark environments, so it's important to make sure your RV is as clean and dry as possible. Vacuum all floors and surfaces, and wipe down any wet areas with a towel. These things have the added benefit of minimizing the likelihood that pests will be attracted to your RV while it's idle. If there's no tantalizing crumbs along the floor or food in the pantries, there's nothing interesting enough to inspire their attention.
Next, open all the windows and doors to allow circulation. If possible, set up a fan to help circulate the air inside your RV while it's at rest. This will prevent it from smelling stagnant and dusty when you return. (Note: do not leave the windows and doors open while it's in storage. This is a preparatory action).
Finally, consider investing in an RV cover. A cover will help protect your RV from moisture and minor debris while it's in storage, possibly saving you years of its life that would be worn off otherwise.
2. Winterize or De-Winterize As Needed
Among good RV ideas for storage in the winter months, few things top the list as much as a proper winterization. As the weather starts to cool down, RV owners need to start thinking about winterizing their recreational vehicles. This process is important in order to prevent damage from freezing temperatures and keep your RV in good working condition. Winterizing an RV can be a simple process if you follow these steps:

Drain the RV's fresh water tank and add antifreeze to the system.
Flush out the sewer system and add holding tank treatments.
Disconnect the battery and propane tanks.
Cover or remove any exposed water lines.
Store your RV in a covered, dry area during the winter months.
De-winterizing an RV is just as important as winterizing it, and involves its own in-depth process. De-winterization prepares your recreational vehicle for spring and summertime adventures.
3. Clean it Out
Because it's perhaps the most important and all-encompassing facet of the storage preparation process, we want to draw further attention to your RV's cleanliness.
Start this RV storage tip by decluttering your RV. Go through all of your belongings and get rid of anything that you don't need or use anymore. This will make cleaning much easier and will also free up some valuable storage space.
Next, deep clean all of the surfaces in your RV. Wipe down all of the counters, floors, walls, and windows. If your RV has a bathroom or kitchen, obviously give it the attention it deserves.
Pay special attention to anything you haven't already cleaned, inside or outside of your vehicle. Wheel wells, window sills, etc. It's in these little things where you'll notice the most damage if not properly maintained.
4. The Importance of a Good Storage Facility
An RV is a sizable investment and one that deserves your closest care. A good storage facility for your RV will provide peace of mind while you are away. Here are a couple things to look for.
Security should be a top priority when selecting an RV storage facility. Look for a facility with gated entry and 24-hour surveillance. This will help deter thieves and vandals from targeting your RV.
Climate control is another important consideration, especially if you live in an area with extreme weather conditions. Many storage facilities offer climate-controlled units to protect your RV from heat, cold, humidity, and dust.
Finally, you'll want to choose a storage facility that offers easy access to your RV, ideally available for pickup at any time of day.
RV and Boat Storage Solutions
You know the importance of a quality storage facility and what they look like, but you may still be asking "where is RV and boat storage near me." Let us do that legwork for you.
Advantage has dozens of facilities spread all across America. Chances are if you take a quick look at our list of properties, you'll find one not too far from you. Ring them up with any questions you have or stop by during normal business hours and they'll set you up with whatever you need to take care of your summer vehicles.
More From Advantage Self Storage