5 Benefits of Using Self Storage for Your Business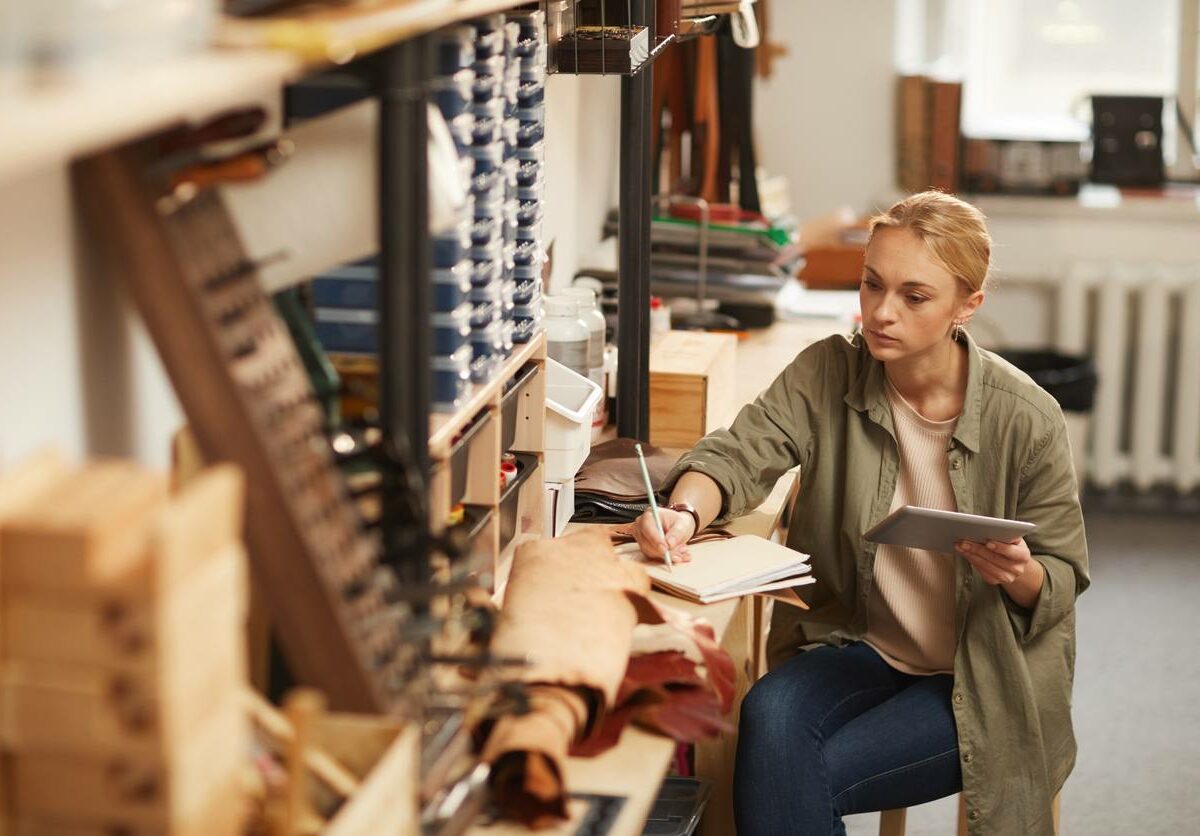 If you own or operate a business and you've found yourself in need of additional space, that's very likely a good kind of problem. It means you're expanding in one way or another, and for that, we applaud you. But we also recognize that a lot of the people who inquire about self storage for their businesses have never used it in a personal capacity, so we wanted to shed some light on the issue.
At Advantage Storage, we're dedicated to total transparency and excellence. That's why we're going to break down why your business might benefit from a storage unit, and the different ways small business inventory storage can address each of the problems or needs you're facing right now.
What's a Storage Unit Business Plan?
A storage unit business plan is what a business enterprise of any size puts together, weighing the positives and negatives of a storage unit and how one could be best utilized for their purposes. Depending on the needs of the business, this could mean holding product, extra office supplies, landscaping equipment, or even additional office space. A storage unit business plan means knowing the cost, the intended length of usage, and how you're going to allocate the space.
The Benefits of Business Storage Warehouse
There are many different benefits of business storage in a warehouse, but we're going to highlight what we believe are five most essential considerations.
Space
Whether it's for inventory, equipment, or records, having extra space can be a lifesaver. Small business inventory storage, at its most basic level, allows more room for inventory. As a business grows, so does the amount of inventory they need to keep on hand. Having extra storage space means never having to worry about running out of room for new products, or clearing up your storefront so it's less cluttered.
Small business inventory storage also offers a place to store seasonal items. Seasonal items can take up a lot of elbow room in the back of your office, but you don't want to get rid of them because you know they'll be needed again in a few months. Having extra storage space means you can keep these items out of the way until they're needed again.
You also have a place to keep any mandatory paper files or official records, even if it's just back-up, emergency copies.
Affordability
Small business inventory storage can be a great way to save on costs. By storing inventory in a storage unit, small businesses can save on rent and utilities at a larger location, but also most storage facilities have so many different storage unit sizes available, you can afford to experiment and see what size works best for your needs. If it turns out that after a month or two of a certain unit size you'd rather have one with more or less space, there's not likely a contract that locks you into using the original unit indefinitely (though we would encourage you to make sure whatever facility you are considering does not have a contract that binds you to any particular unit for longer than a month).
Security
One of the most important advantages of small business inventory storage is the meticulous attention to security measures that most facilities take to ensure the safety of your belongings. At Advantage Storage, we understand how sensitive some of the things under our care can be, whether due to the physical integrity of the items themselves, or because they hold private information, which is why most of our facilities are outfitted with several layers of security.
These may include, but are not limited to: private locks, around-the-clock video surveillance, fences, personnel surveillance, passcode access, and more.
Flexibility
Self storage may be helpful to business owners on the grounds of its impressive flexibility. We mean a few different things by this. On the one hand, there's flexibility in the rental length. Generally speaking, you can secure a unit on a month-by-month basis, with no need to commit to anything long-term if that isn't beneficial to you.
At the same time, it's flexible because it doesn't necessarily need to be used for storage. That might sound counterintuitive, but a trend of increasing popularity involves turning the small business inventory storage space into a work office, either because the base office is running low on space, or to create a separation between home and work.
Access
Lastly, most self storage options have constant, 24/7 access for all of their renters. This means that if you need anything from your unit, at any time of day, it's available for you to pick up. For some people, this might not matter a whole lot, but certain fields of work that rely on quick turnaround times (such as home staging) benefit massively from this option.
Find Business Storage To Meet Your Needs
Does all of that sound good? We're glad to hear it. Hopefully you have a better grasp on the benefits self storage may have on your business. Now your next course of action is to find some.
Advantage Solutions operates dozens of facilities all across the country, so chances are high that we have one not too far from you. Take a look at our options. We'd be honored to help you take your business enterprise to the next stage of its life.
More From Advantage Self Storage