5 Ways Self Storage Can Help Reduce Clutter in Your Garage
Advantage storages helps keep your garage free of clutter with affordable solutions to stay organized and keep everything in one convenient spot! Learn more today.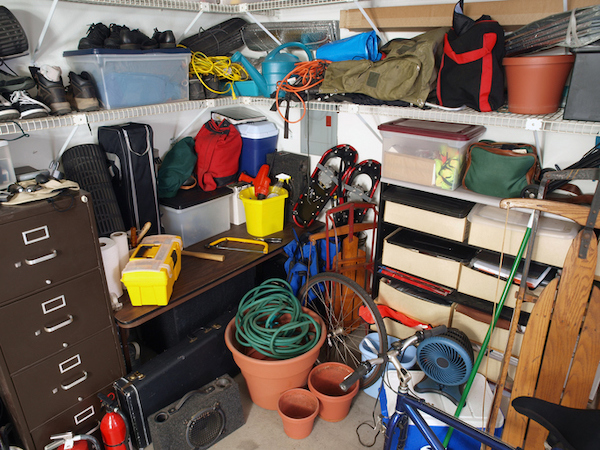 Your garage doesn't have to be an extension of your closets—and it probably shouldn't, either. If you can no longer park your car among all the clutter, it's time to consider renting a storage unit. Advantage Storage has a few storage tips to keep in mind if you're on the fence about using self storage to clean up and organize your garage.
How Self Storage Helps with Garage Clutter
It comes in handy for tool storage.
Have too many tools to keep in your garage? If you're an occasional hobby woodworker who likes their table saw but don't have space for it to sit around, that's okay. Use one of our storage units as a new tool storage shed. You'll save valuable space in your garage and still have your equipment close at hand. This is a popular solution for businesses such as contractors, who may want to store their equipment in a central location.
You can use it for car storage.
Need a place to store your vehicle for a while? If your garage is more of a workshop than a place to park cars, you're in luck. You can rent a space for long-term car storage in Flower Mound at our facility. It's affordable, and most importantly, secured thanks to 24/7 surveillance, security locks and gated access.
Why not use it for boat storage, too?
Boats can be big and take up plenty of space in your garage or driveway. If you're looking for a convenient place to store your boat, we have boat storage for you. You'll get a dedicated spot for your boat and all the conveniences that come along with it. You can access it at any time and store it for just the season or semi-permanently.
It's great for storing lawn equipment.
Lawn equipment can take up a lot of space in your garage, and you may not even need it for most of the year. Instead of leaving your lawnmower in the garage over the winter, place it in a storage unit. If you're the owner of a snowblower, swapping them out seasonally can save you a ton of space.
You can use it for just about anything.
Sports equipment, lawn tools, boats, and cars are just a few of the things you can bring to a storage facility for temporary—or long-term—storage, but that's not everything. If you rent a storage unit that's big enough, you can even use it to help declutter other parts of your home, such as closets and spare bedrooms. With plenty of units in varying sizes, there's no shortage of space in our facility for your belongings!
Get Rid of Clutter with Advantage Storage
Whether it's your boat, car or lawn equipment, you can use a storage unit for just about anything. Our storage units come in all different sizes and are perfect for helping you declutter your garage, whether you need to rent one for a month or multiple years. We can help you decide which storage unit is right for you and also provide useful storage tips to make the best use of your new space. You can also shop for storage units and rent online with no-contact options available for your convenience. Visit your nearest Advantage Storage facility today!
More From Advantage Self Storage