How Self Storage Helps Military Families
Learn how we support our military members and their families with affordable, convenient storage to keep their belongings in one place no matter where duty takes them.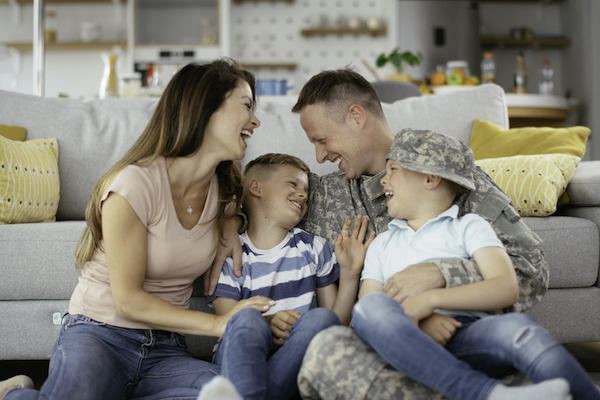 Military members and their families are often on the move. Sometimes they're not even given a notice well-ahead of their deployment date. This presents a unique challenge, as they can't always take their belongings with them.
Whether you're being deployed overseas or assigned to a base in the states, self storage can help make the process of moving easier. At Advantage Storage, we support our military men and women with affordable storage—learn why a storage unit is one of the best investments you can make while you're abroad.
Why Military Families Need Self Storage
It allows you to move quickly, save space, and shop for homes at your own pace.
In many situations, military members and their families may find themselves being relocated on short notice. In addition, temporary deployments can occur at any time. Self storage is a convenient way to keep your belongings in one place without worrying about paying expensive rent on an apartment. In addition, renting a storage unit on arrival means you can shop for new homes at your leisure—especially if this is a Permanent Change of Station (PCS), rather than rushing into finding an apartment or house just to hold all your belongings.
It offers long- and short-term solutions.
Using a unit for military storage provides a storage solution without tying you down into a long-term contract. Though many service members and their families use self storage for years at a time, you can also rent one for the short term. Whether you're in need of a storage unit for a month (for help when house hunting during a PCS) or two years (during a temporary deployment), it's yours for as long as you need.
It's easy to make payments online.
If you're going abroad, it's important to find a storage unit that allows online bill-pay or automatic payments. We make it easy to make your payments online. You'll have your own account and can manage it at the click of a button. We provide all the resources needed to handle everything easily, no matter where you are in the world.
Find Your Military Storage Unit at Advantage Storage
Military members and their families rely on self storage to keep their belongings safe and secured while they're away. Storing with Advantage Storage is an affordable and a convenient option when you need somewhere to store your belongings quickly. In addition to storage units, our facilities offer all the storage and moving supplies you need to pack up and move, no matter where duty takes you. Let Advantage Storage serve you while you—and your family—serve your country.
More From Advantage Self Storage