Four Things to Consider Before Moving to Colorado Springs
Thinking about relocating to Colorado Springs? Before you pack, sit down to consider these facts about the area, then visit Smart Space Self Storage to stay organized.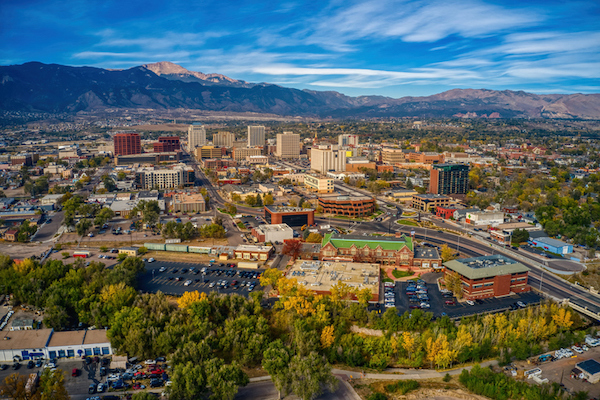 Colorado Springs exudes charm and natural beauty. Along with amazing mountain views and beautiful homes, the city boasts a thriving economy and plenty to do. If you're thinking about relocating here, some background info and a few moving tips will help make your decision easier. Read on to find everything from weather-related information to packing tips from your new neighbors at Smart Space Self Storage.
Weather here is actually relatively mild.
You might expect Colorado Springs to be covered in snow for most of the year. The climate here is surprisingly mild, even in the colder months, thanks to abundant sunshine and low humidity. If you still want to enjoy snow-fueled winter sports, the mountains are easily accessible. Surprisingly enough, the city does get its fair share of lightning. In fact, Nikola Tesla found the area perfect for studying electrical storms from his lab in Knob Hill. Because of how quickly weather can change, we recommend bringing lots of layers when visiting or moving here as the weather can change dramatically throughout the day.
The city is business-friendly.
This community has landed on CNN, Thumbtack and other organizations' lists of the most business-friendly climates in the country. City leaders refrain from burdening companies with unnecessary regulations. Zoning laws, for example, are designed to create fewer barriers to set up shop here. The military and tech industries are the biggest drivers of the local economy. One of our favorite moving tips for business owners is to secure a storage unit for equipment, supplies, documents, and inventory while you relocate.
It's Colorado's second most populous city.
The Colorado Springs metro area experienced a population gain of over 25,000 people from 2016 to 2019. Like many places around the country, this city is enjoying a booming housing market. In early February, there were only 155 houses available across all price ranges, with homes selling as quickly as one week on the market. To get a leg up on the real estate market, schedule virtual tours whenever possible so you're ready to make an offer for the right house or condo. If you find yourself struggling to buy due to the market, you may need to rent an apartment. Consider using a self storage unit to stay organized while you house hunt!
You'll love the lifestyle.
The city is teeming with parks, so there's something for everyone to do. Local attractions— such as Glen Eyrie Castle, Garden of the Gods, and tours of all kinds—ensure that you'll never be bored. The area is consistently ranked as a desirable place to visit and live. It's even the fastest-growing area for millennials.
Trust Smart Space Self Storage to help simplify your move to Colorado Springs.
With so much to offer, moving to Colorado Springs can be a rewarding life change to make. Whether you're brand new to the area or still thinking about making that move, let Smart Space Self Storage simplify the process of finding a new home (or organizing your current one). Visit one of our storage facilities in Colorado Springs to get started on your journey today!
More From Advantage Self Storage