Wedding Dress Storage Tips
Storing your wedding dress requires care, attention to detail, and the right kind of space. Learn how to prepare your dress for storage at Advantage.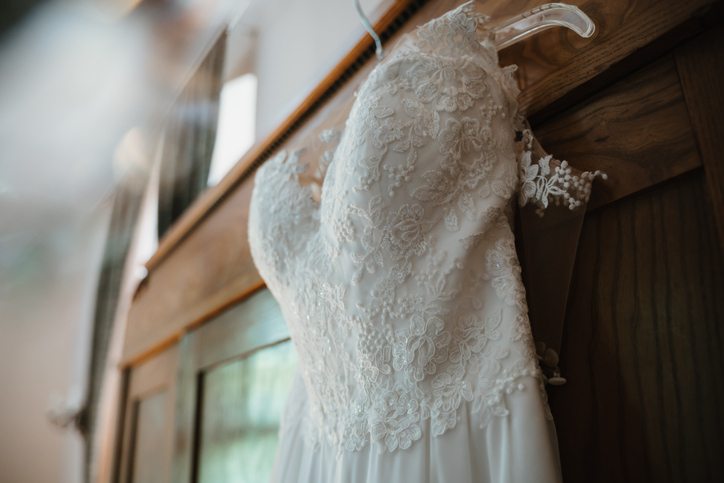 Now that you've found The Right One—and the right dress—you have a lot of planning to do. Whether you intend to pass down your dress or keep it for sentimental reasons, considering how and where to store a wedding dress before the event is a must. Maybe your big day has come and gone, and you need information on preserving your dress for the future.
At Advantage Storage, we understand how important it is to safeguard your treasured belongings. Our tips will help you keep it in perfect condition both before and after your wedding.
Storage Considerations for Before the Big Day
Securing a place to store your dress is key. If you're lucky, your bridal store offers an on-site storage option. If not, prepare a spot in your home that meets these requirements:
dark, dry and cool
no access by kids or pets
away from the kitchen and smoking areas
If you're short on space and can't rely on your bridal store, self-storage is also an excellent option for protecting your dress both before and after the wedding. Choose a climate-controlled storage unit to help ward off damage from extreme temperatures and humidity.
How to Store a Wedding Dress Before the Wedding
If your dress is made of tulle, chiffon, or another lightweight fabric, hang it by the interior loops with a smooth, sturdy, notched hanger. Ensure that the loops bear the brunt of the dress's weight to prevent stretching out the straps or top of the dress. Place your dress in a garment bag and hang it in an out-of-the-way closet or from a rack.
If your dress is made of satin, lace or another heavier fabric, preparation looks a little different. Remove the dress from its hanger. Close zippers and other fasteners, too. This will help to preserve the shape of the dress.
Since you won't be hanging your gown, place the dress in a box lined with acid-free tissue paper and fill folds, the bodice, and sleeves with the paper. If there are any embellishments, gently fold the paper around them for protection. Place another piece of acid-free paper on top of the dress and tuck it around the sides, then close the lid and place the box in storage.
How to Prepare Your Wedding Dress for Long-Term Storage
Whether you buy a cleaning kit from your bridal store or have it professionally cleaned, reserve a climate-controlled storage unit or find an out-of-the-way place in your home. Having a plan in place will help prevent damage to your dress.
Wherever it's going, transport and store your dress in a fabric garment bag. Plastic can cause condensation to form and mold to develop. Remove flowers to avoid staining from pollen and keep the labels from your dress for cleaning purposes. Follow the same preparations you made prior to the wedding. For even better results, try these additional tips:
don't try to remove stains
have someone trustworthy take your dress to the cleaners right away
if possible, pay to have your dress professionally preserved

If you opt for professional preservation, check out the company's credentials first. Be sure to ask about guarantees or warranties. There's one hard-and-fast rule when learning how to store a wedding dress long term: Don't wait longer than six months to have it cleaned before placing it in storage. Some stains don't show up until they oxidize and can become permanent if left untreated.
Choose Convenient, Reliable Storage at Advantage Storage
Your wedding dress is one of the most important items you'll ever purchase. Treat this precious item with kid gloves to keep it intact. When placing this and other wedding keepsakes in storage, keep temperature, humidity, and access in mind. Label the boxes and place your mementos out of harm's way. If you're short on closet-space, Advantage Storage offers climate-controlled units in conveniently located facilities near you. Have other questions about storage? We're always more than happy to answer them and provide you with convenient, accessible storage solutions. To get started, find your nearest Advantage Storage location and reserve or rent your storage unit online.
More From Advantage Self Storage