Tips for Downsizing Your Home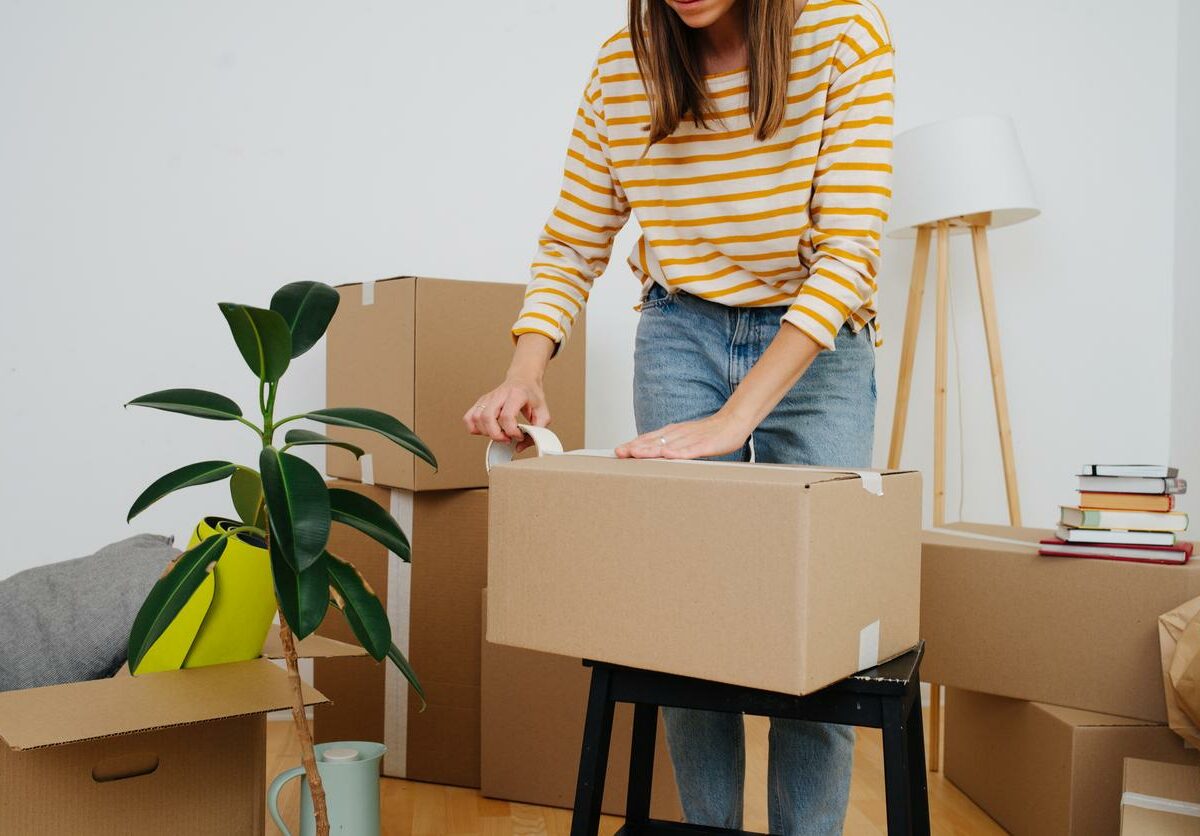 You've made the decision: you need to downsize. You've run through the reasons to downsize your home and decided that, whether for financial integrity or something else, it's the right move to make at this point in your life.
Advantage Storage respects and appreciates when people take the steps they need to improve their life or surroundings. That's why we want to reach out and do what we can to provide our support.
The following is a how-to guide on our best practices for downsizing your home with style, and some of the benefits of downsizing your home, as extra encouragement if you're still up in the air about this life-changing decision.
Packing and Decluttering: What to Remove, What to Keep
When it comes to how to downsize your home, it's essential to pack and declutter. This will help make the process easier and less stressful from beginning to end. Here are some tips to help you get started:
Start early. Don't wait until the last minute to start packing and decluttering. The sooner you start, the better.
Be ruthless. When you're downsizing, you need to be ruthless about what you keep and what you get rid of. Ask yourself if you really need or use something before deciding whether to keep it or not.
Create a plan. Having a plan will help make the packing and decluttering process go more smoothly. Figure out what rooms you want to focus on first and what order you want to tackle them in.
Speaking of that last one, we can't undersell the importance of a moving strategy in creating a sense of flow and expectation to the process. Let's talk about that some more.
Plan Your Moving Strategy
When you're scaling back your life and eliminating the material possessions that have been weighing you down, you'll want to have a well-considered strategy to fall back on for guidance.
A good strategy accomplishes many things. As for how to downsize your home, it'll save you money that might otherwise be wasted on indecisive/wrong purchases. It'll keep your timeline on track. It allows you to consider the pros and cons of moving closer (or further from) family and friends, such as relocating to a new city or town. It allows you to weigh the value of location statistics to see if it suits your needs, and much much more.
Perhaps the most important aspect of having a plan is it allows you to figure out where the money you're saving will go. If done with deliberate intention, you can invest the money from your saved funds into other areas of your life, such as travel, paying off debt, or building your retirement savings.
Hire Additional Help
When you're ready to downsize your home, it's important to take the right steps to ensure a smooth transition. One of the most reliable tips for downsizing your home is to hire some help, since tackling such a huge endeavor on your own can be both overwhelming and dangerous, either to your health, or to the safety of your belongings.
Hire a professional organizer to help you declutter and sort through your belongings. This will make the downsizing process much easier and less daunting.
Have a yard sale or donate unwanted items to charity. This will help you get rid of clutter and also make some extra money in the process.
If you're hiring movers, be sure to get multiple quotes and compare rates before making a decision. This will help you save money on the overall cost of moving.
Adjust to Your New Space
When you downsize your home, you may feel like you have less space and that everything is more cramped. On the one hand, this has a chance of coming to pass, but with the right organization strategies and frame of mind, you can find many benefits to downsizing your home.
Here are a few:
Save money on your mortgage or rent – That means more money for other things!
Less stuff to keep track of and care for. This equals less stress!
Reorganize your belongings from scratch, creating a space that feels more intuitive to you.
Simplify your life and live more minimalistically or conservatively.
Move closer to family or friends, or into a better neighborhood or school district.
Try a new interior design aesthetic that wasn't possible at your old home.
Downsize Your Home with Style, with Advantage Storage
Advantage Storage has made it our mission to provide as much self storage service coverage as possible, which has led to us creating dozens of high-quality storage facilities all across the United States. Chances are if you're downsizing your home, you'll be moving to an unfamiliar area, with far less space than you originally had. Your new space might not be able to accommodate all of your existing belongings, and you may not want to sell some of those belongings. So what are you to do?
We encourage you to find the facility nearest you to locate a storage unit size and type that works best for your needs. From impressive security to clean units to helpful staff, we've done everything in our power to make it a stress-free, convenient alternative to cramming stuff into your living space. Find the facility closest to your new home and start your storage journey today.
More From Advantage Self Storage