Ski and Snowboard Storage Tips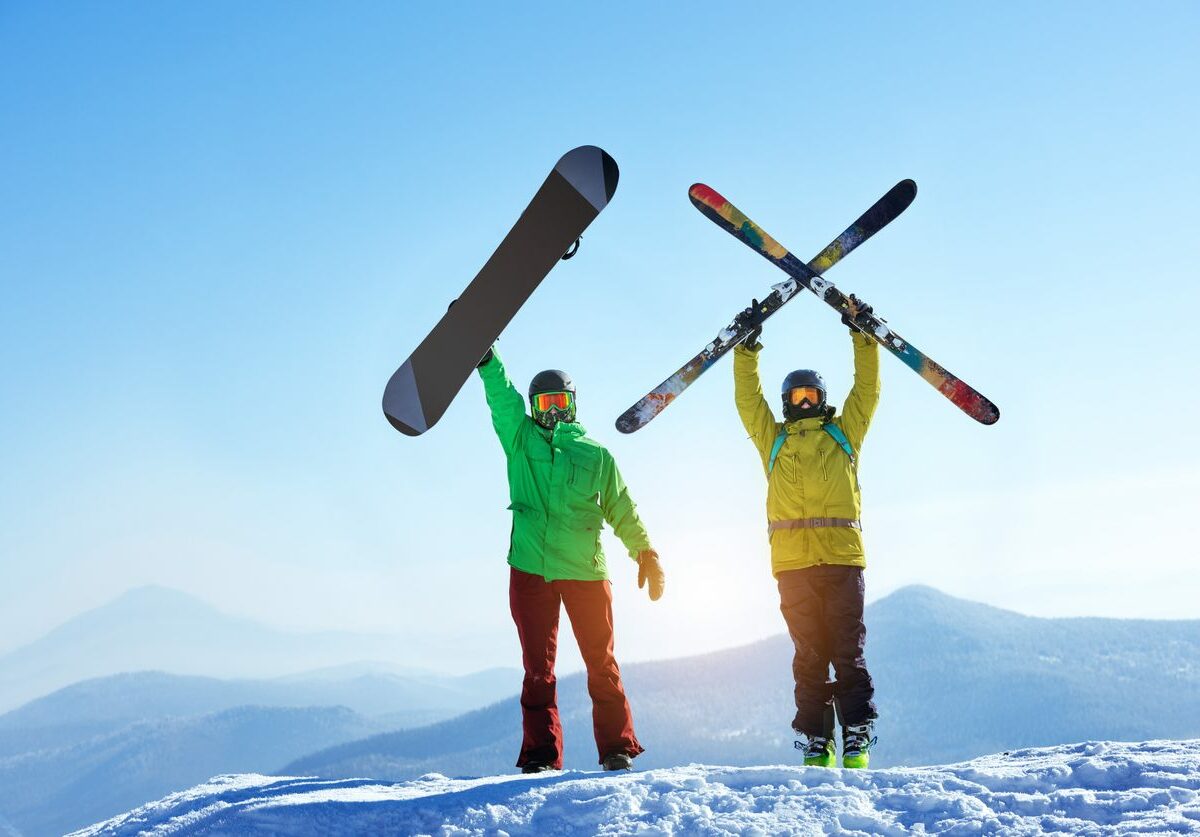 One of the best ways to stay active and adventurous during the winter months is to hit the slopes with your friends and family for some skiing or snowboarding. With so much snow on the ground during this time of year, there's nothing better than feeling the cold, crisp air hitting your face as you race down the slopes. Unfortunately, the time will come when the snow begins to melt and you need to prepare your skis and snowboards for storage during the offseason.
At Advantage Storage, we want to help by offering advice on proper ski and snowboard storage. Learn how to clean your skis, snowboards, and accessories, as well as what equipment you need to organize your skis and snowboards while they are in storage. When you need a place to store all your winter sporting gear, find your nearest Advantage Storage facility for reliable ski and snowboard storage.
How To Prepare Skis and Snowboards for Storage
Quality snowboard and ski storage begins with proper preparation. It's important to take care of your equipment, especially when you are getting ready to put it away for a long period of time. Continue reading for tips and tricks for proper ski and snowboard storage.
Snowboard Storage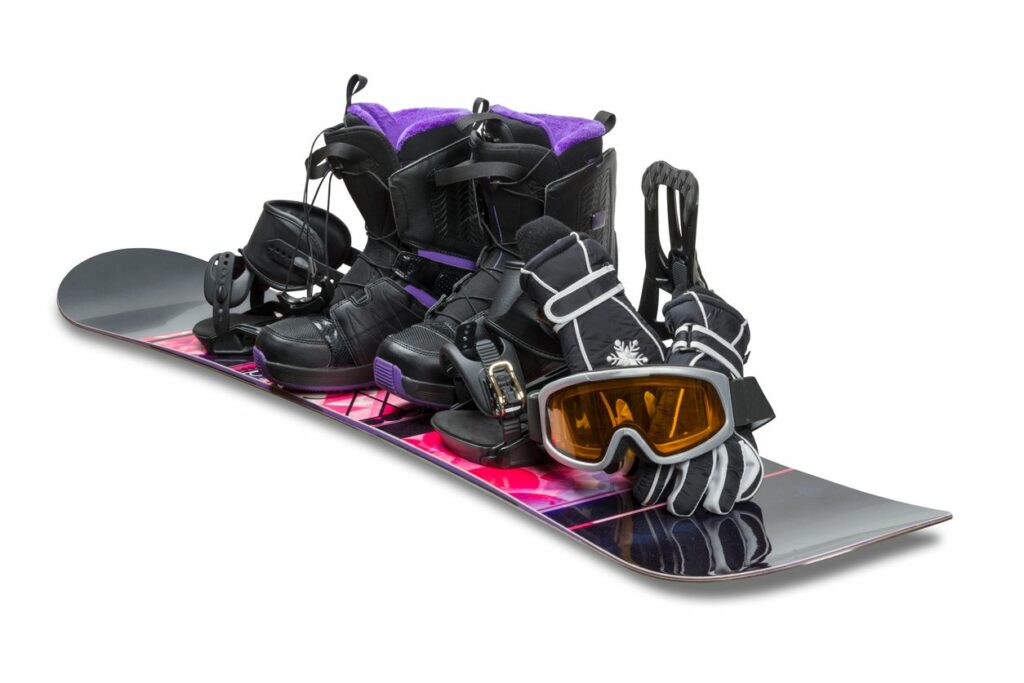 Prior to cleaning your snowboard, the first thing you need to do is unmount the bindings. Removing them makes it easier to clean the entire snowboard. This also relieves tension on the mounting screws to prevent any sort of side effects from damaging your snowboard. Once you've taken care of the binding, it is time to start cleaning your snowboard. Use a cloth, warm water, and a mild household cleaner to scrub the top sheet and base of the snowboard. Make sure to also get into the crevices of your snowboard to clean out mud and other muck.
After cleaning your snowboard with soap and water, you will want to clean up the edges by running a file guide along the entire board. This will help you get rid of rust, gouges, and uneven edges that could be ruining your snowboard. The last thing you need to do before you put your snowboard away is wax your board. This will smooth everything out and protect your board from dust and debris gathering while in storage.
Ski Storage
The first step for preparing your skis for storage is to wash them down with a hose and towel. This will take care of any caked-on mud, dirt, or debris that may have made its way onto your skis. Next, you will want to check your skis for nicks, burrs, and rust spots that could cause potential damage if left unattended. Repair all damage before sharpening the edges of your skis. You'll want to apply a layer of wax to protect your skis from dust and debris while in storage.
The last thing you will want to do is loosen the tension on your binding springs. Turn the DIN screws to the lowest possible setting on both the toe and heel pieces to release the pressure as you store your skis for the long term. Make sure to write down the original setting numbers on a piece of paper so you can reset them when you're ready to ski again. This will prevent you from ejecting out of your skis the next time you decide to hit the slopes.
Storing Snowboard and Ski Accessories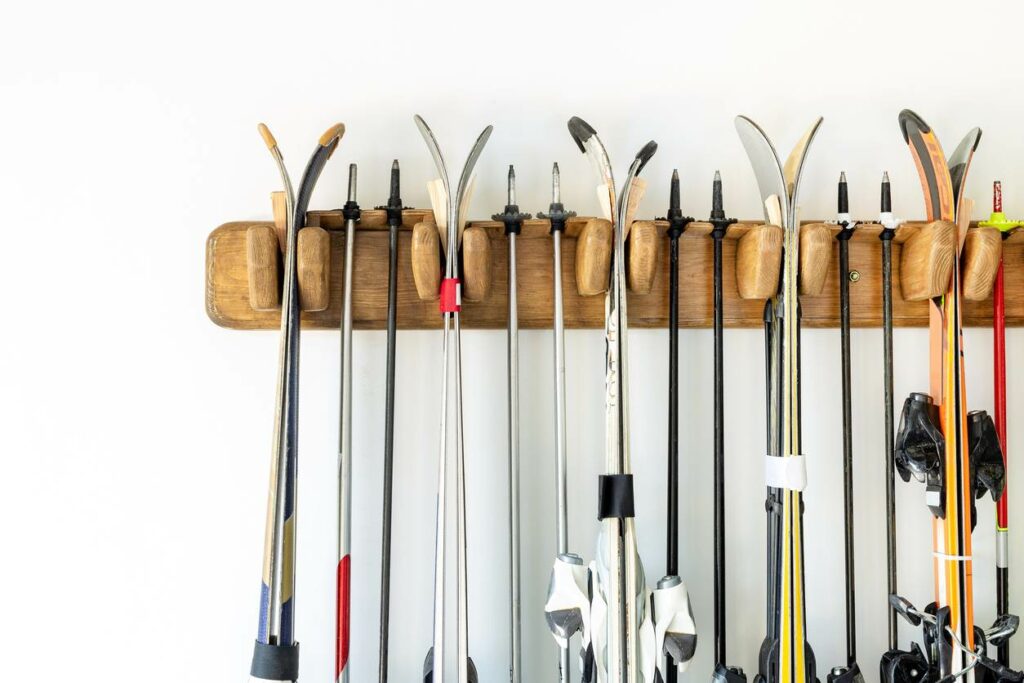 It's important to also give some attention to cleaning your snowboard and ski accessories prior to placing them in a storage unit. Your boots will no doubt have accumulated a lot of moisture, particularly on the inside. Start by removing the liners and wiping down your boots with a damp cloth. Make sure everything is completely dry before placing the liners back into your boots. Take time to spot clean any stains and buff out any scuffs on the outside of your boots.
The next piece of equipment that needs to be cleaned is your goggles. Get rid of smudges and sweat by wiping your lenses with a no-fog cloth and a cleaner specifically made for goggles. Finally, you will need to wash your jackets, gloves, and any sort of snow pants you wear while skiing or snowboarding. As always, make sure they are completely dry before storing them to prevent mold and mildew from forming.
Ski and Snowboard Organization Tools
In addition to properly cleaning your skis and snowboards, you also need to make sure you have the proper equipment for clean and organized storage. For snowboards, you will want to keep them in a bag with padding to protect them from being scratched or battered if other objects or equipment bump into your board. With skis, proper storage is incredibly important to make sure they are being kept upright, or at least in their original position, to avoid any sort of warping from occurring. Wrapping skis together is fine as long as it is not too tight. You may also want to find something that keeps your skis off the ground while they are being stored.
A great solution for both types of sports equipment is a ski and snowboard storage rack. This gets both off the ground and allows skis to maintain their original shape. Depending on where they will be stored, you can choose between a standing storage rack, a wall-mounted storage rack, or a ceiling-mounted storage rack. The last thing you may need in terms of storage equipment is a separate bag for your poles to keep them from poking other storage items.
Another thing to consider as you place your snowboards and skis into storage is what kind of environment they will need to give them their best chance of remaining in their original state. A great solution is a climate-controlled storage unit. Skis and snowboards must be kept out of the sun and in an environment that isn't too warm. Climate-controlled units can provide this type of environment, allowing your skis and snowboards to resist damaging effects caused by extremely hot temperatures such as warping or melting.
Find Ski and Snowboard Storage at Your Nearest Advantage Storage Today
In order to give your skis and snowboards their best chance of survival, visit your local Advantage Storage facility for convenient self storage solutions. We're proud to offer self storage solutions for skis, snowboards, gear, and more. Our facilities are equipped with helpful features and amenities designed to give you everything you need for a positive storage experience. Find a facility near you to get started storing your skis and snowboarding gear today.
More From Advantage Self Storage