How to Use Storage During a Move Abroad
If you're moving out of the country for a few months or longer, self storage can help allow you to move with minimal headache (and keep everything organized for when you come back).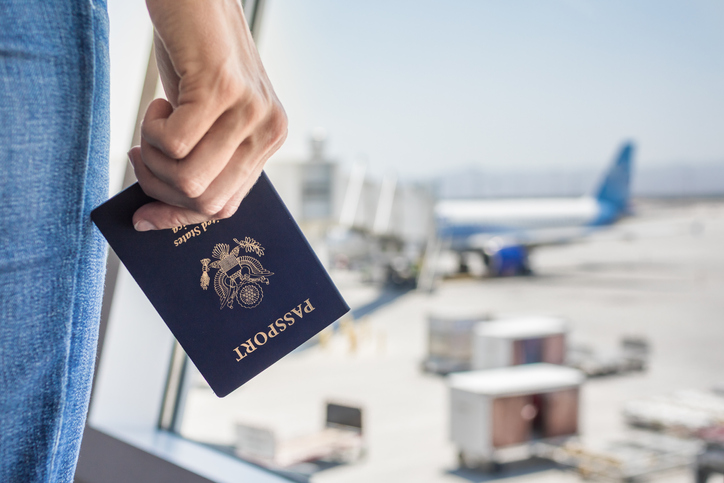 Relocating to another country takes a unique level of organization. In addition to the usual packing process for a move, you might find yourself filling out customs forms, getting vaccinated, securing a work visa, or learning a new language. Luckily, one of the items on your to-do list is simple: storing your things for safekeeping while you're away.
Why choose self storage for international moves? Convenience and affordability.
In many cases, it's cheaper than paying rent for your apartment. Because you won't have to worry about paying utility costs (or for a house sitter to visit and ensure things are just where you left them), you can save quite a bit of money by moving everything into your storage unit. Not sure where to get started? Check out this first-timer's guide to storage.
Declutter first when packing for a move abroad.
Different situations call for different solutions, but self storage can help during both temporary and permanent international moves. Whether you're relocating for a short-term contract assignment, moving abroad as a foreign exchange student, or just traveling overseas often for work, decluttering before your next move will help simplify the process. Sell or donate anything you haven't used for a year or has no meaning to you. Not ready to make that kind of commitment? Rent an appropriately-sized storage unit and tackle the task when you return.
Prepare a list of what you need to take with you, then pack what's left behind.
If you're a student or plan to rent only a room, you probably won't have space for everything. In this case, a storage unit is a must, unless you plan on selling most of your belongings before moving. Preserve photos and delicate paper items with sentimental or financial value in acid-free paper. Wrap or remove furniture legs and buy a mattress bag for protection. Place appliance parts in plastic bags, and tape them to the items to which they belong. Climate-controlled units are ideal for paintings, electronics, collectibles, and fragile items that will warp or disintegrate in extreme temperatures and high humidity. Drive-up units, meanwhile, offer the convenience of fast loading and unloading. Be sure to ask your facility's storage experts which unit makes the most sense for your needs.
Don't forget to manage your storage unit online!
Wherever you are in the world, managing your storage space online has never been easier. Most facilities offer online bill pay options or automatic payments for your convenience. You can also find the right-sized unit for your needs with a space-calculating tool. Online management makes shopping for a unit easy, too, with size guides, reservations, and even online rentals. Have questions? Reach out to your nearest facility for more information.
Choose Advantage Self Storage to Simplify Your Move Abroad
Are you concerned that a move abroad means selling nearly everything you own? Are you worried about paying rent for an apartment that won't be used for months—if not years? There's an affordable, convenient self storage solution near you! Advantage Self Storage offers storage units in a variety of sizes, from closet-sized units to spaces that can hold the contents of an entire three-bedroom home. Whether your relocation is for work, pleasure, or another reason, we offer the space to simplify the process as well as the packing supplies to prep for your move. To learn more, contact your local Advantage Storage facility and get started today!
More From Advantage Self Storage