How to Preserve Old Photos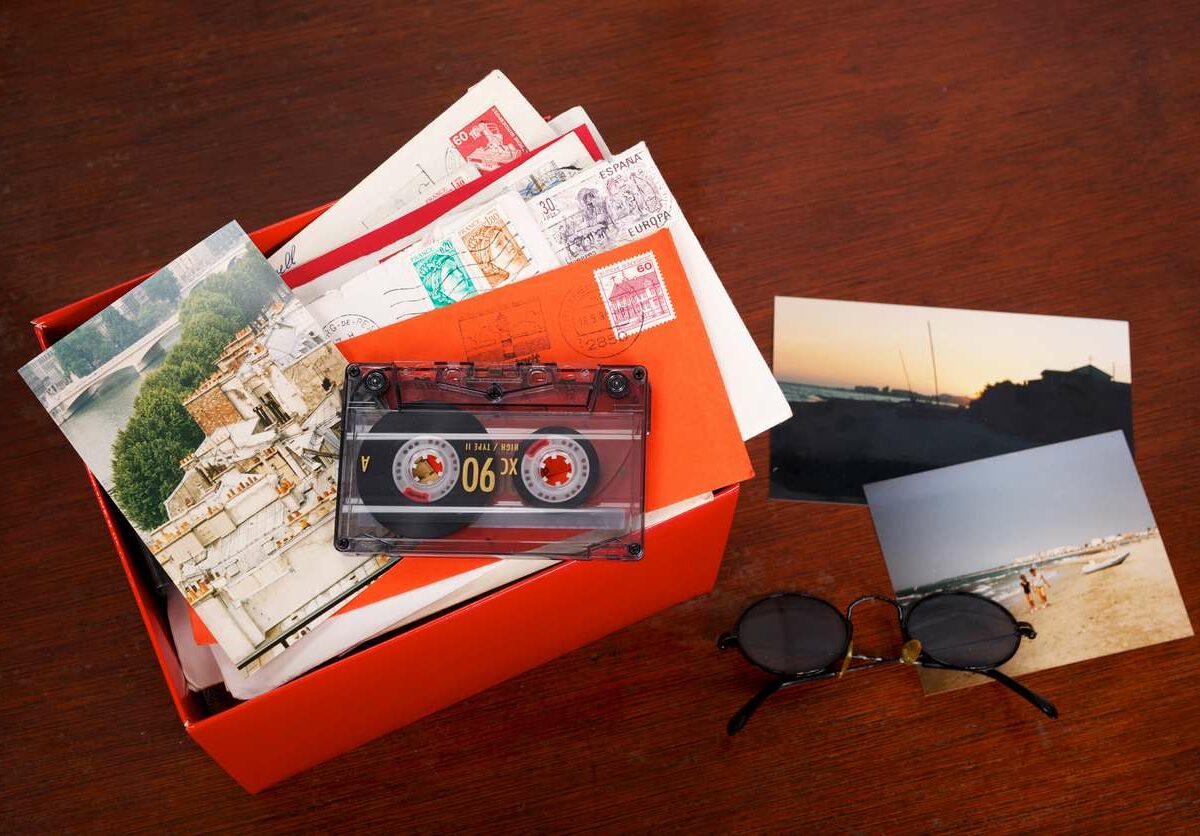 Photographs are a great way to store precious memories. However, unlike digital photos that keep their state no matter where they are stored, physical photos, especially old ones, need extra steps to ensure they are in their best condition. This guide from Advantage Storage will help you to prepare and store your photos for many years to come.
3 Ways to Preserve Old Photos
If you are looking for ideas on how to preserve old photos, look no further. We have three ideas that can help to keep your old photos in good condition for a long time. Taking steps for photo preservation is important in keeping your memories looking just as they did the day you took them.
Remove photos from albums
The first step to preserving your old photos is to take them out of the albums they've been kept in. Many older albums deteriorate over time and can stick onto your photos, causing them to sustain damage. If you do decide to place your photos in albums, the pages should be acid-free and lignin free. Select an album with sleeves and avoid adhesives when securing your photos. If the albums your photos were previously stored in used adhesive or photo corners, be careful when removing and relocating them. You might also consider scanning your photos to create a digital copy should something happen to the original.
Use the correct storage materials
Instead of tossing your photos into a flimsy cardboard box, opt for storage solutions created specifically for photo needs. Photo storage boxes are made to protect old photographs you want to keep safe. They can block dirt, dust, and light, which can extend the photograph's life for many years. Photo storage boxes also take up less room and are an organized way to store photos. You can even label the outside of the box so you know the types of photos in there. Make sure that the box is large enough so that your photos can be stored flat without being bent. If you store your photos upright, use spacer boards to keep them separated.
Utilize climate-controlled storage
When storing old photos, it is critical to store them in a climate-controlled storage facility. These units maintain a steady range of temperatures year round and can protect against extreme heat and cold that may cause damage to your items. While it may be convenient to store boxes of photos in your garage, shed, or attic, these spaces leave your items at risk of facing temperature-related damage including brittleness, chemical deay, and mold.
These areas can also be prone to water damage and may even be a target of rodents, insects, or other pests. Instead of risking your precious memories, invest in a climate controlled storage unit to provide the protection you need.
Storage Amenities to Look For
At Advantage Storage, we offer climate-controlled units so you can keep your old photos safe and in good condition. Other features our units offer include:
Variety of unit sizes
Personalized unit codes
Drive-up interior units
Video recording 
Month-to-month leases
Online reservation and payment methods
Flexible access hours
Visit Advantage Storage Today
Whether you just need to store a few boxes of photos or will be storing them alongside furniture and appliances during a remodel or move, Advantage Storage has the self storage solutions you need. Find a storage facility near you to rent or reserve a unit online or stop by one of our locations to connect with a storage expert today.
More From Advantage Self Storage