How to Maximize Your Storage Unit Space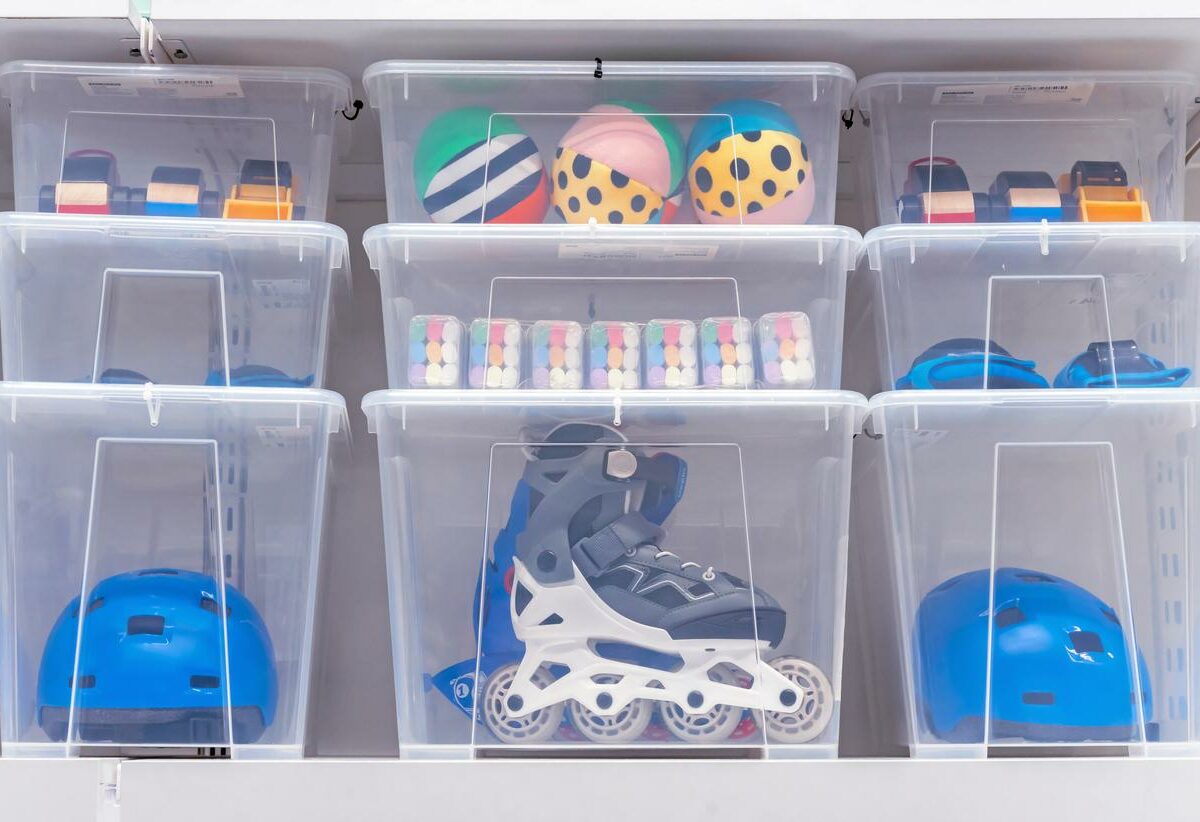 From renovating your home to downsizing as you become an empty nester to helping parents move into assisted living, there are plenty of life transitions that call for extra space. No matter your reason, it's important to choose the right storage unit for you. Whether you're renting a small 5×5 unit or large 10×30, you'll want to maximize the storage space you have. These tips and tricks from Advantage Storage will help make your self storage experience as seamless as possible. 
Create a Storage Unit Master List
Before you move into your storage unit, sort through the boxes and other belongings you will be storing. Make a list with every item that is going into your unit. With a master list on hand, you'll be able to keep track of every item. For ease, keep a copy of the list in your storage unit taped to a shelf. When you are ready to swap items in the unit, don't forget to make changes to your list. 
Invest in Storage Shelves for Your Storage Unit
Storage spaces both big and small can benefit from utilizing shelving units to maximize available space. Shelves are great for stacking boxes or storing items that are oddly shaped or too big to fit in a container. Since the shelves will be freestanding, you'll want to select an option appropriate for what you're storing. Plastic storage shelving units are great for simple household items, while steel shelves should be your choice for items that need extra support.
For safety and stability, put the heaviest items or boxes on the bottom, and the lighter items on top. By doing so, it will help prevent your shelves from falling over. 
Prioritize What You'll Need Easy Access To
As you start moving belongings into your unit, consider what items you need to access often. If you know you'll need to frequently use a certain item or box, store that toward the front of your unit. Items that aren't needed until you move out should be stored out of your way in the back. By organizing this way, it will save you headaches of trying to re-organize to reach a particular item.
Organize Décor and Clothes Based on Season
If you plan on using your storage unit for seasonal items, divide up your unit into sections by holiday or season. By dedicating each section, you'll know exactly where to find your winter decorations and sweaters. For ease of access, label your boxes with each season so you can quickly get in, get out, and get on your way. 
Separate Heavy Items and Fragile Items
When storing your belongings, you will likely have a few things that are fragile, and need extra protection. Make sure to stack heavy items on the bottom to lessen the risk of crushing lighter boxes and fragile items. Take the time to carefully wrap each item to protect it while in storage. Some storage facilities such as Advantage Storage offer packing supplies for sale on site if you forget or run out. Consider using:
Bubble wrap – Ideal for protecting valuables from scratching and damage. Great option for tables, chair legs, glass items, and more. 
Newsprint – Clean white paper with no ink. Perfect for protecting dishes, fine China, ceramics, and glassware. This also leaves more room in boxes compared to bubble wrap. 
Shrink wrap – Useful to hold items together such as sofa and chair cushions. If you're storing a cabinet, this is a great way to keep the doors sealed shut.
Bring Large Boxes and Small Boxes 
As you begin packing the items you want to store, you will want a variety of different sized storage boxes. Bigger boxes are great for bedding, towels, pots and pans, and other household items. Small boxes are ideal for storing books, dishes, holiday ornaments, and shoes. Be sure not to overpack your boxes or make them too heavy to lift. Seal and label each box as you finish packing them for easy identification.
Be Mindful of How You Stack Boxes and Other Items
When moving your items into your storage unit, stack your boxes with the heaviest on the bottom and then add lighter boxes on top. Storing items this way will provide stability and prevent you from getting hurt if they happen to fall over.
Find a Storage Unit Near You to Get Started
Self storage is a useful tool, whether you need to declutter your closet or store appliances and furniture during a move. When you find yourself in need of additional space, Advantage Storage has your back with facilities in Arizona, Colorado, New Mexico, Oklahoma, and Texas. Find answers to frequently asked storage questions, prepare for moving as a first time renter, and then rent or reserve your unit online today.
FAQs About Storage Unit Organization
How do you declutter a storage unit?
Take time to clean out items or boxes you no longer want. Reorganize and label the boxes left to make finding items easier.
How do you organize storage boxes?
Organize your boxes by weight and the contents. Label each box for convenience.
What should you not store in a storage unit? 
You should not store important documents, food, hazardous materials, and other items as directed in your lease agreement.
More From Advantage Self Storage