How Business Document Storage Makes Tax Time Easier
Tax time means collecting all your business's documents from this year. Learn how business storage at SurePoint simplifies the process.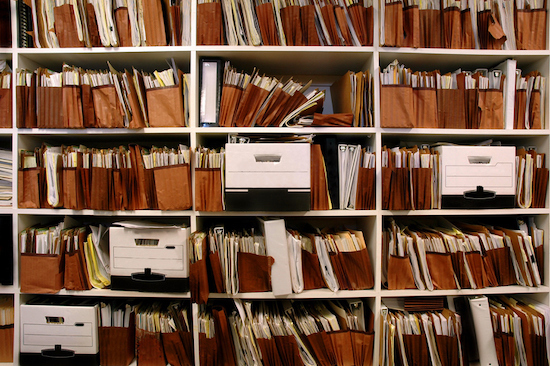 Tax time is no one's idea of a good time. Whether you're a small business or a large corporation, collecting everything necessary for tax prep can be a real headache if you're not prepared. You can make things a little easier with secure, efficient document storage at SurePoint Self Storage in Pearland, TX. These organization tips will make easy work of storing tax papers so they're easy to grab when you need them.
Why You Should Rent a Unit for Business Document Storage
If you're an established business with years of operation under your belt, you know how quickly documentation can outgrow filing cabinets and allocated space. Home offices, retail spaces, and warehouses can run out of room for these items quickly. Of course, you might need quick access to financial records, statements, and other HR-related paperwork. These events make convenient nearby storage a must:
tax audits
income verification for loans
financial assistance for education
Although easy access is essential, so is ensuring documents stay in optimal condition. By investing in good document storage—including climate controlled storage—you can protect the sensitive information on these documents from damage due to moisture, sunlight, and other extreme conditions.
Tax Document Organization Tips
Tax document storage doesn't have to be complicated. If an audit or other event pops up at a moment's notice, keeping your returns, forms, and supporting documents in order will make things a little less stressful. One of the best pieces of advice is to maintain folders for each tax year. Keep tax returns, forms, schedules, receipts, invoices, and other related documents in their proper folders. Be sure to include any industry-specific papers required in your field of work.
How to Create Redundancy
Even if you've invested in physical storage, you should also look at creating redundancies and backups. Take the time to scan physical receipts and other documents and transfer them over to a physical hard drive, as well as cloud storage. Because they are small, you can keep hard drives in your facility or in a storage unit with minimal hassle. Cloud storage, meanwhile, doesn't take up any physical space! Just be sure to purchase enough to meet your needs.
Choose SurePoint for Your Pearland Document Storage Needs
Even if your business is small and you don't have a lot of records, it's important to create an organizational system that keeps your documents close at hand and out of the way. When you need conveniently located business storage for paperwork, equipment, or furniture, get in touch with the storage professionals at SurePoint Self Storage in Pearland, TX. Our contact-free online rental options let you pick your storage unit and save with exclusive discounts. Find your business's storage solution at SurePoint today!
More From Advantage Self Storage