A Thank You to Our First Responders, Medical Professionals, and Essential Workers
During the COVID-19 pandemic, we want to thank our first responders, medical professionals, and essential workers.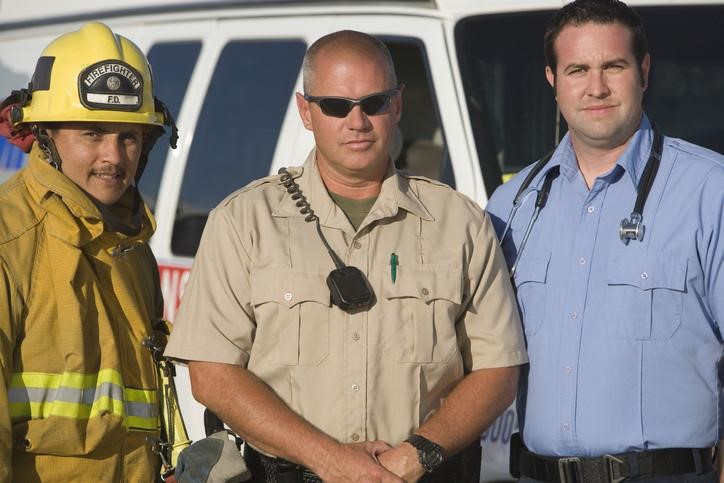 In the middle of the current COVID-19 pandemic, there is an endless line of people to thank for helping to keep our neighborhoods and cities running, even as we are doing our best to social distance and stay at home. Teachers, authors, and other educational professionals are continuing to help our children learn. Grocery workers, truck drivers, and farmers help keep food on the shelves at stores and on our tables at home. On the front lines of the fight against the disease, however, two groups are responsible for keeping us safe on a daily basis.
First Responders
First responders, such as firefighters, police officers, and EMTs are vital members of our community. They selflessly go to work each day and provide essential services that keep our communities a safer place. They are our neighbors, friends, and family members. As these important individuals go out into the community, it's important for us at Advantage Self Storage to publicly recognize the work they do and to thank them for their selfless service.
Medical Professionals
Much like our first responders, our medical professionals step up in times of need. During the COVID-19 pandemic, doctors, nurses, respiratory therapists, orderlies, and custodians work around the clock to care for their patients and do their best to ensure hospitals and clinics continue to provide care for us and our loved ones.
To the medical professionals who are currently working long shifts and spending time away from your loved ones, we offer you our sincere appreciation. It's hard, exhausting work, and we'll never forget everything you have sacrificed in our time of need to keep the rest of us safe and healthy.
Advantage Recognizes Our Local Heroes
Our first responders and medical professionals are on the front lines every single day, and no amount of thanks will ever be enough. What Advantage Storage can do, however, is offer something we have in abundance: our space. For first responders who need self storage, Advantage Storage is offering large discounts on storage units at many of our facilities. To learn more, find a storage facility near you, and call or reserve your storage unit online.
More From Advantage Self Storage