Advantage Storage - Hobbs
1012 E Navajo Dr
Hobbs, NM 88240
575-392-0291
Office Hours
Monday – Saturday: 9:00am – 5:30pm
Sunday: Closed
Access Hours
Monday – Sunday: 24 Hours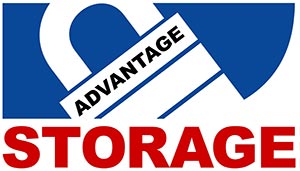 Storage Unit Features
Moving and Packing Supplies Available
On-Site Surveillance Cameras
Storage Units in Hobbs, NM – Advantage Storage
Life can happen fast, and when you find that you have more items than space to store them, self storage may be the solution you're looking for. Businesses and homeowners alike have discovered the value of Advantage Storage's affordable storage units, giving them the space they need to grow at a rate that fits their budget.
Advantage Storage in Hobbs, NM, is located in the northern part of town on East Navajo Drive, just off of North Dal Paso Street. Our Hobbs location is a convenient storage option for homeowners and businesses operating out of Knowles, Nadine, and other surrounding areas. Come by our storage facility to see for yourself how Advantage Storage can help you reach your goals.
Hobbs, NM, Storage Features
Having the features you need is a huge factor when choosing the storage unit that is right for you. Advantage Storage strives to provide each tenant with premium amenities that fit their needs, so the moving process can be as stress-free as possible. Whether you want to grab a few extra boxes and packing supplies or desire 24-hour surveillance cameras to keep an eye on your unit while you're away, our Hobbs location has plenty of features to fit almost any need.
24-Hour Storage Facility Access
At Advantage Storage, we understand your time is valuable. When you store your belongings at our Hobbs location, you'll have access to our facility 24-hours a day. Whether you need to pick up business supplies before an early morning trip or drop off seasonal clothing items that you packed up after an all-day spring cleaning session, you'll be able to access your storage unit on your own schedule.
Climate Controlled Storage Units
Summers in New Mexico can bring scorching temperatures, which may result in heavy damage to items that aren't built to withstand the heat. If you're storing temperature-sensitive items such as electronics, furniture, artwork, or important documents, climate controlled storage is the best option for keeping your belongings cool.
Flexible, Accessible Storage Solutions
At Advantage Storage, we aim to make it as easy as possible to store on your own terms. Our affordable units are leased on a monthly basis, so you'll never find yourself locked into a storage unit you don't need — you can stay for as long, or short, of a time as you want.
Our Hobbs location was built with accessibility in mind. Each of our ground level storage units are drive-up accessible, giving you the ability to drive your vehicle right up to your unit to load or unload your belongings with ease.
Rent Your Hobbs, NM Storage Unit Today
When you need an affordable storage solution that fits your unique situation, put your trust in Advantage Storage. If you are a first-time self storage user, don't sweat it! Our friendly staff members are always happy to answer questions and provide packing and storage tips to help you get started.
To reserve your unit, give our Hobbs location a call or rent your storage unit online today!
FAQs About Storage in Hobbs, NM
Do you offer climate-controlled storage in Hobbs, NM?
Yes, we do! Climate-controlled storage is one of the many features offered at our storage facility in Hobbs, NM. Summers in New Mexico can be brutal, especially for temperature-sensitive items such as electronics, vinyl records, wooden furniture, and musical instruments. Give your items an additional layer of protection against warping, cracking, and melting with climate-controlled storage. 
When can I access my unit at Advantage Storage-Hobbs?
We know life can get hectic, which is why our facility is accessible 24-hours a day, 7 days a week. Get in, get out, and quickly be on your way at a time that works best for you. Find the convenient, affordable self storage solutions you need in Hobbs today! 
How do I rent a storage unit in Hobbs, NM?
You can rent your storage unit in a couple different ways including stopping by our facility on East Navajo Drive during office hours to meet with a storage professional. You can also give us a call and even rent or reserve your storage unit online from the comfort of your own home. Before you get started, brush up on storage tips and explore our First Time Guide to Self Storage. 
How do I pay for a storage unit at Advantage Storage-Hobbs?
Payment is always due on the first of the month. For the most convenient payment option, you can pay online. Alternatively, you can swing by to pay in person. While you're here, you can also pick up any packing and moving supplies you might need. 
What storage unit sizes are available at Advantage Storage-Hobbs?
Featuring both climate-controlled storage and classic drive-up storage, our facility offers storage units in several different sizes, including:
-5×5 storage units
-5×10 storage units
-10×10 storage units
-10×15 storage units
-10×20 storage units
-10×25 storage units
-10×30 storage units
* Reserved units will be held for a maximum of 7 days. Promotions are subject to availability and limited to new customers only – space transfers and additional rentals excluded. Other restrictions, taxes, fees and insurance requirements may apply. All unit sizes are approximate. Contact store manager for more information.