Advantage Storage - Edmond
5802 NW 164th St
Edmond, OK 73013
405-216-5710
Office Hours
Monday – Friday: 9:00am – 6:00pm
Saturday: 9:00am – 5:00pm
Sunday: Closed
Access Hours
Monday – Sunday: 24 Hours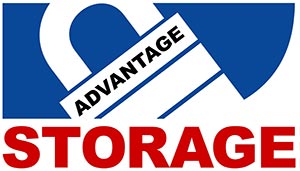 Inside
Ground Floor
Climate Controlled
Inside
Ground Floor
Climate Controlled
Inside
Ground Floor
Climate Controlled
Inside
Ground Floor
Climate Controlled
50% OFF FIRST MONTH!
---
Hurry, only 2 left!
Inside
Ground Floor
Climate Controlled
Enclosed Parking
Enclosed
Storage Unit Features
Moving and Packing Supplies Available
On-Site Surveillance Cameras
Storage Units in Edmond, OK – Self Storage – Advantage Storage
From creating extra space in your closet to storing inventory for a growing business, you might need self storage for a variety of reasons. With flexible month-to-month lease options and a variety of unit sizes, Advantage Storage has the storage solutions you need in Edmond, OK.
Located at the intersection of NW 164th St. and N. MacArthur Boulevard, our Edmond facility is a quick stop off both State Highway 74 and John Kilpatrick Turnpike. We sit north of Gaillardia Country Club and just down the road from Deer Creek Elementary, making stops before or after picking your student up from school easy and convenient.
Storage Facility Features at Advantage Storage in Edmond, OK
Advantage Storage offers more than a convenient location and clean, well-lit facilities. When renting with us, you'll also find a variety of storage unit features developed with our customers' needs in mind. Using self storage for the first time? Check out our storage tips and packing tips for information on how to make the move into your unit as smooth as possible. Get the most out of your space with the help of Advantage Storage.
Drive-Up Storage
When storing large appliances and furniture, drive-up units make storage even easier. Simply drive your vehicle or trailer directly to your unit, roll up the door, and begin moving your items in or out. We understand your time is valuable, which is why we want to make each visit to Advantage Storage as convenient as possible.
Climate Controlled Storage
Storage units are a great place for many items. However, some belongings are sensitive to extreme or rapidly changing temperatures. At Advantage Storage, we provide a place to store those items via our climate controlled storage units. By keeping the temperature within a consistent range no matter how hot the Oklahoma sun shines, we make it possible to store electronics, musical instruments, antiques, and more.
Small Storage Units in Edmond, OK
At Advantage Storage, we know that it can be hard to find the right storage for your needs across the storage facilities in the Oklahoma City area. We try to make that process easier for you at our storage facility by providing units that feature drive-up access, climate control, and more. If you're specifically looking for small storage units, our storage facility has several options for you to choose from.
5′ x 10′ storage units
10′ x 5′ storage units
Large Storage Units Near Oklahoma City
Storage can be a tricky subject, especially if you have large items to put in storage. At Advantage Storage, we offer larger units that have a range of features like climate control, drive-up access, and covered vehicle parking. Our large storage units include:
5′ x 15′ storage units
10′ x 10′ storage units
10′ x 15′ storage units
8′ x 20′ storage units
10′ x 20′ storage units
12′ x 30′ vehicle parking
Moving and Packing Supplies for Sale
Packing and moving is hectic, and it can be easy to forget a few items during the transition. Thankfully, Advantage Storage has your back with moving and packing supplies available for purchase at our facility. Stop by during office hours to pick up boxes, locks, and moving supplies like mattress covers and shrink wrap, and save yourself a trip to the store while at your Edmond storage unit.
Edmond, OK, Storage Unit Today
Your need for storage varies, which is why we have a multitude of storage unit options to make taking back your space as easy as possible. At Advantage Storage in Edmond, OK, we have units ranging from closet-sized 5×5 spaces for seasonal decorations to large 10×20 units that hold furniture and appliances for home or business renovations. Our flexible leases allow you to rent as long or short as you'd like, depending on your storage needs.
Still have questions? Find answers to commonly asked storage questions, or give our team a call to take back your space today!
Storage Facilities in Edmond, OK
At advantage storage, we make sure to provide a storage facility that is a cut above the rest. Conveniently located in Edmond, OK, our storage facility provides a team that is ready to support you with whatever your storage needs are. Stop by today, see our facility, and find the right unit to fit your life.
FAQs About Storage in Edmond, OK
Do you offer climate-controlled storage in Edmond, OK?
Yes! Our climate-controlled storage units in Edmond are kept at a consistent temperature no matter what the weather is like outside. This helps your delicate storage items resist damage such as warping, tearing, melting, and fading. When you need the best climate-controlled storage in Edmond, look to Advantage Storage. 
Is RV/boat storage available in Edmond, OK?
Advantage Storage is proud to be your go-to spot for convenient RV and boat storage in Edmond. Instead of giving up previous garage or driveway space, opt for vehicle storage at our facility on NE 164th Street. Vehicle storage is also a great option for business owners who are in need of a place to store a fleet of trucks, vans, or trailers. With 24-hour access available, you can keep your boat and RV with us during the week and then take it out for a weekend getaway whenever you want. Take advantage of boat and RV storage in Edmond at Advantage Storage. 
What type of packing and moving supplies are available at Advantage Storage?
At Advantage Storage, you'll find a variety of packing and moving supplies for purchase in our office store. Available items include small, medium, large, and extra large boxes, wardrobe boxes, locks, bubble wrap, packing tape, furniture covers, shrink wrap, and more. Give our team a call if you're looking for specific supplies.
How do I rent a storage unit in Edmond, OK?
To rent affordable, convenient self storage solutions in Edmond, call our facility or rent or reserve your unit online today. We also offer an online payment feature that allows you to pay your rent each month from the comfort of your home. Enjoy convenience when you rent self storage in Edmond from Advantage Storage.
What size storage units are available in Edmond, OK?
Advantage Storage has your storage needs covered, big or small. Our storage units start out at 5×5 and go all the way up to 10×20. Whether you have suitcases taking up room in your closet or living room furniture that needs to be cleared out for a remodel, you can find the additional storage space you need at Advantage Storage in Edmond.
* Reserved units will be held for a maximum of 7 days. Promotions are subject to availability and limited to new customers only – space transfers and additional rentals excluded. Other restrictions, taxes, fees and insurance requirements may apply. All unit sizes are approximate. Contact store manager for more information.